Collaboration Improves Water Productivity in Egypt  
From
Published on

07.09.22

Impact Area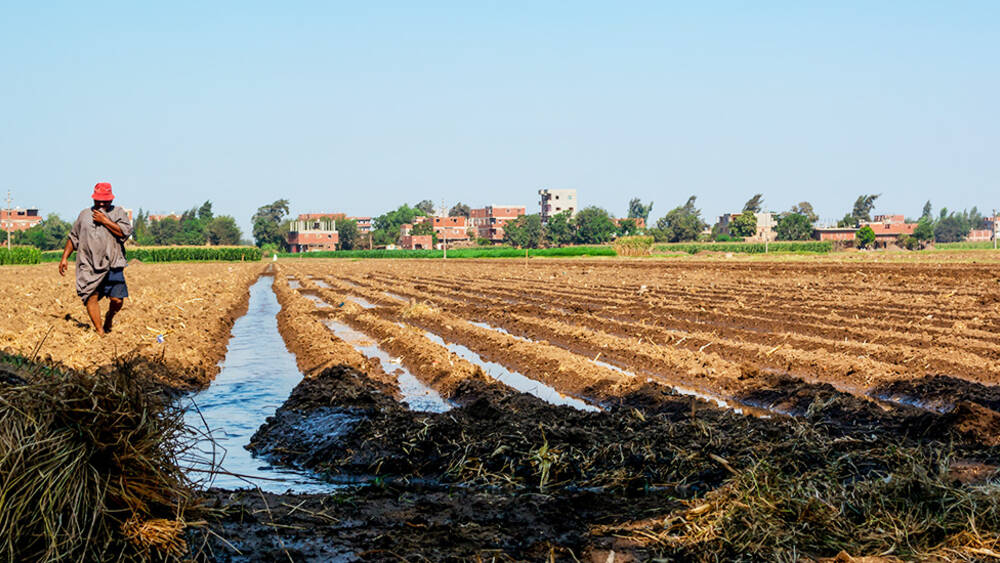 ICARDA is grateful to the Egyptian Government, the One CGIAR Excellence in Agronomy Initiative, the One CGIAR CWANA Initiative, FAO, the Arab Fund for Economic and Social Development (AFESD), and the European Union for funding this research. ICARDA would also like to recognize its partners, the Egyptian Agricultural Research Center (ARC) and the Egyptian Ministry of Agriculture and Land Reclamation (MARL).
—————
By Dr. Vinay Nangia, Research Team Leader – Soil, Water, and Agronomy (SWA), and Dr. Mohie El Din Omar, Research Associate – Irrigation and Water Management. 
With its 55.5 billion cubic meters of annual water allocation, Egypt's Nile River accounts for 98% of all available freshwater – 85% of which is captured by farmers to irrigate their crops. But a combination of population growth and worsening climate change conditions means that farmers' water needs exceed what the river can supply.
ICARDA's Soil, Water, and Agronomy (SWA) team of researchers supports farmers to transition, technically but also behaviorally, from farming conditions where water is no longer abundant – but increasingly scarce and precious.
Alongside our partners, ICARDA is working to enhance water productivity and higher 'crop-per-drop' efficiency by streamlining and improving irrigation methods, water systems, and technology.