Climate Security in the Sahel
From
Published on

18.11.20

Impact Area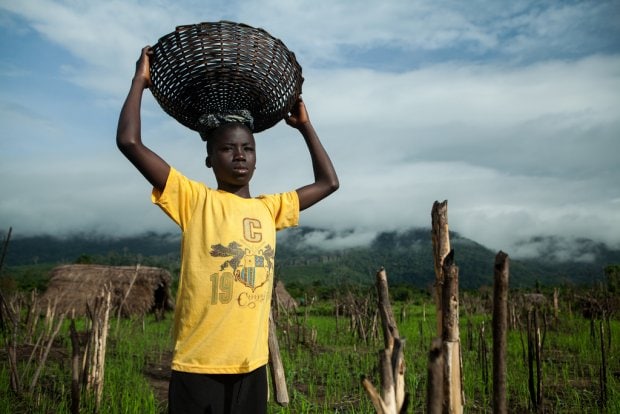 Written by: Nam Nguyen, Diego Osorio, Frans Schapendonk and Peter Läderach
CGIAR FOCUS Climate Security explores the role of climate and food systems for lasting peace. We do this through multidisciplinary research and by building strong networks with partners who want to contribute directly or indirectly to climate security and peacebuilding. Find out more and read all our latest stories. This blog post is one part of the 6-outputs from the CGIAR Climate Security Webinar Series. You can view the full webinar discussion here. The webinar is also available in podcast format from the UN Global Dispatches Podcast website.
In our fourth Webinar of the 6-part series on Climate Security, we were joined by:
Her Excellency Ambassador Rigmor Elianne Koti, Norway's Special Representative for the Sahel
Dr. Bruno Charbonneau, Director, Centre FrancoPaix in Conflict Resolution and Peace Mission
Dr. Ornella ModeranInstitute for Security Studies (ISS), Head of Sahel Programme
Dr. Catherine-Lune Grayson-Courtemanche, Senior Policy Advisor, International Committee of the Red Cross
Dr. Robert Zougmoré, Africa Program Leader, CGIAR Research Program on Climate Change, Agriculture and Food Security
The semi-arid transitional zone between the Sahara Desert and the savannas to the south, known as the Sahel, is one of the most fragile regions in the world, with the OECD characterising all Sahelian countries bar Senegal as either fragile or extremely fragile. Against the backdrop of these acute security threats, there is also a microcosm of localised conflict driven by natural resource scarcity and ethnic identities. As Dr. Moderan noted, an overwhelming majority of conflicts along the semi-arid regions arise locally. Increasingly variable seasonal weather cycles have pushed traditional herders and farmers of different ethnic groups towards the edge of their communal resilience.
Dr. Grayson-Courtemanche cited the example of northern Mali, where droughts have forced nomadic herders to travel long distances to find water ponds. There, a lack of institutional presence and localised governance has caused disputes between herders and farmers, the latter heavily dependent on irrigation for their crops. These disputes often escalate into violence along ethnic lines. Dr. Moderan emphasised the need to solve these disputes at the local level to prevent such conditions from becoming fertile ground for further instability as communities in Burkina Faso, Mali, Mauritania, Niger, Chad and other states have become trapped in a mutually reinforcing cycle of conflict, poverty, weak institutions, and lack of social safety nets.
Against this backdrop of high-risk factors and tangible instability, the Sahel is also facing an increasingly variable climate. In the absence of adequate state capacity to mediate and support those in need, and in the presence of war, Dr. Grayson-Courtemanche stresses that the poor will turn ever more destitute.

Over the past decade, international priorities have shifted towards a heavy military and counter-insurgency focus. Given the complexities in dealing with the cycle of poverty and conflict in the region, the current response lies in stark contrast to the type of approach most desirable. Moving away from a reactive scheme, a more preventive tack, including establishing sustainable livelihoods and addressing the root causes of conflict becomes an imperative.


The situation in the Sahel needs unity of purpose and must be addressed on three separate levels:
Biophysical Level: Dr. Zougmoré called for a better understanding of how the changes in environmental factors are influencing livelihoods of farmers and those who reside in vulnerable regions. How do impacts on the food system trickle into other security threats for the region?
Livelihoods Level: How do we design interventions that can allow for the sustainable establishment of livelihoods for affected populations?
Institutional Level: How do we improve government capacity to deal with conflict, mediate grievances and provide strong social safety nets for the populace?

Recognising these short-comings, the panel developed three key action points to move the discussion forward:
1. The need to structure an encompassing conception of climate security to address climate, livelihoods, and security in the Sahel
2. Design and implement solutions based on this encompassing conception
3. Partnerships to deliver results

The CGIAR identifies itself to play a key role in supporting development and security practitioners in research to identify interventions that both address the root cause of poverty and conflict. Equipped with our extensive technical expertise on climate projections, climate risk profiles, and vulnerability studies, we can identify adaptive options that can be considered for national adaptation planning. As solutions for Climate Security needs to be scaled from top-down and bottom-up, our experience with working with communities to create scalable, climate-smart technologies and strategies can inform context-specific technologies to valorise sustainable livelihood in a difficult environment. Furthermore, our work at the institutional, national, regional, and international levels can contribute to creating an enabling financial, policy and institutional environment for sustainable, accessible, and peaceful adaptation.

If you are in a rush, check out a quick 2-minute summary video of our webinar discussion here: