CIMMYT global partnership fights mutating wheat rust
From
Published on

24.06.19

Impact Area
Funders

Bill and Melinda Gates Foundation, United Kingdom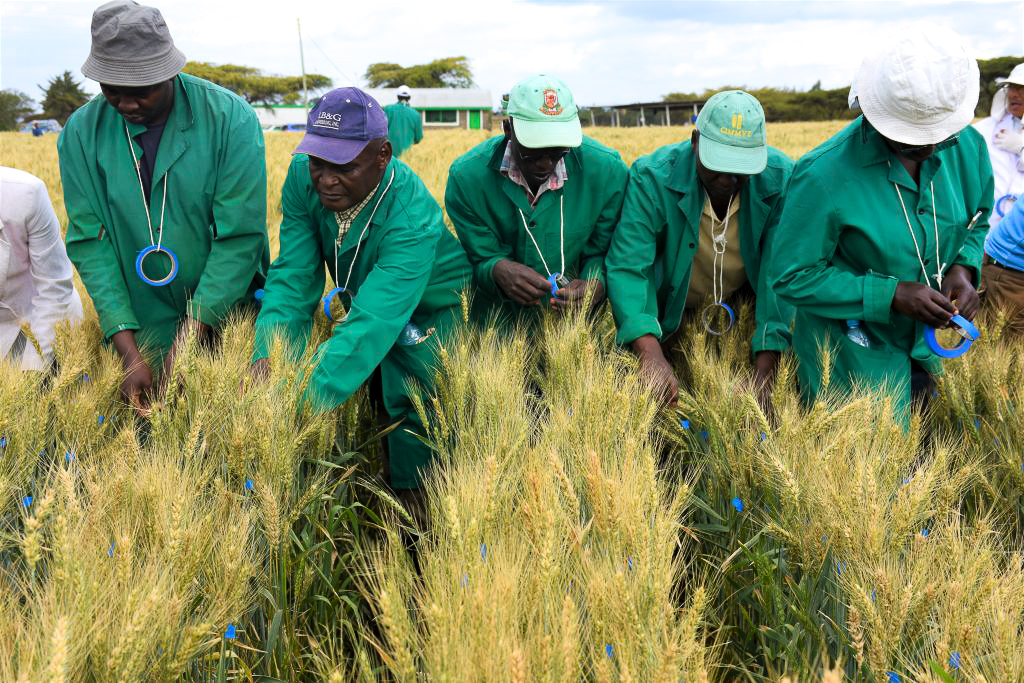 Stem rust, which occurs mainly in warm and humid conditions, is a serious biotic threat to wheat that can destroy healthy plants just a few weeks before harvest, resulting in huge yield losses to farmers. Along with leaf rust and stripe rust, it is the among the world's most threatening wheat fungal diseases, dreaded by farmers for centuries.
Two decades ago, a virulent race of stem rust known as Ug99 was identified in Uganda. The race went on to cause major epidemics in Kenya in 2002 and 2004. It continues to evolve and emerge into new races. Ug99 and its variants have since spread across East African highlands to South Africa, and to Yemen and Iran, threatening regional food security.
To tackle this stem rust pathogen, the International Maize and Wheat Improvement Center (CIMMYT) and Cornell University established the International Stem Rust Phenotyping Platform in Njoro, Nakuru County, Kenya, in collaboration with the Kenya Agricultural and Livestock Research Organization (KALRO) through the Durable Rust Resistance in Wheat (DRRW) project in 2008.