CIMMYT Annual Report 2021 launched
From
Published on

10.10.22

Impact Area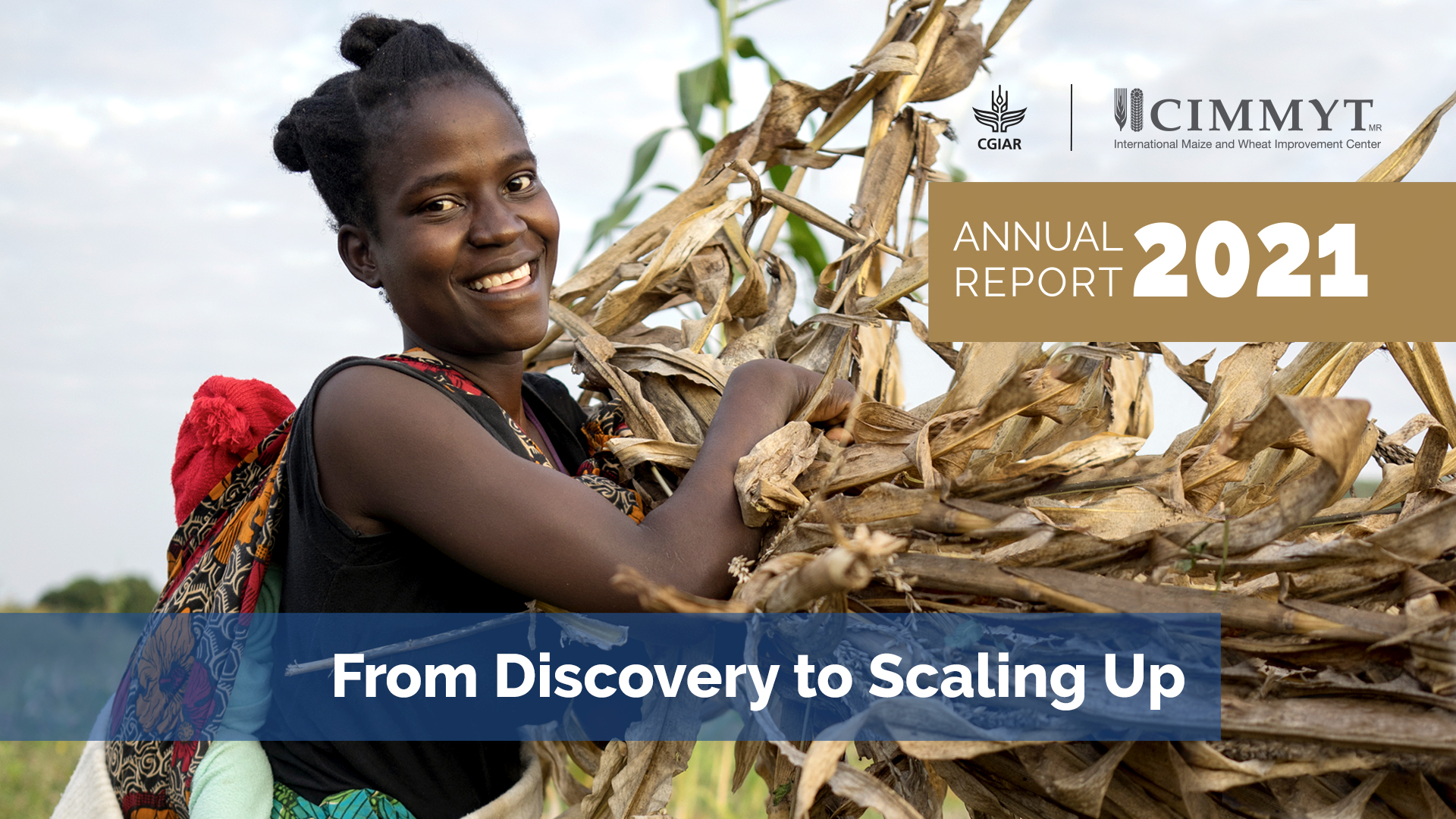 Today, the International Maize and Wheat Improvement Center (CIMMYT) is excited to share with you the Annual Report 2021: From Discovery to Scaling Up.
Read the web version of the Annual Report 2021
Download the Annual Report 2021 in PDF format
Download the financial statements 2021
Our latest Annual Report captures the three ways in which CIMMYT science makes a difference:
The scientific pathway from discovery and validation: In 2021, we embarked on an ambitious initiative to apply environmental genome-wide association methods to predict how today's maize, rice, sorghum, cassava, groundnut, and bean varieties will perform in the future under climate scenarios, and help them succeed in three or four decades from now.
Translating science to innovation: Last year, we made important strides in boosting the resilience of maize and wheat to a hotter and drier world — and to the threats of ever-evolving and invasive pests and diseases.
Scaling up innovation for farmers and society: In collaboration with dozens of public- and private-sector partners in the countries where we work, in 2021 we scaled up sustainable technologies and farming practices for hundreds of thousands of farmers.
CIMMYT director general Bram Govaerts presented the current challenges: "A global food crisis fueled by conflict, trade disruptions, soaring commodity prices and climate change." He also expressed CIMMYT is ready to respond to the immediate and long-term threats facing humanity. "We have solid, science-informed solutions, policy recommendations and proven methodologies that will help avert the global food security crisis that looms," he said.
We want to thank all our funders and partners for their collaboration and support, year after year.