CIMMYT and CGIAR senior leaders share vision ahead
From
Published on

15.06.22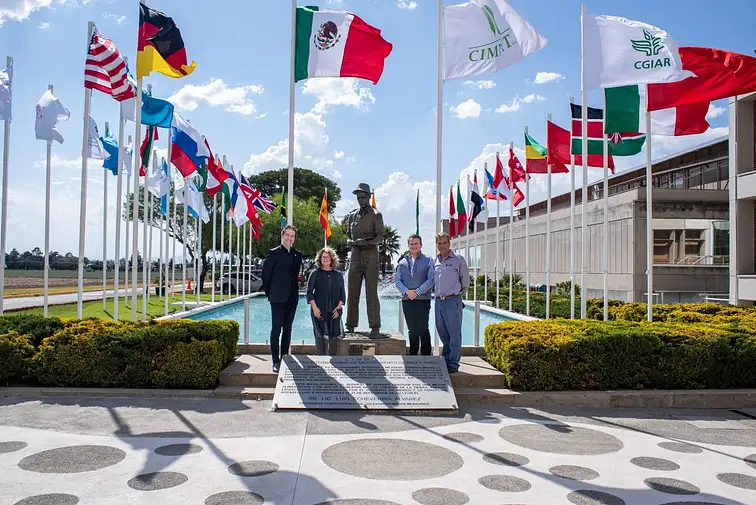 Senior leadership from CGIAR had the opportunity to strengthen ties with senior leaders and researchers from the International Maize and Wheat Improvement Center (CIMMYT) during a visit on April 25–26, 2022. Claudia Sadoff, Executive Management Team Convener and Managing Director for Research Delivery and Impact, visited CIMMYT's global headquarters in Texcoco, Mexico, and the experimental station in Toluca, west of Mexico City. Joining her was Joaquín Lozano, CGIAR's Regional Director for Latin America and the Caribbean.
On April 25, 2022, scientists provided an overview of CIMMYT's research in Africa and Asia and discussed with Sadoff how CIMMYT's science and operations contribute to the One CGIAR 2030 Strategy. Examples included sustainable agri-food systems research in South Asia and maize research in Africa, with emphasis on work that aligns with CGIAR's Action Areas and impact. These sessions underlined CIMMYT's involvement in multiple CGIAR Initiatives, its influence on policy, and evidence of translating science into impact on the ground.
Lozano and Sadoff toured the facilities, including the CIMMYT Museum, the Wellhausen-Anderson Plant Genetic Resources Center, and the Applied Biotechnology laboratory. Along the way, scientists explained their latest research and answered questions about conservation agriculture, innovation hubs, climate-smart technologies, and scale-appropriate mechanization.
In the afternoon, CIMMYT and CGIAR representatives had targeted discussions on poverty reduction, gender equity and social inclusion, climate adaptation, environmental health and biodiversity,
The remainder of the first day was spent at the Bioscience complex, with visits to the wheat molecular breeding lab, the greenhouse, the wheat quality laboratory, and the maize quality laboratory, which hosted a discussion on nutrition and health.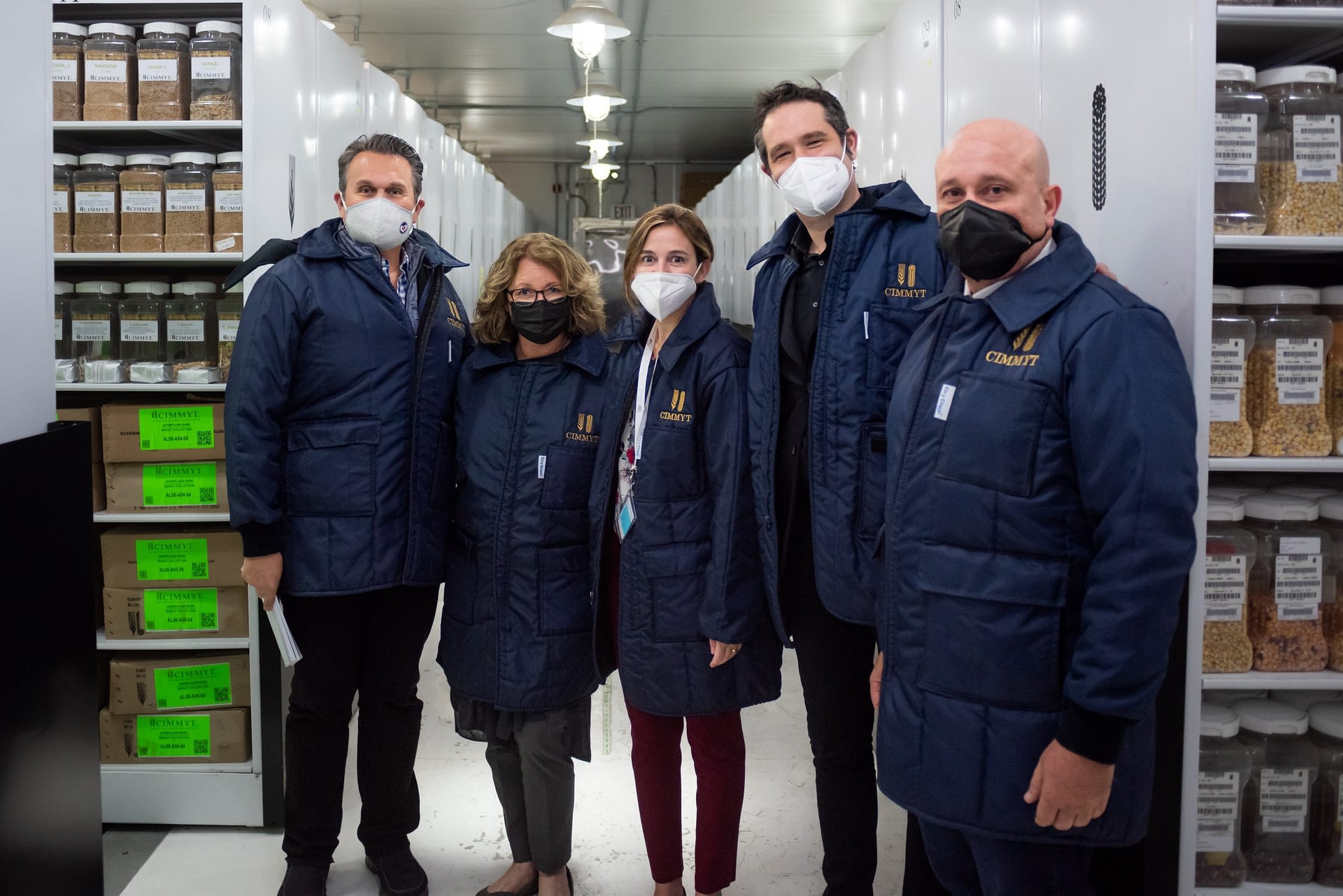 Honoring our roots, growing into the future
On April 26, 2022, Lozano and Sadoff joined representatives from the Mexican and Indian governments, CIMMYT colleagues, and other partners at CIMMYT's experimental station in Toluca for a dedication event for the late Sanjaya Rajaram.
In Sadoff's speech, she praised CIMMYT's highly committed staff and shared her honor at being invited to such an event. "Dr. Norman Borlaug, Dr. Sanjaya Rajaram, Dr. Ravi Singh, and many more talented researchers who have worked and continue to work at CIMMYT have built an outstanding international research organization that has been a role model for other CGIAR centers," she said. "In view of this impressive history, it is very important that we all contribute to continue CIMMYT's legacy and to multiply its impact worldwide, but also to honor those great colleagues who have truly inspired us with their impressive achievements."
After the event, Lozano and Sadoff toured the station and praised the engaging program produced by CIMMYT.
For Lozano, it was his second visit to CIMMYT. "It was an honor to be back at CIMMYT HQ in Mexico this week with Claudia," he said. "It's evident that CIMMYT's science, staff and partners support and proactively contribute to our global research strategy for a food-secure future. A big thanks to Bram Govaerts and the CIMMYT team for such a constructive dialogue and hospitality."