CIFOR's Robert Nasi to U.S. congressional staff: wildlife trade, ecosystem degradation and climate change, major drivers of emerging infectious diseases
From
Published on

30.06.20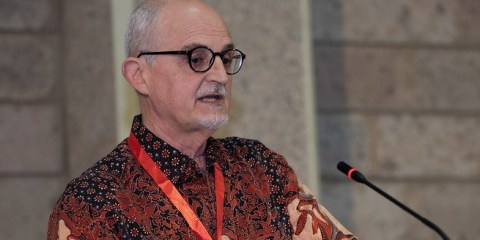 Ample evidence exists to show that landscape changes resulting from ecosystem fragmentation and degradation are major drivers of the emergence or re-emergence of zoonotic diseases such as malaria, dengue fever, Ebola or Lyme disease, the director general of the Center for International Forestry Research (CIFOR) said in a briefing to U.S. congressional staff and Washington-based agencies on Friday.
"Different mechanisms are involved, but landscape change and biodiversity loss cause major shifts in the ecology of pathogens and their vectors," said Robert Nasi, who was invited to serve as a panelist at the educational briefing organized by the International Conservation Caucus Foundation (ICCF).
"These favor the expansion of hosts or vectors, increase pressure for virulence or resistance selection and/or for the evolution into more genetically diverse pathogens' strains, increasing the probability that one of these strains can spill-over to humans."
He spoke about assessing risk factors in bushmeat trade, habitat destruction, and biodiversity loss with two other environmental experts on a panel moderated by Bill Millan, global policy director of ICCF, which raises awareness of conservation concerns among policymakers.
Through the  Sustainable Wildlife Management (SWM) Programme, CIFOR works in partnership with the U.N. Food and Agriculture Organization (FAO), Wildlife Conservation Society (WCS) and the French Agricultural Research Centre for International Development (CIRAD) to develop models that aim to conserve wildlife and protect ecosystems, while improving living conditions and food security of people dependent on these resources.