Charting a productive, sustainable future for small farms amid food system transformation
From
Published on

19.05.21

Impact Area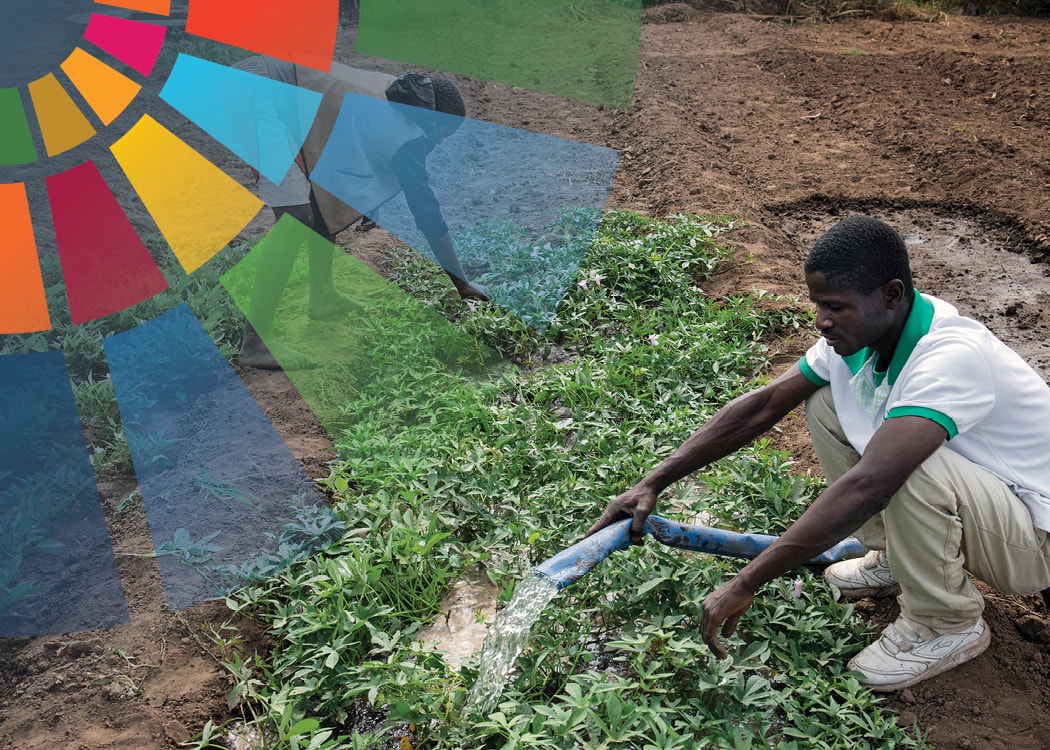 BY XINSHEN DIAO,THOMAS REARDON, ADAM KENNEDY AND JESSICA WALLACH
While urbanization is shrinking rural populations in many parts of the world, rural areas, particularly in Africa south of the Sahara, will continue to be home to substantial numbers of people—and the livelihoods of many of them depend on small farms. These small farms play essential roles in national food systems and with the right support can help in meeting the Sustainable Development Goals (SDGs).
Small farms produce much of the world's food; a 2016 study found that farms of less than 5 hectares produced 53% of calories eaten globally. A 2018 study found that farms of less than 2 hectares produce 30%-34% of the global food supply and make valuable contributions to micronutrient-rich food production. Small farms have more crop diversity and harbor greater noncrop biodiversity at the farm and landscape scales than do larger farms, contributing to the sustainability of agrifood systems and supporting ecosystem services.
The September United Nations Food Systems Summit (UNFSS) focuses on game-changing solutions for more inclusive, resilient, and nature-positive food systems. As part of IFPRI's support to provide evidence on food systems transformation, our new brief for the UNFSS Scientific Group synthesizes evidence about the future of small farms, and outlines policies to help them as an important force in agrifood system transformation.