CGIAR scientists and research collaborators from Uganda discuss new One Health initiative
From
Published on

25.08.21

Impact Area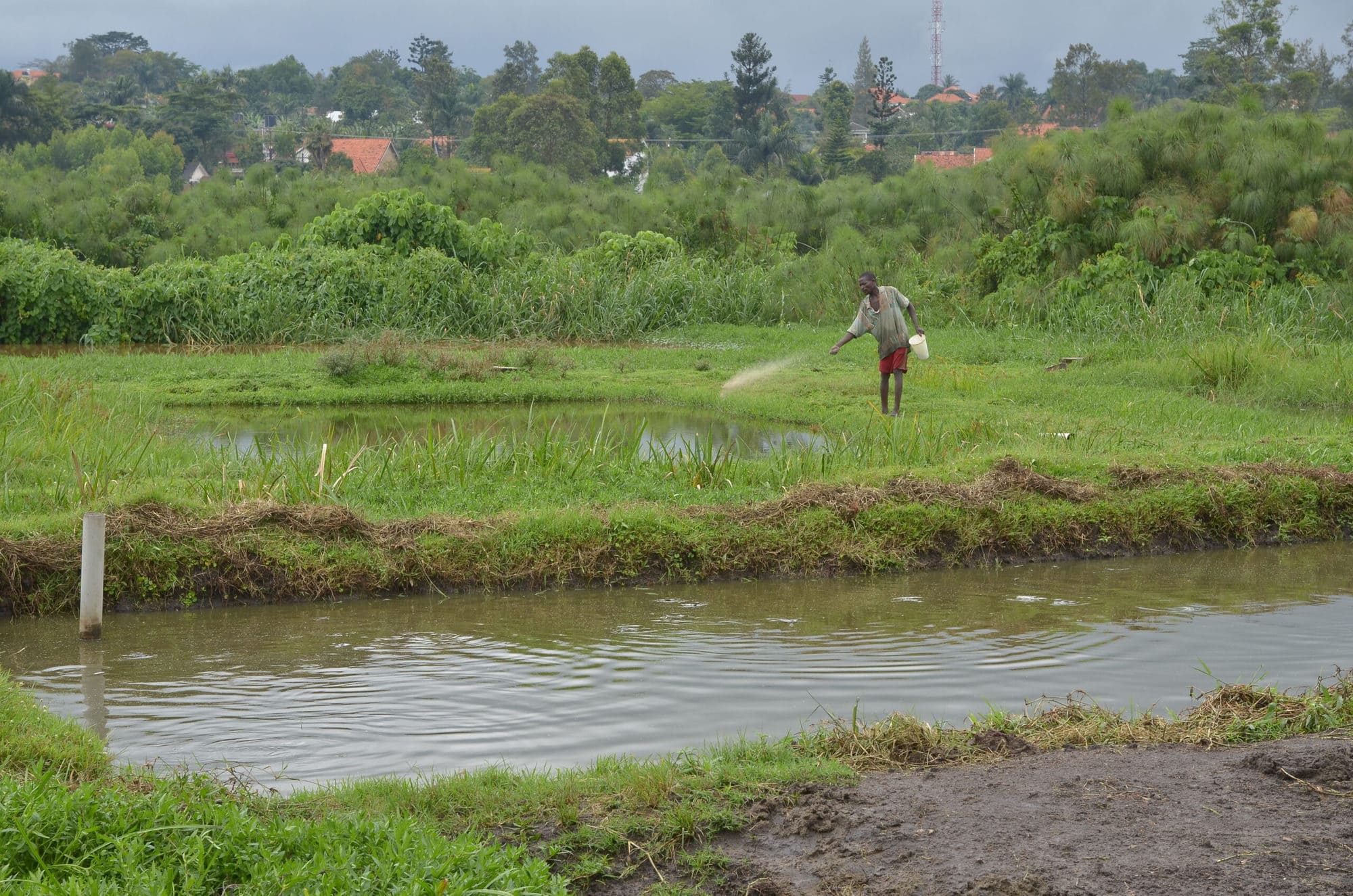 The world's largest publicly-funded agricultural research partnership, CGIAR, is currently developing a series of initiatives to implement its 2030 research and innovation strategy that was launched in early 2021.
One of these research initiatives, Protecting human health through a One Health approach, aims to improve the prevention and control of antimicrobial resistance, foodborne diseases and zoonoses in seven target countries: Bangladesh, Côte d'Ivoire, Ethiopia, India, Kenya, Uganda and Vietnam.
The development of the One Health initiative is being led by a team of scientists from four CGIAR research centres — the International Food Policy Research Institute (IFPRI), the International Livestock Research Institute (ILRI), the International Water Management Institute (IWMI) and WorldFish — in collaboration with external research partners from Centre Suisse de Recherches Scientifiques en Côte d'Ivoire, EcoHealth Alliance and the University of Liverpool.
To ensure alignment of the proposed initiative with national priorities, the team convened an online consultation with research partners from Uganda to gain insights on the main One Health priorities, challenges, interventions and partner organizations in the country.
Photo credit: Feeding fish at Shalom Fish Farm, Kampala, Uganda (WorldFish/Jens Peter Tang Dalsgaard)