CGIAR Performance Report 2019 now available online
From
Published on

31.07.20

Impact Area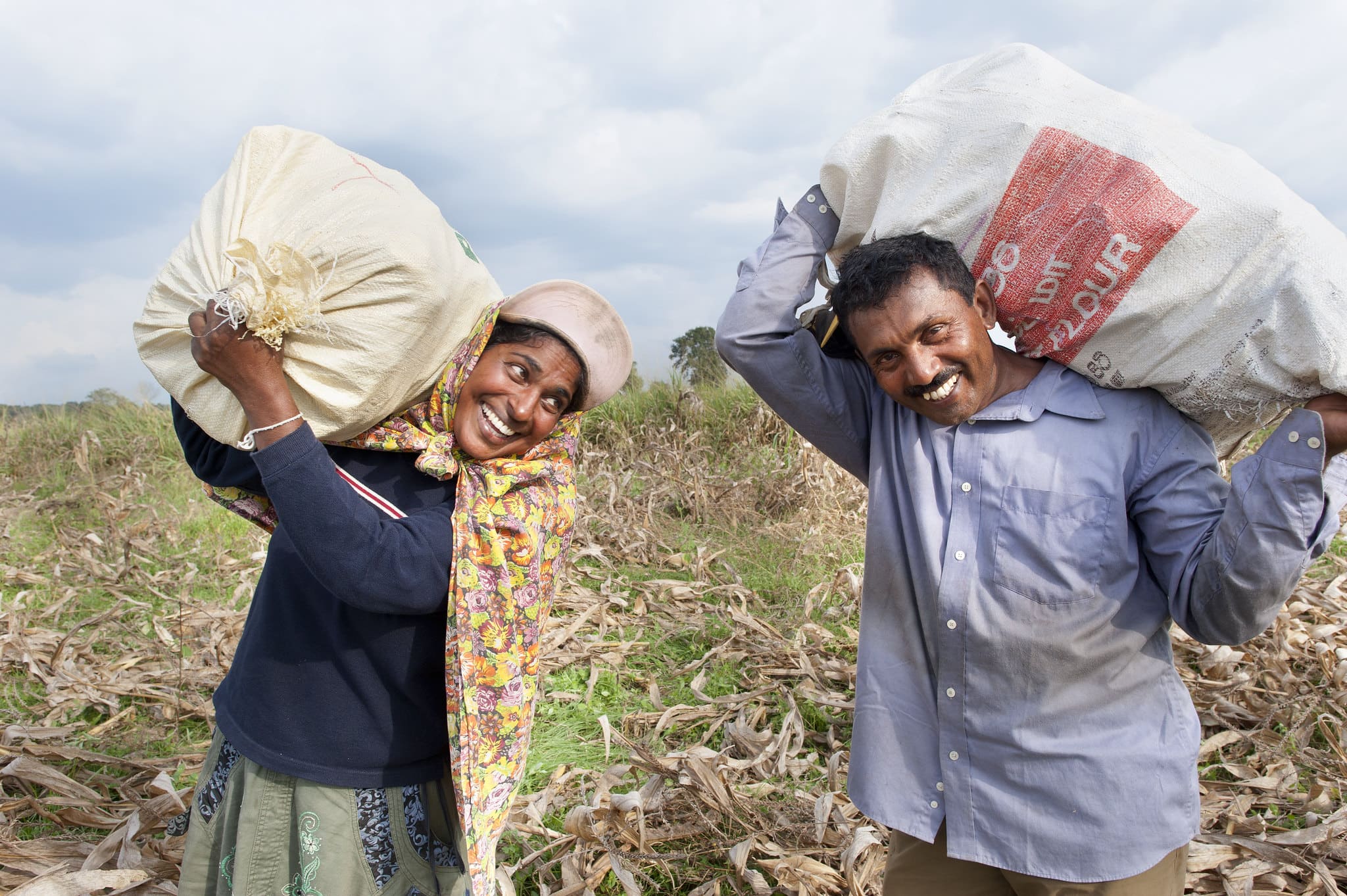 An online report detailing research-to-impact results in 2019 across the CGIAR System is now available. The CGIAR Performance Report 2019: Transforming the Global Food System is the third in a series of annual reports on CGIAR performance, drawing on System-wide data.
CGIAR Performance Report 2019: Transforming the Global Food System
CGIAR in 2019 focused its efforts on transformation – both external and internal – to advance science for humanity's greatest challenges. As the final decade approached to meet the United Nations Sustainable Development Goals (SDGs) by 2030, and global action lagged on climate change, it became clear that no less than a transformative approach was needed to end poverty, hunger and malnutrition, and restore essential natural resources and ecosystems, starting with food systems, says CGIAR System Organization Executive Director, Elwyn Grainger-Jones.
"Food systems and the environment are fundamentally connected," Grainger-Jones says. "Our food systems must transform if they are to continue fulfilling their many roles."
Transforming through science: A welcome note from CGIAR leaders
In 2019, CGIAR continued to promote a research-based transformation of food systems in a climate crisis – in support of sustainability, nutrition, advances in genetics and information technology, and social and economic development – to meet the pressing challenges of living within planetary boundaries, sustaining food availability, promoting equality of opportunity, securing public health, and creating jobs and growth.
The year 2019 was also a time of internal transformation for CGIAR. Global changes related to environmental decline, technological innovation, demographic and economic shifts, and geopolitical upheaval drove CGIAR to initiate an ambitious change agenda to create One CGIAR – a response to a call from stakeholders and partners for the need to ensure that CGIAR can continue to meet today's most critical challenges.
As noted by the Chair of the CGIAR System Management Board, Marco Ferroni, in introducing the report, "More integrated ways of thinking are in order to find food-based pathways that can end hunger and malnutrition worldwide."
Recognizing the necessity of a global partnership to transform food systems while restoring our environment, CGIAR also initiated a renewed business plan for 2019-2021. The plan focuses on CGIAR's role in meeting the SDGs, by putting into action its Strategy and Results Framework and mobilizing the combined talents and assets of its Research Portfolio.
How we are changing: One CGIAR and a new business plan for 2019-2021
A change in approach called for a change in reporting. The 2019 Performance Report is presented as a web-based production, enabling readers to interactively explore the latest data, including results regarding the impact of CGIAR research on meeting the SDGs and achieving CGIAR's System-Level Outcomes (SLOs): reduced poverty, improved food and nutrition security, and improved natural resources and ecosystem services.
Quantitative results can be browsed via interactive dashboards, with key numbers given on CGIAR innovations, policies, partnerships, capacity development, Altmetric Attention Scores and peer-reviewed publications, as well as figures on funding and finance, and global assets.
The results
A total of 887 innovations – significant products or findings – were reported in 2019. Of these, 279 were available for uptake and 58 had been taken up by next users. The number of new policies, legal instruments or investments influenced by CGIAR research in 2019 increased by 44% compared to the previous year, with 164 policies reported in total, most of them (69%) with a national scope.
Partnerships, a critical aspect of CGIAR's capacity to conduct research and achieve impact at scale, showed improvements in 2019, with 283 partnerships reported, 186 of them related to research. Important capacity development contributions were also made in 2019. A total of 796,273 trainees (including long- and short-term; 54% men and 46% women) were involved across the CGIAR Portfolio. A total of 538 PhD students were incorporated in CGIAR research initiatives in 2019, 265 of them women. 
CGIAR researchers produced a total of 1,901 peer-reviewed publications in 2019, 69% of which were open access, and 84% published in ISI (International Scientific Indexing) indexed journals. As of 28 July 2020, the 2019 CGIAR publication with the highest Altmetric Attention Score, 'Food in the Anthropocene: the EAT-Lancet Commission on healthy diets from sustainable food systems', published in The Lancet, had a score of 4,690.
The report summarizes the work in 2019 of three CGIAR Platforms – the Excellence in Breeding Platform, the Genebank Platform and the Platform for Big Data in Agriculture – and introduces the new GENDER Platform. It also presents how the System has worked together to achieve research results and impact in areas such as governance, open access and open data, as well as gender, diversity and inclusion.
The stories behind the science
The on-the-ground impact of CGIAR research is showcased via three examples of high-level impact – including the successful development of aflatoxin biocontrol products in Africa, a community co-management initiative with impacts for food security and fishing ecosystems in Bangladesh, and the success story of biofortified orange-fleshed sweetpotato, for which CGIAR scientists were awarded a World Food Prize in 2016.
A selection of Outcome Impact Case Reports highlights the diversity of CGIAR and partner contributions, ranging from climate-smart villages in Southeast Asia to gender-transformative approaches to livestock management in Ethiopia, and the successful renewal of community forest concessions for local communities in Guatemala.
These and other stories can be explored below, or via an interactive dashboard, revealing the depth and breadth of CGIAR's research-for-development contributions.
Outcome Impact Case Report photos: A farmer prunes plants by hand in a field in Ha Tinh province, Vietnam. Photo by J. Turner/CCAFS; A woman asks a question during a community conversation. Photo by M. Ferrari/ILRI; A resident of the Uaxactun Community Forest Concession in the Mayan Biosphere Reserve in northern Guatemala sorts and bundles Xate palm fronds for shipment to markets in North America. Photo by I. Monterroso/CIFOR; A banana exporter prepares crops for export. Photo by RTB; Mrs. Vannaphone waters corn with water from Nam Ngum, Vientiane Province, Lao. Photo by J. Holmes/IWMI; A rice variety developed by AfricaRice from two species of cultivated rice—Oryza sativa (Asian rice) and Oryza glaberrima (African rice). Photo by R. Raman/AfricaRice; A smallholder fisherman casts a net in Cambodia. Photo by WorldFish; Improved Boran cattle at ILRI's Kapiti farm. Photo by J. Meyers/ILRI; A bean farmer in the field. Photo by N. Palmer/CIAT.
Header photo: Farmers working on their maize farm in Mawathawewa, Sri Lanka. H.J. Appleby/IWMI.