CGIAR One Health Initiative seeks to improve meat hygiene in slaughterhouses in Western Kenya
From

CGIAR Initiative on One Health

Published on

18.12.22

Impact Area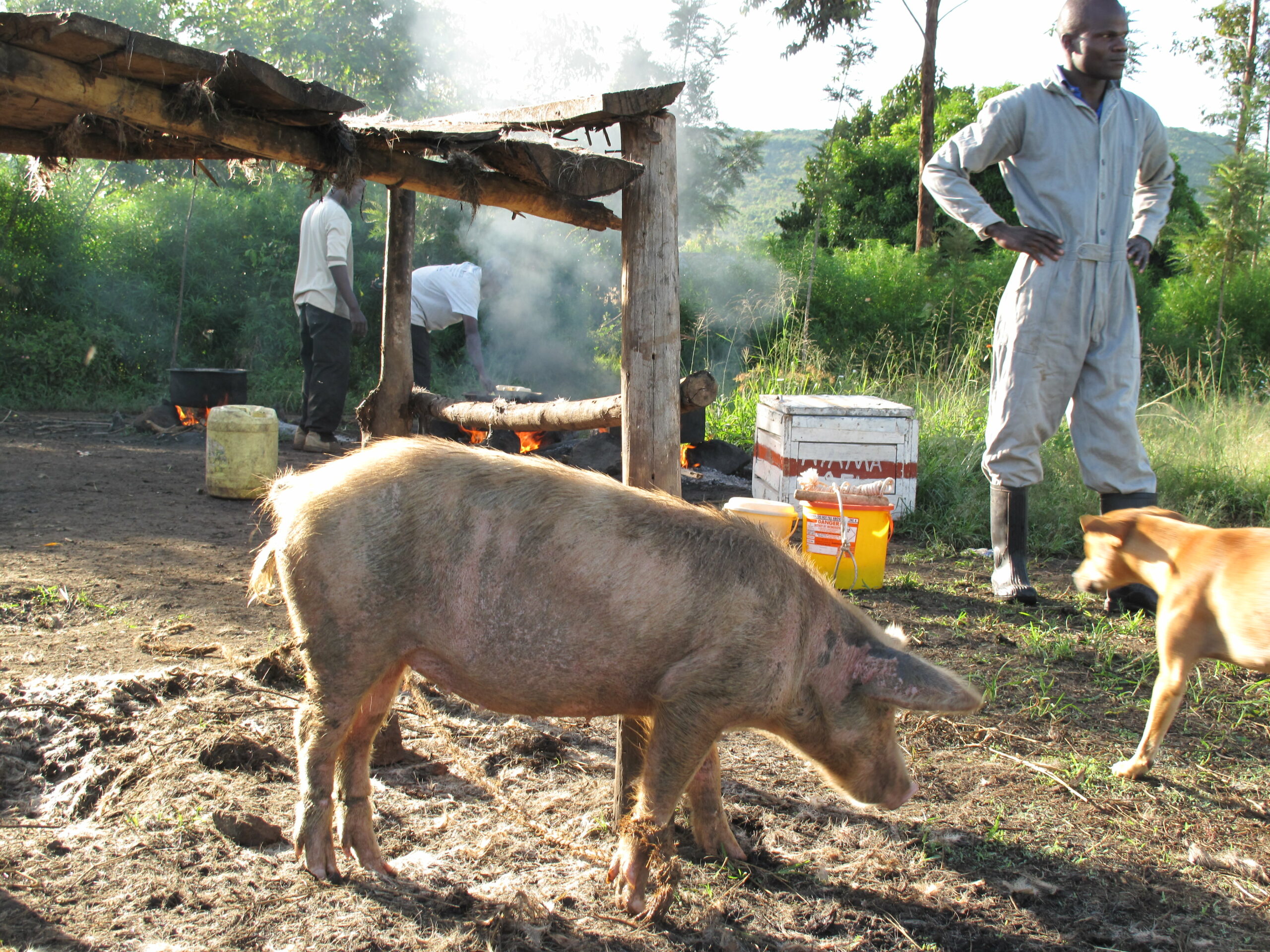 A large share of foodborne illness is due to contamination of animal-source foods with pathogens. During slaughter and initial processing of meat from slaughtered animals, pathogens carried by these animals can easily be transferred to meat. If strict hygiene practices are not followed, pathogens may also be transferred across carcasses.
In many low-income countries, and particularly in rural areas, slaughter facilities often lack the infrastructure to enable good hygiene practices and any mechanism to motivate slaughterhouse workers to follow these. Previous research has documented the risks to both workers and public health posed by these challenges.
A new study by the CGIAR Initiative on One Health is developing interventions to improve hygiene practices in slaughter facilities in rural western Kenya.
The focus in 2022 has been on qualitative data collection. While transcription of interviews and formal data analysis are ongoing, preliminary results point to challenges in water infrastructure, use of personal protective equipment, and both knowledge of and motivation to follow recommended hygiene practices.
A focus group discussion held in July 2022 with senior civil servants in five county departments of public health and veterinary services indicated that water infrastructure in rural slaughter facilities is often inadequate.
Further, counties lack sufficient budget for meat inspectors to be present at all facilities during slaughter as mandated in national legislation. Equipping workers with the recommended personal protective equipment and motivating them to use good hygiene practices were seen as priorities.
Later in the year, 20 slaughter facilities were visited and managers, workers and customers at each of these, as well as the responsible meat inspectors, were interviewed.
The researchers observed that water at these facilities was typically supplied from shallow wells drawn by buckets and carried to the slaughter area by workers.
Owners expressed a desire to improve their water infrastructure, and some had plans to buy a water tank and pump, but most cited lack of funds as a barrier to making such investments.
Slaughterhouse workers were generally responsible for buying their own personal protective equipment and most did not own all recommended items, citing high costs and low wages. While most workers wore gumboots, many lacked aprons or dustcoats and none wore gloves.
The idea of paying slaughter workers a bonus for employing good hygiene practices was proposed to slaughter facility managers and meat inspectors.
Reactions were generally positive and respondents believed it would be feasible to integrate such a system into existing institutional structures, with meat inspectors responsible for assessing eligibility.
However, while some respondents saw a short-term bonus program as a way to establish good habits, others worried that workers would be demotivated after payments ended.
A survey of managers at all officially registered slaughter facilities in Bungoma, Busia, Kakamega and Siaya Counties has just been completed to better understand volumes of animals, water access and staffing structures.
Written by Lilian Otoigo and Vivian Hoffmann
Photo credit: A pig at a slaughter site in Busia, Kenya (ILRI/ Charlie Pye-Smith)