CGIAR officially launches Portfolio of Research Initiatives in Zambia
From
Published on

22.05.23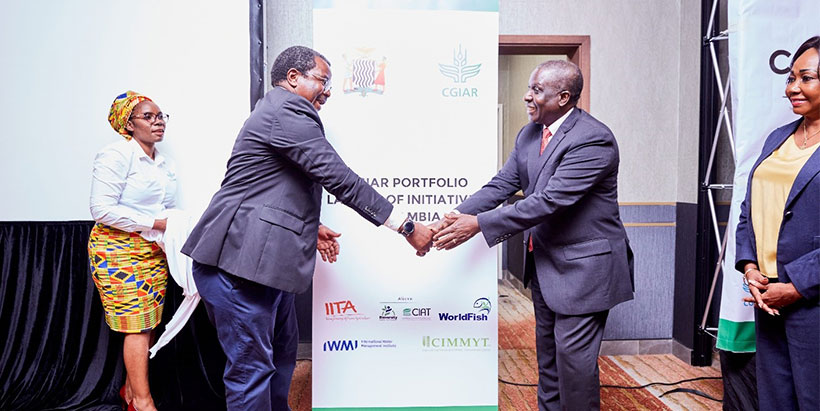 The CGIAR Portfolio of Research Initiatives was launched in Zambia on 26 April at a high-level event hosted by Vice President Mrs Mutale W. K. Nalumango MP.
The event celebrated CGIAR's long history of partnership and work in Zambia and its focus on further collaboration in transforming food, land, and water systems in a climate crisis. It highlighted up-and-coming collaborative achievements of CGIAR and partners building on more than 40 years of engagement in Zambia.
In a speech read on her behalf by Minister of Agriculture Reuben Phiri, the Vice President said, "To optimally develop the agriculture sector, the government is investing in increasing agriculture productivity at small-scale farm level through strengthened partnerships and collaboration."
She said this was key in attaining efficient input and output markets.
"These new opportunities created by government and the private sector have the potential to contribute immensely towards the agriculture sector's development.