CGIAR focus on gene editing crops for a food and income secure future
From
Published on

16.10.20

Impact Area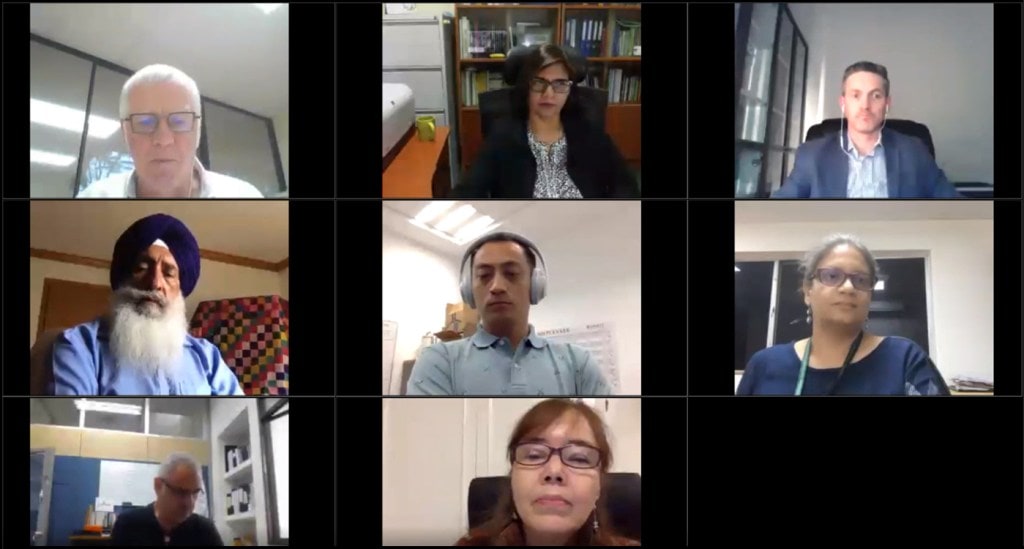 Speaking during the second webinar of the One CGIAR Global Series on Gene Editing, lead plant molecular biologists from multiple CGIAR centers presented the use of gene editing to beat pests and diseases, overcoming heavy metal contamination, and improving nutritional and architectural traits.
"The vision of CGIAR breeding is to have world-class breeding programs to have CGIAR-and National Agricultural Research Systems (NARS) breeding networks that generate genetic gains above 1.5% per annum. And the average area-weighted age of varieties in farmers' fields to be less than 10 years," Dr Michael Quinn, Director, CGIAR Excellence in Breeding Platform (EiB), said outlining the intent for using new technologies like gene editing.
Dr Quinn stated that EiB sets targets, standards and helps with breeding teams to achieve them. Stressing that the current rate of production gain in major cereal crops will not meet projected demand and increase in legumes, roots, tubers and banana production is essential to meet SDG goals in the face of climate change and increasing population. He went on to explain how traditional breeding pipelines are reconceptualized in their modern avatars as cyclic models, where new technologies significantly help in shortening the breeding cycle time.