CGIAR Farmer Field Days: Transforming Agrifood Systems in South Asia (TAFSSA)
From

Nur-A-Mahajabin Khan

Published on

14.10.23

Impact Area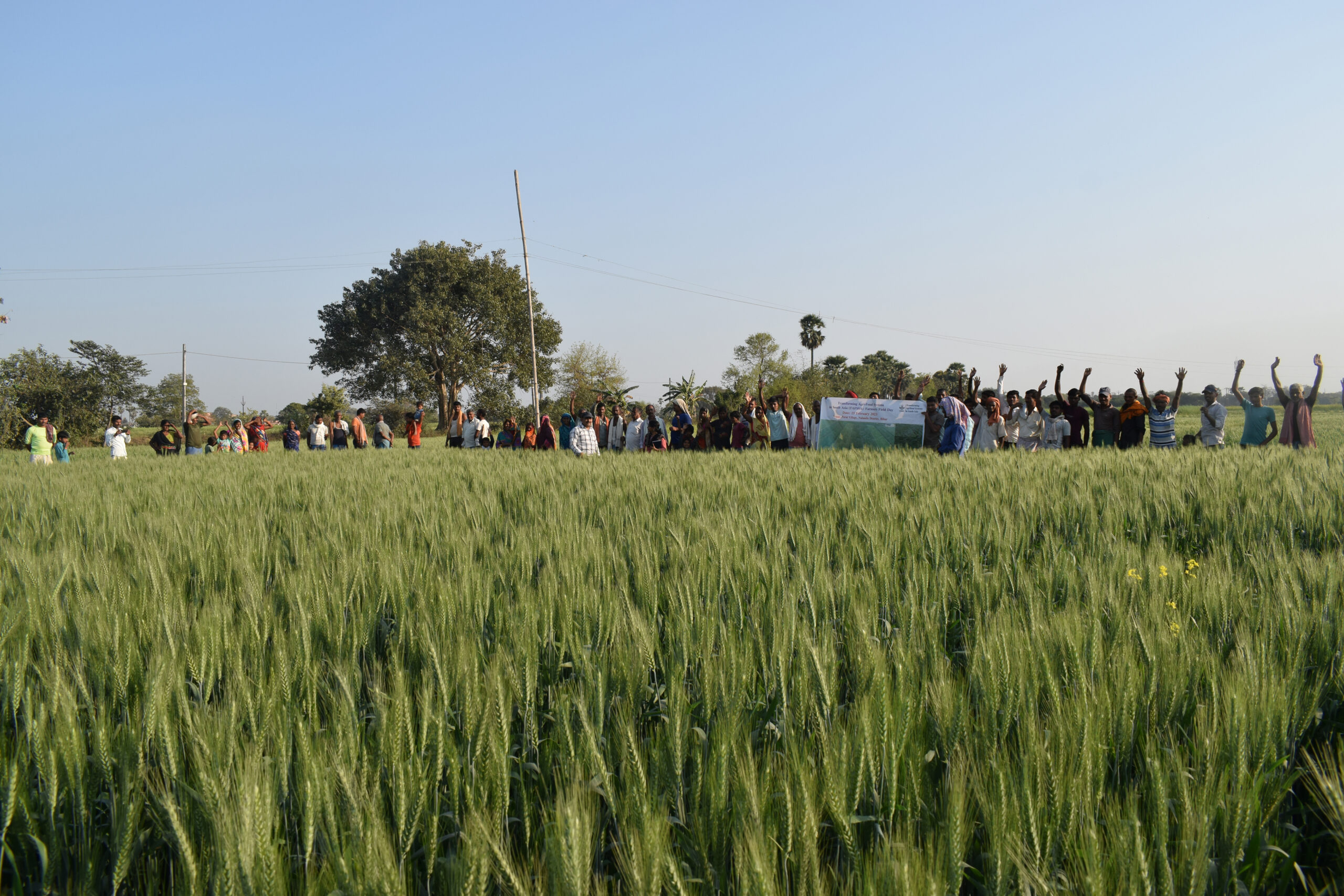 The CGIAR Transforming Agrifood Systems in South Asia (TAFSSA) initiative has been working intensively to improve the lives of local farmers in collaboration with stakeholders like Bihar Rural Livelihoods Promotion Society (JEEViKA) and the Department of Agriculture, Bihar. Farmer Field Days, which were held in the villages of Birjumilki, Kairi, Meyar and Porei from February 20 to 30, 2023 offered an opportunity for 307 farmers, with a strong 55% female representation, many of whom are small and marginal landholders.
The primary objectives of the Farmer Field Days were to encourage farmer co-learning in order to improve existing cropping patterns in terms of productivity, nutritious output, resource use and farm profit. They also disseminated information on various crops and cropping systems, the impact of these on nutritional quality under various management alternatives, and the establishment of best practices for diversification. At the Field Days, one of the most important issues identified by the local farming communities was the scarcity of high-quality seeds, and in response, TAFSSA launched the Small Farmers Large Field (SFLF) concept, which not only tackles the seed supply chain but also provides technical assistance for enhanced agronomy. By using the SFLF model, TAFSSA ensures access to quality seeds by pooling farmers' seed demand and using this to negotiate with international seed supply corporate sectors. It also promotes market linkages, notably for vegetables and tuber crops, allowing farmers to obtain higher rates for their produce.
Water scarcity is a further concern for farmers, with expensive installation and pumping costs prohibiting many from establishing their own irrigation systems, and through a participatory approach, TAFSSA has begun to develop more water-efficient and progressive agricultural systems. These technologies not only save precious groundwater but also help to combat hunger and improve household nutritional consumption. From the standpoint of local governance, JEEViKA, a Government of Bihar initiative tackling poverty alleviation, plays a critical role in diversifying farmers' diets at the village level, with women taking the lead. TAFSSA works with a variety of partners involved in climate-resilient agriculture (CRA) initiatives throughout Bihar to provide farmers with critical knowledge about CRA practices, machinery subsidies, and market linkages for agricultural inputs and products. TAFSSA's work to address farmers' most pressing concerns are widely appreciated by the farmers in the Nalanda area, with its efforts ranging from increasing farm profitability and market access to promoting diverse, nutritious foods and strengthening farming systems.
CGIAR–TAFSSA is paving the road for a brighter future for South Asian agriculture via collaboration, innovation and community involvement. Farmer Field Days are just one stage in this transforming journey, and with ongoing commitment, prospects for the region's farmers look increasingly hopeful.
TAFSSA (Transforming Agrifood Systems in South Asia) is a CGIAR Regional Integrated Initiative to support actions that improve equitable access to sustainable healthy diets, improve farmers' livelihoods and resilience, and conserve land, air, and water resources in South Asia.