CGIAR and Somali officials and donors come together at ICRAF to support agricultural development in Somalia
From
Published on

10.10.19

Impact Area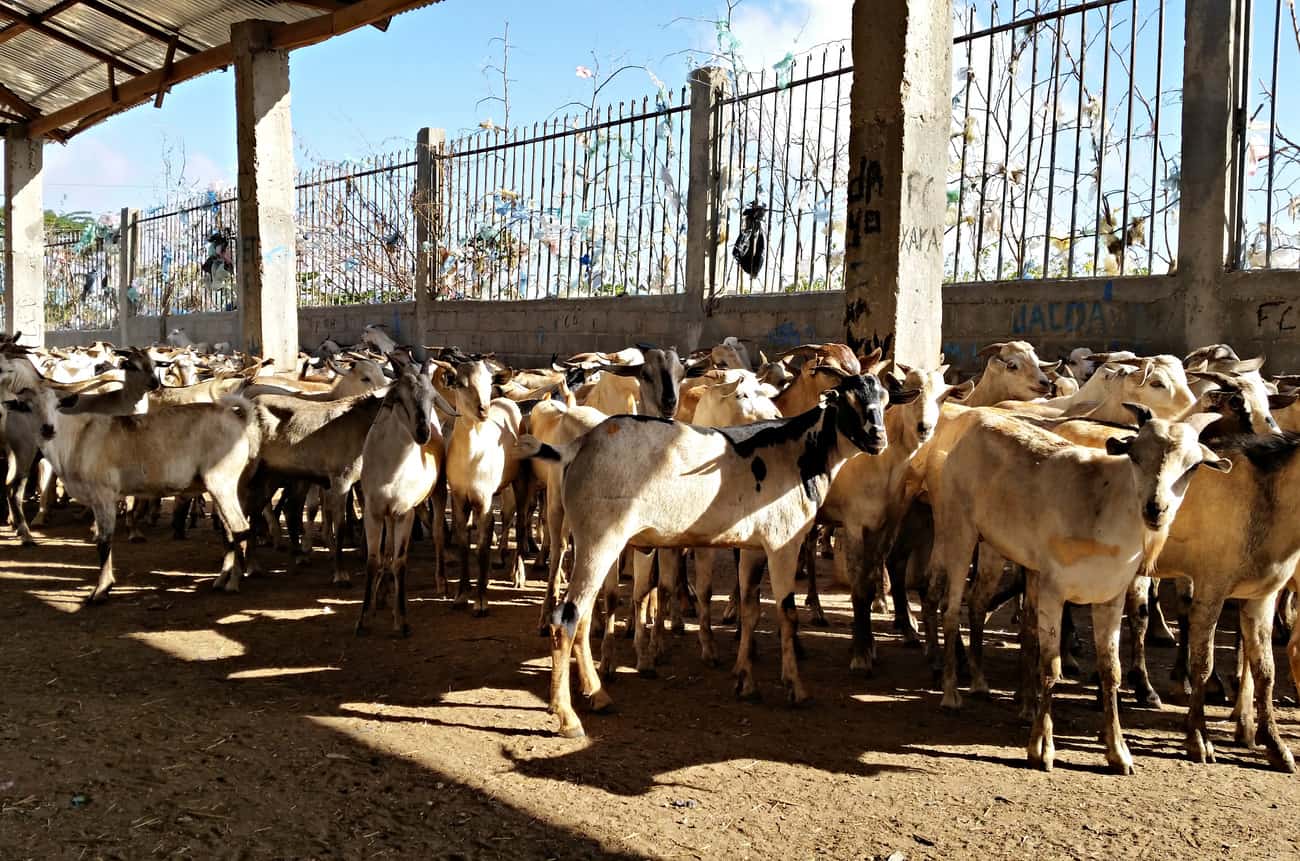 Goats at the Hargeisa Livestock Market selected for export (photo credit: ILRI/Peter Ballantyne).
Agricultural development in Somalia—an important commercial centre in antiquity that in 1991 became stateless and suffered more than two decades of conflict and, more recently, devastating drought—is BACK.
With livestock and cropping the backbone of the country, leaders from 11 of the 15 CGIAR centres discussed with Somali officials last month at ICRAF ways that CGIAR agricultural research could help accelerate and enhance Somalia's development.

Cattle in quarantine at the Port of Berbera awaiting export to the Middle East (photo credit: ILRI/Peter Ballantyne). 
The topics covered were as diverse as CGIAR and included everything from banana, rice, camel milk and meat production and value chains; to new sorghum varieties that feed both people (grain) and livestock (through the stalks and leaves of the sorghum plants); to climate-smart cassava, cowpea, millet, sesame, sorghum, Irish potatoes and orange-fleshed sweetpotatoes; to farmer-led seed production initiatives; to index-based insurance schemes protecting farmers against drought-related livestock and crop losses; to agroforestry ('Regreening Africa') and other land restoration initiatives.

Fat-tailed sheep at the Hargeisa Livestock Market selected for export (photo credit: ILRI/Pater Ballantyne).
The following, among the inputs made by Iain Wright, deputy director general of the International Livestock Research Institute (ILRI), are examples of the many CGIAR research areas with high relevance to Somalia.
Crop residues form the basis of diet for many livestock. The quality of crop stover is critical for livestock feed. ILRI is working to improve the digestibility and quantity of crop stover for farm animals.

We're also breeding 'dual-purpose' sorghum plants that have enriched grains for human consumption and leaves and stalks for animal consumption.

ILRI also investigates fodder plants that feed livestock. ILRI's gene bank in Addis Ababa conserves and distributes seeds of 19,000 forage species.

Both ILRI and the International Institute for Tropical Agriculture (IITA) are piloting successful livestock and crop 'index-based' insurance and the synergies between them make up a potentially high-impact innovation for Somalia. . . .