CGIAR Accelerate for Impact Platform and LVenture Group Forge a Strategic Partnership to Support the Next Generation of Agri-Food- and Climate-Tech Startups
From
Published on

31.10.23

Impact Area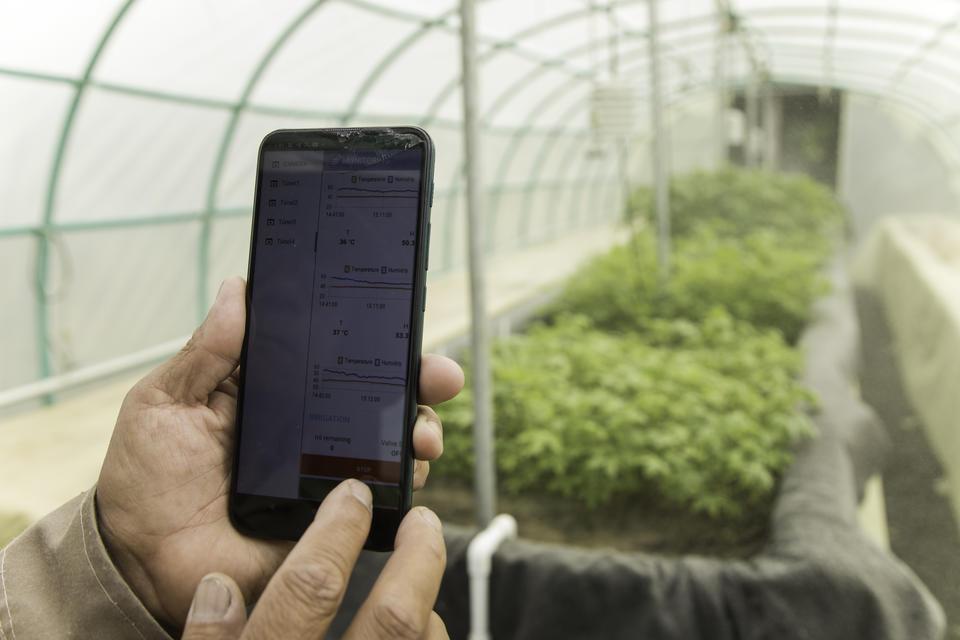 The global agricultural sector and food systems face numerous challenges due to the rapidly changing landscape, including an increasing global population, climate change, and the irresponsible use of natural resources. Embracing innovation in our agri-food sector is key to a sustainable, healthy, and prosperous future. From precision farming to disease and drought-resistant plants, to food-tech and nutraceuticals, there are multiple solutions that can lead the way in shaping a new phase of agriculture and help the world sustainably produce more nutritious food with less energy, water, plastic, and waste. The interest in the agri- tech space has been rapidly growing. In 2022 alone, global investments in food-tech and agri-tech startups reached $29.6 billion, marking a 44% decrease from the previous year.1 While the drop in investment was also due to lower-value deals, the total number of deals confirms the growing interest in ag biotech, bioenergy, biomaterials, farm management software, IoT solutions, and novel farming systems.
That said, targeted investment is not the be-all and end-all. To effectively harness the full transformative potential that agri-tech solutions and investments can offer, strong partnerships are of critical importance. By coordinating and combining the expertise and resources of the players within this sector, there is potential to be much more than the sum of our respective parts.
Today, CGIAR Accelerate for Impact Platform and LVenture Group announce that have signed a Memorandum of Understanding (MoU) with the objective of accelerating and investing in new entrepreneurial initiatives by establishing an exchange network that connects scientists and industry experts, fosters knowledge sharing, and works towards creating a supportive ecosystem for agri-food and climate- tech innovations. This is a prime example of how partners can combine unique strengths to foster food security and drive food systems transformation through science-based innovations.
This agreement also responds to the increasing interest in the agri-food and climate tech space, for instance in Italy through Fondazione Agritech2 and in the United Kingdom, where the Innovate UK Agency3 is integrating multiple national agri-tech centers to promote a stronger cross-sectoral approach. These initiatives set out to drive better outcomes for the agri-tech sector across innovation, commercialization, adoption, and research.
CGIAR A4IP leverages CGIAR's extensive experience in agricultural research and its institutional capacity to address development issues. LVenture Group is one of the most active pre-seed investors and startup accelerators in Southern Europe and a key player in the national innovation ecosystem.
By combining their shared resources, expertise, and networks, CGIAR A4IP and LVenture Group will work to create an enabling ecosystem where startups can thrive, refine their ideas, and develop actionable pathways to scale. This collaboration will act as a catalyst for innovative solutions to the most pressing challenges in agriculture and food security.
"We are thrilled about the opportunities this collaboration presents. Together, we aim to act as ecosystem enablers, empowering startups to reach new heights and make a lasting impact on the agri-food and climate- tech landscape. Partnering with LVenture Group and tapping into its network in the Italian innovation ecosystem provides complementary expertise, networks, and resources, driving us towards a more sustainable and resilient future for agriculture", says Gianpiero Menza, Senior Manager, Partnerships and Innovative Finance at the Alliance/CGIAR.
"We are delighted to announce our partnership with CGIAR, as we share a common goal of addressing some of the most pressing challenges for the future, such as the climate crisis and food sustainability. By leveraging our expertise and networks, we aim to create an ideal platform for launching promising startups, accelerating their growth and development, and fostering digital culture and confidence in the power of technology", says Antonella Zullo, Head of Innovation and Corporate Venturing at LVenture Group.
Learn more about one of the first achievements of this collaboration; the high-level dialogue, "Developing and Deploying Agri-Food and Climate Tech Innovations: The Role of Technology Transfer", dedicated to mechanisms as means of creating thriving entrepreneurial ecosystems, empowering young talent, attracting investments, enhancing business competitiveness, and driving development.
Read the blog or watch the event recording.