Cereal-legume value chain stakeholders in WCA meet to develop demand-driven and gender-responsive product profiles
From
Published on

26.07.21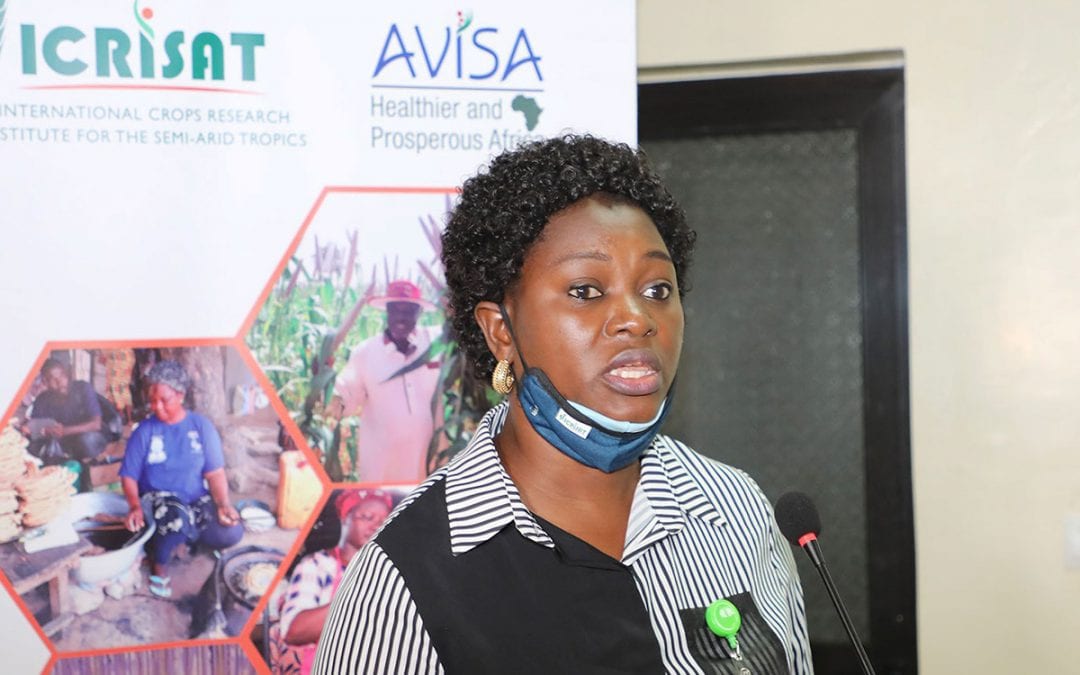 Under the AVISA project funded by the Gates Foundation and USAID, supported by CRP-GLDC
ICRISAT's Gender Research Program recently brought together breeders, value chain stakeholders and social scientists from Mali, Ghana, Burkina Faso and Nigeria to define priority traits of cultivars of sorghum, millet and groundnut during a 4-day workshop. Prior to the workshop, studies were carried out with the national agricultural research systems (NARS) partners in the above countries, to examine and assess the trait preferences of key stakeholders, especially taking into account the specificity of traits with respect to gender-related needs. The results of these studies were presented during the workshop. The expected output is priority trait demands translated into new market-driven and gender-responsive product profiles for the breeding programs at ICRISAT and NARS.
Highlights of the workshop
"Production, nutrition and market attributes must be taken into account for breeding improved cereal and legume varieties," almost all participants strongly agreed on this one point. Particular emphasis was placed on nutrition security and gender equity as outcomes of strategic plans of ICRISAT and national programs. It was agreed that high productivity must be accompanied by the nutritional traits added in the cultivars and that they are adaptable to marginal production conditions (poor fertile soils that generally used by women for their own fields). For example, the northern states of Nigeria, Sahelian regions of Mali and the northern regions of Burkina Faso, which are the largest producers of millet, sorghum and groundnuts, are suffering from food insecurity due to the security crisis and terrorist attacks. As a result, women and children suffer from chronic malnutrition because the little millet and sorghum produced are often deficient in iron, zinc, and vitamin A. For this proportion of the population, the new varieties of millet to be developed must be on the one hand, rich in iron, zinc and vitamin A, and on the other hand, adapted to marginal production conditions and able to be used for multiple purposes (human and animal food, processing).