Celebrating a fruitful partnership that spurred a millet movement in India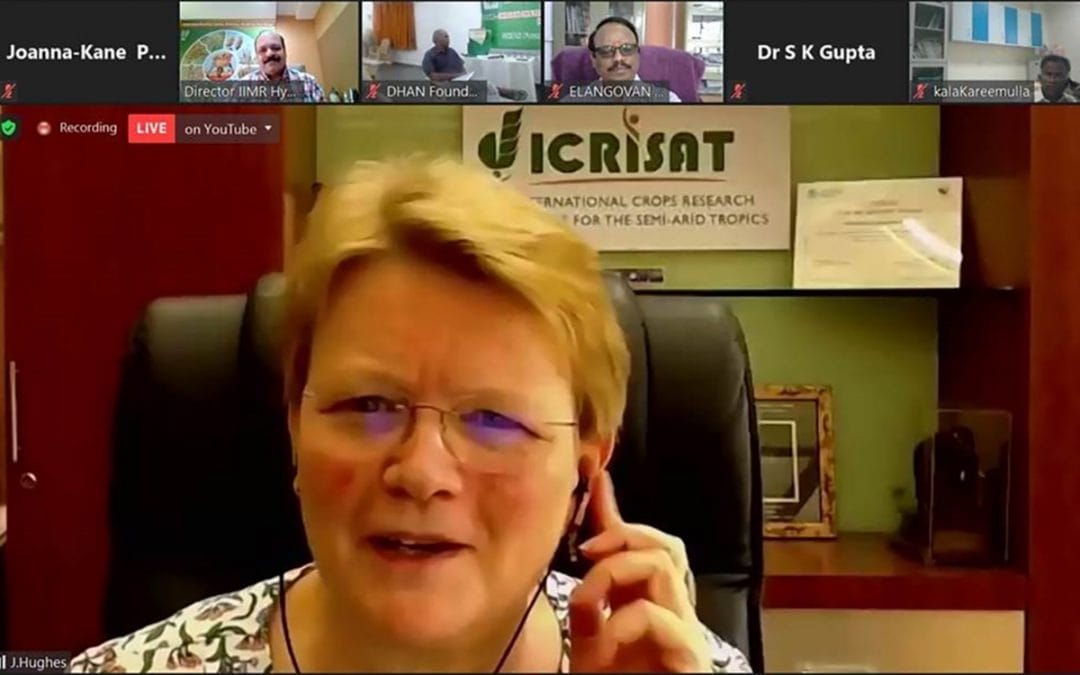 If millets are regaining their lost place in Indian menus, considered as top contenders for biofuel production and validated as nutritious fodder for cattle, the partnership with the ICAR-Indian Institute of Millets Research since ICRISAT's inception in 1972 has played a significant role. The many milestones that the institutes had achieved together were shared at the 6th Foundation Day celebrations.
Introducing the chief guest of the event, Dr Jacqueline Hughes, Director General, ICRISAT, Dr Vilas Tonapi, Director of ICAR-IIMR, commended the partnership between the institutes in contributing to food and nutritional security, poverty alleviation and conservation of environment in the semi-arid tropics.