Calculating environmental flows: safeguarding the future of rivers and livelihoods
From

CGIAR Initiative on NEXUS Gains

Published on

01.08.23

Impact Area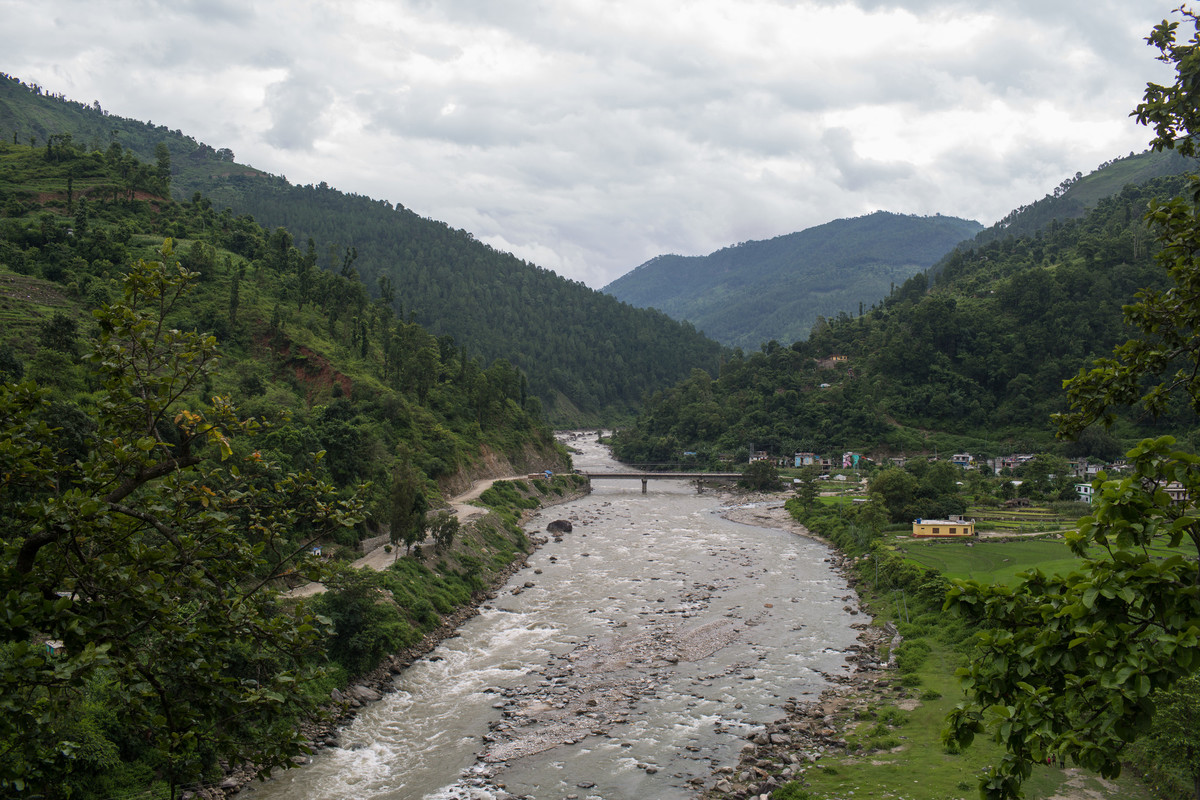 Across the globe, river flows are being altered by human activity, such as water extraction and diversion, and the construction of dams. At the same time precipitation is becoming more erratic as climate change accelerates, leading to shifting rainy seasons, prolonged drought, and intense flooding.
Calculating and maintaining the optimum water flow is essential for healthy ecosystems, agriculture, energy, and livelihoods. Any hydrological alteration that happens upstream will have repercussions downstream, and this must be considered when conducting environmental impact assessments, setting out planning regulations, developing policies, or allocating water. Yet there is no easy way to calculate the environmental flow requirements of a river – especially given the multiple variables at play, including biodiversity, seasonality, shifting populations, irrigation and energy requirements, and changing weather patterns. Calculating the environmental flow requirements of a river or basin using holistic methods can take years, as this involves input from multiple experts, extensive data collection, and numerous stakeholder consultations. This is extremely costly and time-consuming, and out of reach for many countries.
A rapid and cost-effective simulation tool
Supported through the CGIAR Initiative on NEXUS Gains, the International Water Management Institute (IWMI) has developed a set of environmental flow estimation tools. These simulate environmental flow requirements based on the historic pattern of river flows, on the assumption that the flow is the primary driver of environmental health in river systems. These estimations can act as a guide for developers and decision makers during project planning, when rapid and cost-effective general estimates are required.
The offline versions of the tools are installed as desktop applications, and four of these have been created to date. The Global Environmental Flow Calculator uses a global data set from the University of New Hampshire, which can be used to calculate environmental flows for any major river basin. The Sri Lanka environmental flow calculator uses data supplied by the country's Irrigation Department, while the calculators designed for use in the Ganges and Western Nepal use river flow data simulated by IWMI. Users are also able to input their own data for more specific outcomes, if available.
The online version of the tool is accessed via a browser and can be used anywhere in the world. This tool has been designed specifically to provide inputs to Sustainable Development Goal indicator 6.4.2 on water stress, which requires information on environmental flow requirements at national level.
The rapid results simulated by these calculators make them incredibly useful, as Nishadi Eriyagama, Regional Researcher and Water Resources Engineer at IWMI, explains: "In Sri Lanka and in Western Nepal, the level of river development is comparatively low at the moment. There is an opportunity now, before development takes place, to estimate the environmental flow requirements and take this into consideration when water resource development advances. Sri Lanka and Nepal really cannot afford the extensive, very expensive holistic assessments, so this is one way of generating quick estimates of what the requirements would be and then planning how best to accommodate these requirements when the rivers are developed in future."
Depending on what is needed for each project, this simulated requirement may suffice. More in-depth ground truthing is needed to demonstrate the accuracy of these preliminary estimates, but based on calibration exercises carried out so far – which compared results for Indian rivers with a South African model – the results are reasonably valid.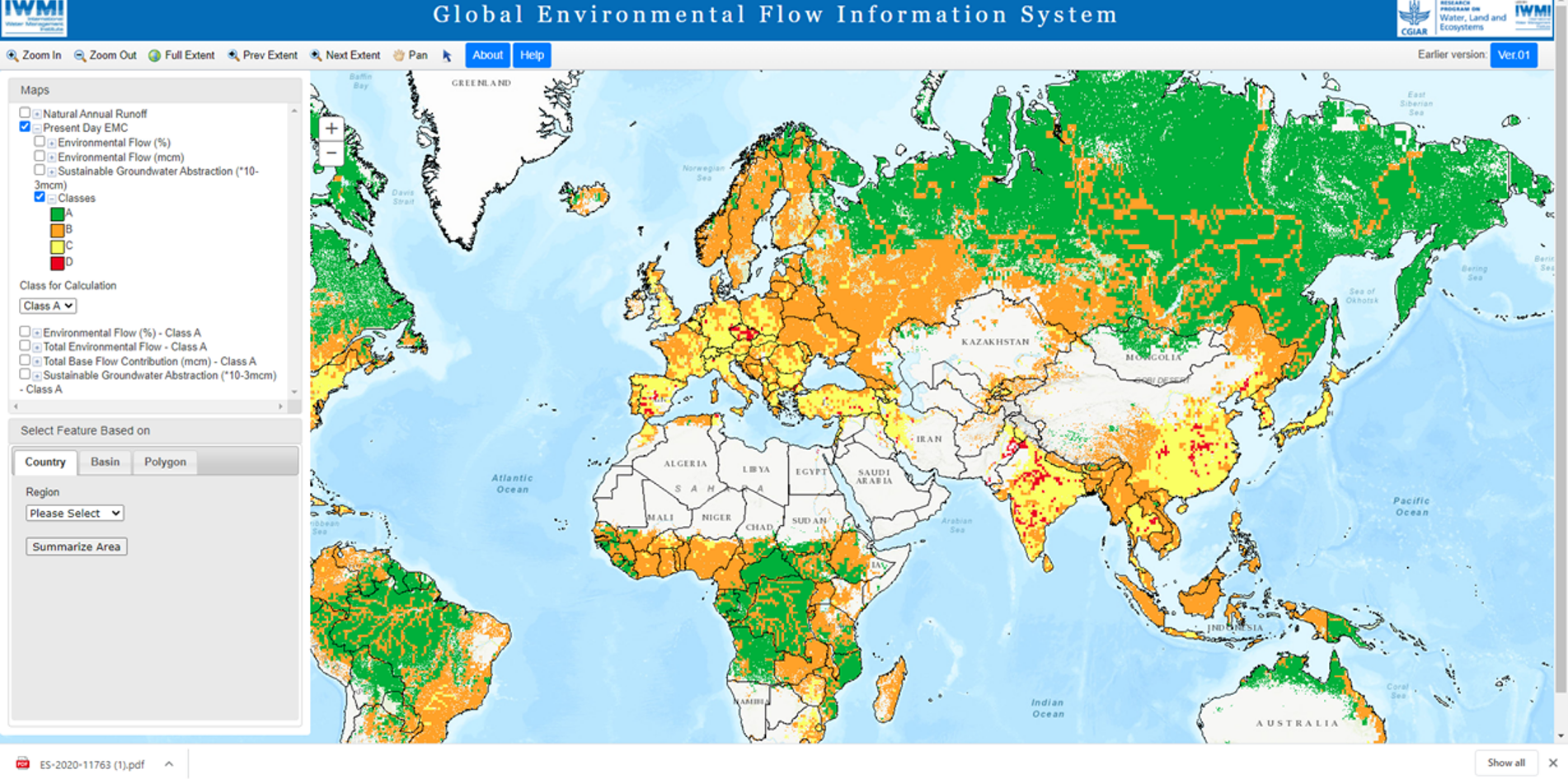 Tailoring results for each location
Each basin will have specific aspects which impact the health and flow of its rivers. In Western Nepal, for example, the prevalence of hydropower development means these schemes are a key focus of the environmental flow tools. Researchers can calculate the quantity and timing of the flow that should be released into the rivers from the hydropower plants, to minimize negative impacts on downstream ecosystems, developments, and livelihoods.
In Sri Lanka, the Central Environmental Authority is keen to implement environmental flows with new, large infrastructure developments potentially impacting rivers. While the requirement for environmental flow estimates is already incorporated into national environmental guidelines, these do not currently go far enough, says Nishadi.
"As part of the environmental impact assessment for any large river project in Sri Lanka, you need to specify the environmental flow requirements downstream for the project to go to ahead. The practice has been that you stick to the minimum flow which occurs 90% of the time. That's considered to be the environmental flow requirement. But the Central Environment Authority is keen to change this practice, because environmental flow is not just a minimum flow, but a variable flow regime that needs to be maintained."
The Central Environmental Authority has recently developed a guideline for estimating environmental flow requirements in Sri Lanka that incorporates features of both the online and offline methods. IWMI's Environmental Flow Calculator is included as an established method, but the guideline recommends moving further to include ecological characteristics in the estimation procedure, such as the type of species that are present in the basin, as well as the current state of the river.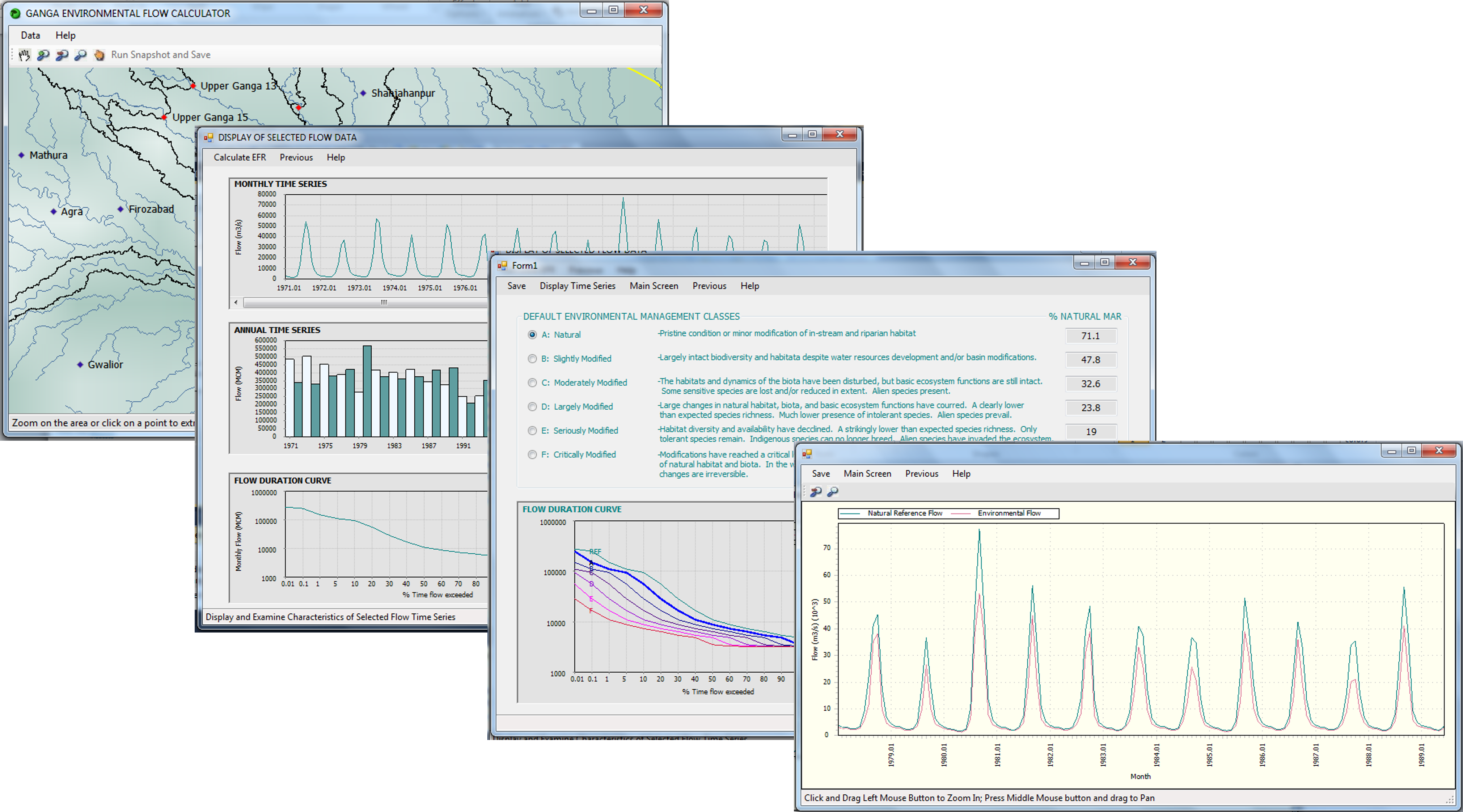 More diverse data, greater reach
The environmental flow assessment tool is currently based on flow, which provides a starting point for informing decisions on environmental flows. However, the estimate can be refined if there are more data available for incorporation, and with support from NEXUS Gains, the researchers are exploring whether it is possible to include the ecological information, for example.
A further next step is identifying how the tool can be made more available and user-friendly. A manual is being developed with a step-by-step guide on how to use the environmental flow estimation tool, which will be available on the IWMI website.
In addition, NEXUS Gains recently funded a one-day workshop in Kathmandu on "Packaging and scaling readiness for environmental flow implementation in Nepal" to raise awareness of the importance of environmental flows in assuring the delivery of ecosystem services. A key objective of the workshop was to develop a tailored innovation package for the use of environmental flow tools in the country.
This approach to environmental flow calculation has significant implications, particularly in basins where large hydropower and other river developments are being planned. Estimating environmental flow through this rapid and cost-effective tool may be the first step to maintaining river health and safeguarding the future of river ecosystems and the livelihoods which depend on them.
---
For more information, contact Nishadi Eriyagama, Regional Researcher and Water Resources Engineer at IWMI: n.eriyagama@cgiar.org
The calculator software can be downloaded here: www.iwmi.cgiar.org/resources/data-and-tools/models-and-software/environmental-flow-calculators/
Header image: Lohore River, Dhuneshwor Rural Municipality, Nepal. Photo by Nabin Baral/IWMI.