Bundling gender responsive socio-technical innovations: Unpacking the what and how
From
Published on

04.07.23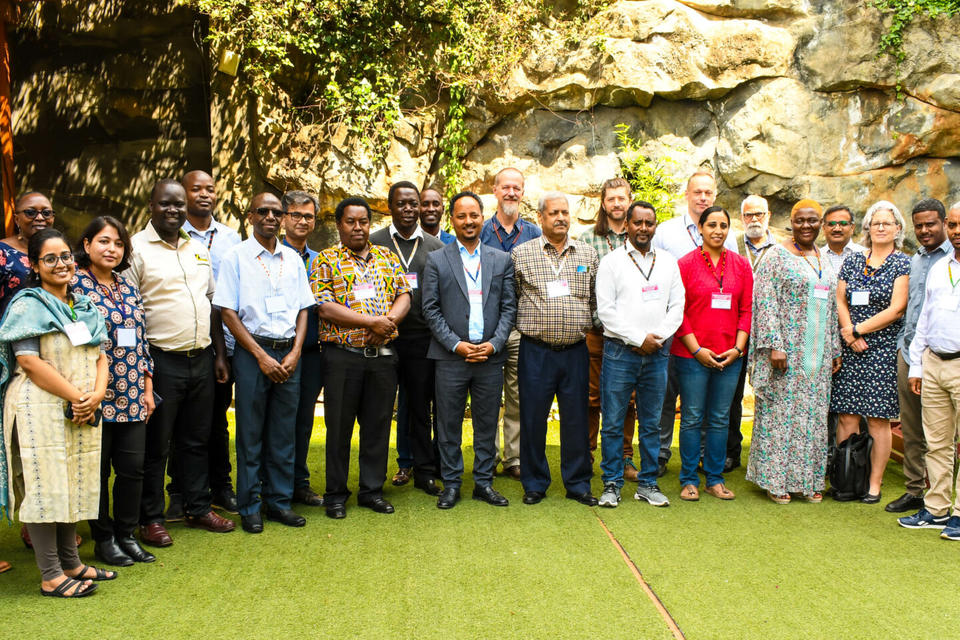 The CGIAR Gender Equality Initiative organized a stakeholder workshop on 23 – 24 May 2023. The workshop focused on exploring the technology and innovation bundles that have the potential to revolutionize farming practices and enhance the resilience of women farmers. The workshop officially opened by Dr Nicoline de Haan, Director, CGIAR Gender Impact Platform, served as a forum for diverse stakeholders, including researchers, policymakers, farmers, and industry representatives, to collaborate and envision transformative solutions that address the specific technological needs and challenges women farmers face.
During her opening remarks, Nicoline rightly emphasized the importance of increasing the adoption of innovations and technologies in building greater resilience to address the higher variability climate change brings. She also emphasized the pivotal role of the HER+ initiative, including empowering women in technology use by involving them as partners and agents of change.
"A keen focus on innovation and technology can significantly contribute to achieving better outcomes for farmers, particularly women farmers, who are disproportionately affected by the impacts of climate change. Past gender work has been about giving women technologies without much thought on how they will use the technology. This method did not yield much change as women lacked the knowledge on how to use the technology, which made it difficult for them to adopt and sustain. HER+ initiative deviates from this norm by unlocking the how of empowering women on technology use by involving them as partners and agents of change", said Nicoline.