Building capacity in crop modeling today for a better tomorrow
From
Published on

12.02.21

Impact Area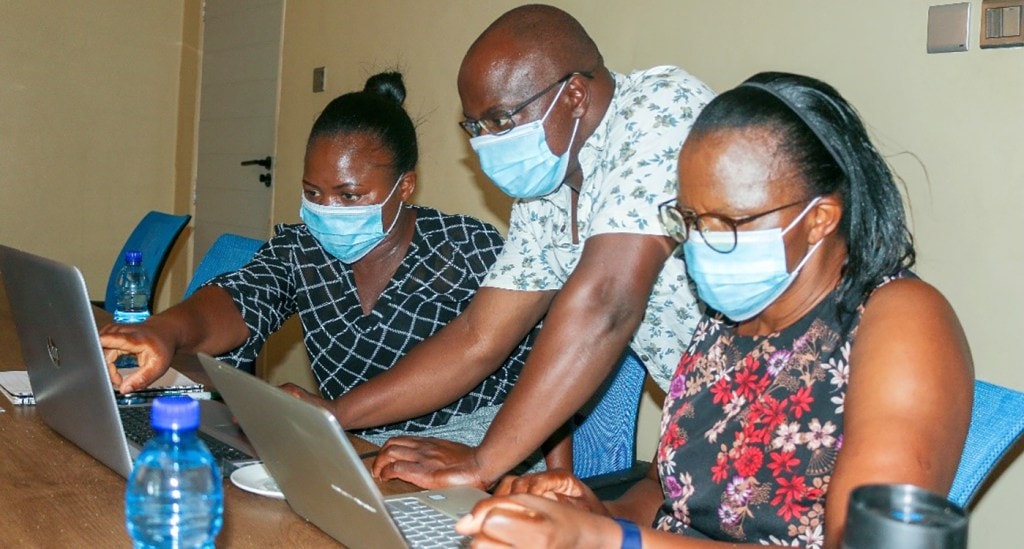 Young Malawian researchers are being trained in crop modeling to tackle land, water and climate related challenges facing agriculture and smallholder farmers. During a recently-held training program, 11 researchers from Malawi's national research organizations learned to model agricultural systems with the Agricultural Production Simulator Model (APSIM) under the aegis of the Australian Center for International Agricultural Research.
Crop modeling is a process that simulates different stages of crop growth and development in response to weather, soil conditions and crop management. Dr Amos Ngwira, Systems Agronomist and Modeler at ICRISAT-Malawi, said crop simulation models are key tools to assess the growth and performance of crops under various conditions – soil, climatic, management and rotations.
"With the APSIM platform, the participants were introduced to concepts used in modeling of the processes that determine a plant's growth including soil, water and nitrogen balances," said Dr KPC Rao, a soil scientist and a specialist in crop modeling at ICRISAT-India, who delivered the trainings online and instructed the participants.