Bringing nexus thinking to the UN 2023 Water Conference
From

CGIAR Initiative on NEXUS Gains

Published on

22.03.23

Impact Area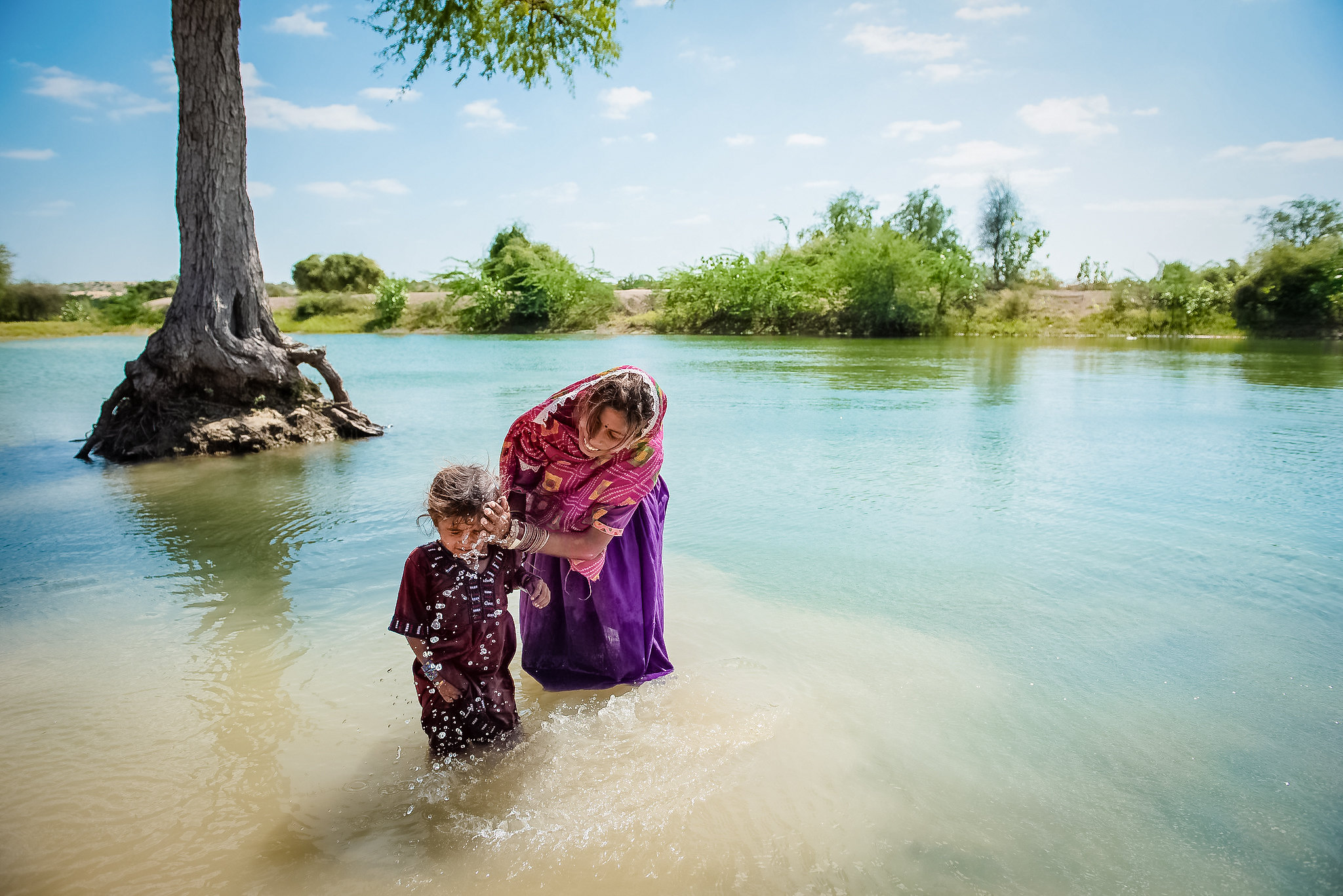 On Wednesday, March 22, thousands of delegates from around the world will arrive in New York for the United Nations (UN) 2023 Water Conference. The first global freshwater conference in almost 50 years, this three-day event marks a unique opportunity to ensure that systems thinking is at the heart of national and international responses to the world's mounting water challenges.
In preparation for the UN 2023 Water Conference, the CGIAR Initiative on NEXUS Gains supported the Transformative Futures for Water Security (TFWS) initiative convened by the International Water Management Institute (IWMI) and partners. Through a series of regional dialogues and a global conference, the TFWS initiative brought together representatives from the private sector, water user groups, research institutes, youth networks and political entities to identify critical opportunities for water research, policy and action.
The latest NEXUS Gains webinar, 'The Future of Water Research,' offered an overview of the TFWS process and its relevance to systems thinking. The webinar, held on Wednesday, March 15, was facilitated by Matthew McCartney, NEXUS Gains Lead and IWMI's Research Group Leader in Sustainable Water Infrastructure and Ecosystems.
Growing demands for systems-level water action
Presenting at the webinar, Dr Mark Smith, Director General of IWMI, noted that the New York event was evidence of growing political recognition of the need for a concerted focus on water. "Demands for systems-level water action is growing," he said. "At COP27, it was really impressive to see world leaders stressing the importance of water security and the need for greater political cooperation."
The TFWS initiative aims to capitalize on this momentum and promote systems thinking at New York. "Water research and innovation need to be focused on systems approaches – catalyzing and delivering systems change," explained Mark. He added that NEXUS Gains should play an important part in this process. "NEXUS Gains is a prime example of the kind of programs we need to drive systems approaches forward. The work that NEXUS Gains is doing feeds into some of the strategies and missions of TFWS."

Multi-sectoral participation is essential
There then followed a panel discussion featuring people who were involved in the development of the TFWS initiative and its eight high-level missions. Attendees first heard from Raunak Shrestha, Programme Officer for the Global Water Partnership South Asia and a TFWS Youth Co-Guardian. "All too often, youth are siloed or given passive roles like note taking," Raunak noted. "But here we were actively included in the co-design and co-hosting of the workshops. This allowed us to make real contributions to the missions agreed during TFWS. This is important for achieving NEXUS Gains' aims, of course, because it will be the youth who champion the ideas behind these missions and take them forward."
The importance of active and broad participation for systems thinking was echoed by Hasula Wickremasinghe, Programme Assistant for the Sri Lankan Ministry of Environment' Climate Change Secretariat. "As a policymaker, it was great to talk freely with people from different sectors and countries. I learned that policy development requires the active participation of relevant stakeholders – youth, civil society and the private sector."
Muhammad Nasir Jamal, Chief Executive Officer of Rabail Technologies in Pakistan, offered a private sector perspective on the TFWS initiative. "Having professionals from every field attend helped us discover that many countries are facing the same problems," he said. "Learning about Day Zero in Cape Town, for instance, was a great motivation for us in Pakistan to improve water efficiency." Muhammad also stressed the importance of technology transfer for developing countries like Pakistan. "I work in sprinkler irrigation, but that's prohibitively costly for most farmers in Pakistan because almost all the necessary components must be imported. Technology transfer would reduce these initial costs, improve water efficiency and increase employment."

Sharing experiences and challenges
Sita Aryal, Executive Director of the Federation of Community Forestry Users Nepal, emphasized the importance of multi-stakeholder participation and systems thinking. "In Nepal, each sector says we need an integrated plan, but these discussions remain siloed. I learned that transformative programs need to ensure that all sectors are equally engaged and involved, with participatory discussions where we can all share experiences, learnings and challenges."
These integrated approaches are essential for Marcella D'Souza, Director of the Watershed Organisation Trust Centre for Resilience Studies. "NGOs are rooted in the realities of ordinary communities," she explained. "We can't separate water from climate or land or livelihoods, for example, because for the people we represent these are all part of the same interconnected challenges. So I was happy to hear people emphasizing the need for an integrated systems approach to water challenges. There's no time to waste – climate change is already happening."
As thoughts turn to the UN 2023 Water Conference, Mark Smith reminded participants that ensuring water action and policy are grounded in science remains challenging. "In my experience, far too often at these kinds of international conferences, science is left out. Not because it isn't valued – it is – but because it's seen as something separate to policy. So we need to make sure science is a central part of the agenda for water and water security going forward. We need to show that our research and innovation are relevant."
Unable to attend the webinar? You can watch it here. You can also catch up on previous webinars in the series in this YouTube playlist.
View Mark Smith's presentation slides here.
Header image: Woman washing her daughter's face in a rainwater pond, Chilhar, Tharparkar, Sind, Pakistan. Photo by Muhammad Usman Ghani/IWMI.