Bridging data gaps in pastoral areas in Kenya through digital connectivity
From
Published on

28.09.22

Impact Area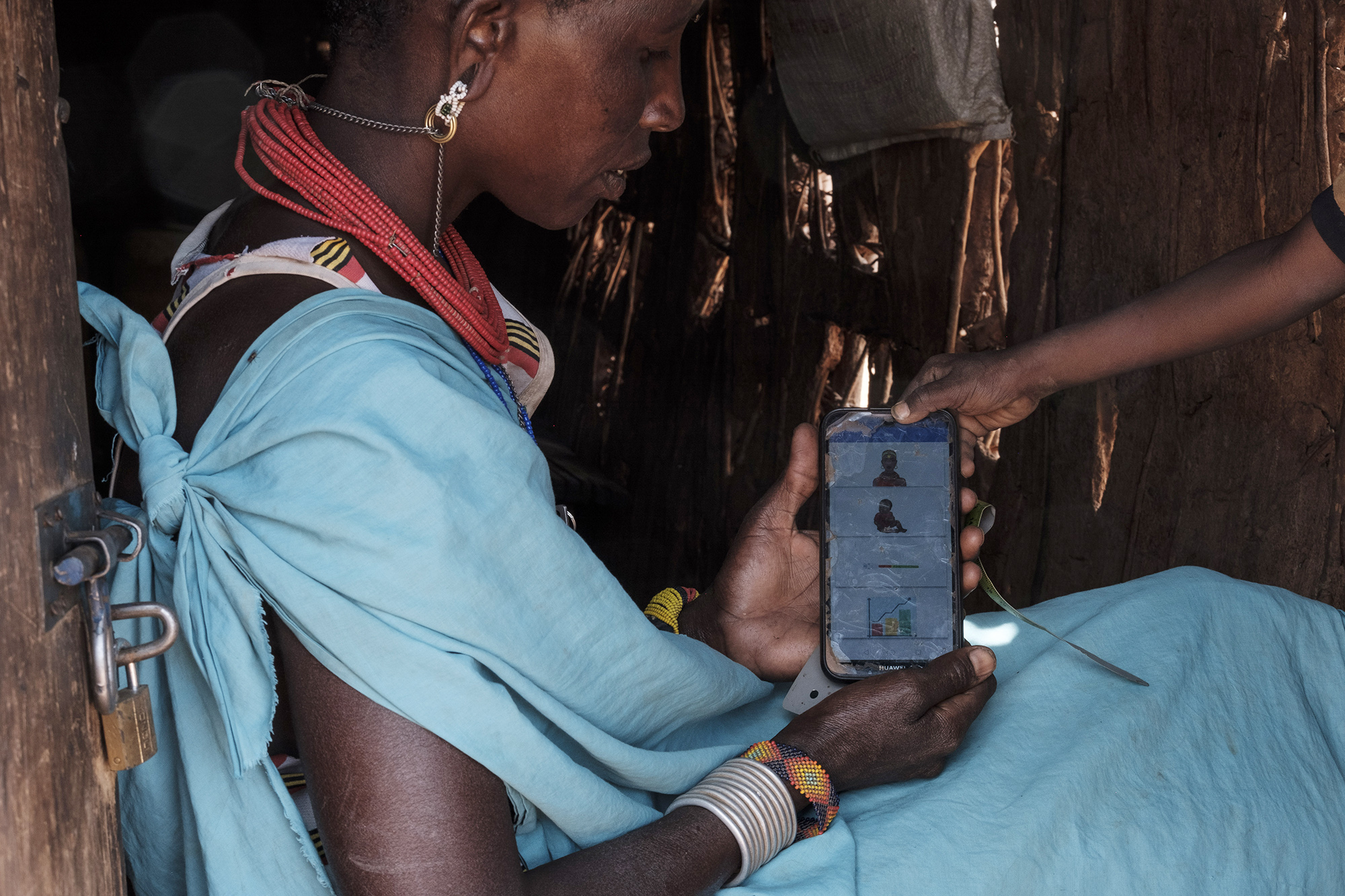 Pastoralist communities in northern Kenya are among the most neglected people in the country, suffering the highest levels of food insecurity and poverty. This is partly because the nomadic herding of livestock was until recently considered an outdated and unproductive way of life. But equally importantly, a lack of accurate information makes it hard to formulate the policies needed to improve livelihoods and incomes. With droughts becoming increasingly frequent and severe, it is vitally important to tackle the dearth of information.
'Collecting data in the arid regions has always been difficult,' says Maurice Ouma of Kenya's State Department for Livestock. 'Apart from the obvious issue of poor infrastructure, many people are reluctant to work in areas which experience high levels of insecurity, and where the amenities are poor.'
Furthermore, gathering information by traditional means is expensive. The government's National Livestock Market Information System required a recurrent budget to pay for two data monitors in each of the 60 markets and provide a platform where data could be collected. 'The project was very reliant on donor support,' says Ouma, 'and when the funds dried up, the project would stop.'
This explains why he and his colleagues were intrigued when they learned about the digital crowdsourcing platform designed by the International Livestock Research Institute (ILRI) to enhance and protect the livelihoods of pastoralists. KAZNET – a play on the Swahili words kazi (work), net (internet) and kaskazini (north) – had its origins in a project where researchers asked pastoralists to use smartphones to collect photos of rangeland conditions.
'We wanted to answer two main questions,' says ILRI scientist Rupsha Banerjee. 'First, could they do it? And second: could they be incentivised with small financial rewards?' The answer was yes. 'This broke the myth that pastoralists couldn't use mobile phone technology to gather and share data.'
Harnessing pastoralists' connectivity
KAZNET began in 2017 as a pilot program in six markets within the Isiolo and Marsabit counties. A group of pastoralists were assigned a series of tasks which they could carry out whenever it suited them, though they had to be specific to market days. The contributors collected data on the prices of camels, cattle, goats and sheep; on the volume of livestock; and on the prices of essential commodities such as household goods, milk and staples. The data was recorded on a mobile phone app, which was also used to take photographs of individual animals and the commodities. For each task, contributors were paid a small amount of money.
'We soon realised that we were getting much more reliable data by micro-tasking than organisations using traditional methods of data collection,' says Banerjee. These early findings led to the creation of a Technical Working Group, involving the State Department for Livestock, the University of Nairobi, Kenya Livestock Marketing Council (KLMC) and others with an interest in gathering market data.
Read the full story on ILRI.org: Harnessing the digital connectivity of pastoralists to close data gaps
Photo: ILRI/Kabir Dhanji