Breeding scientists are women of their word
From
Published on

09.02.21

Impact Area
Funders

Australia, Bill and Melinda Gates Foundation, Germany, United Kingdom, United States of America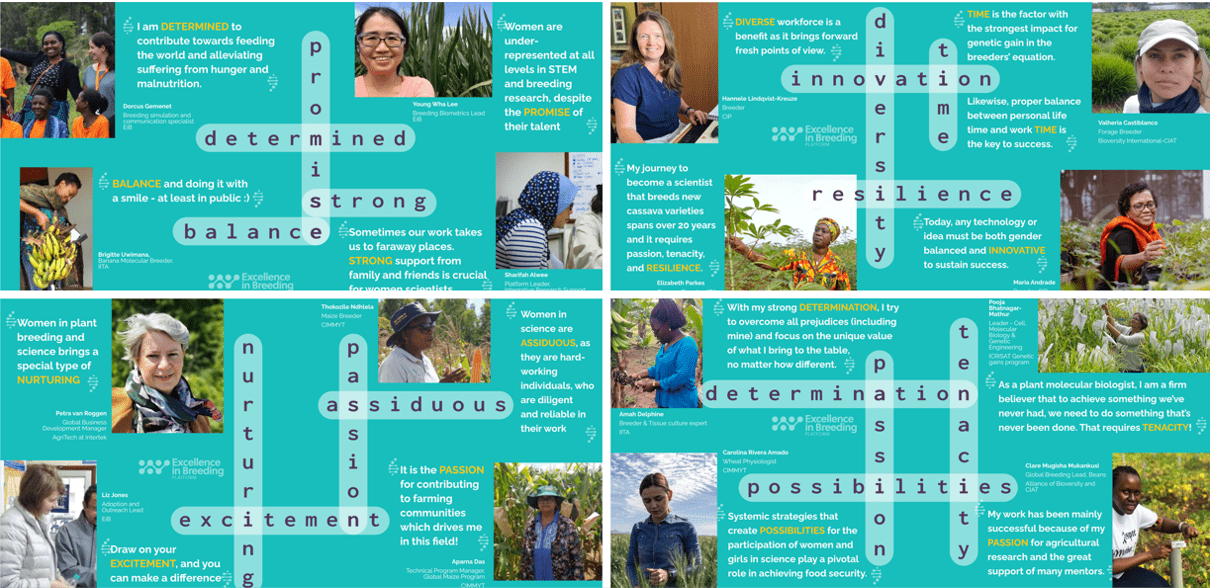 If you had to choose one word that symbolizes "women in science," what would it be? CGIAR Excellence in Breeding asked this question to an array of women working across the crop breeding domain.
Their answers show us a scientific field full of hope and accomplishment, but still struggling with challenges.
For this year's International Day of Women and Girls in Science, we feature the words and experiences of 16 prominent women in breeding science. Check out their selected words, their accompanying essays, and photos of our eminent breeding scientists in the field and in their labs across the globe. And even play a word search puzzle!