From
Published on

14.06.19

Impact Area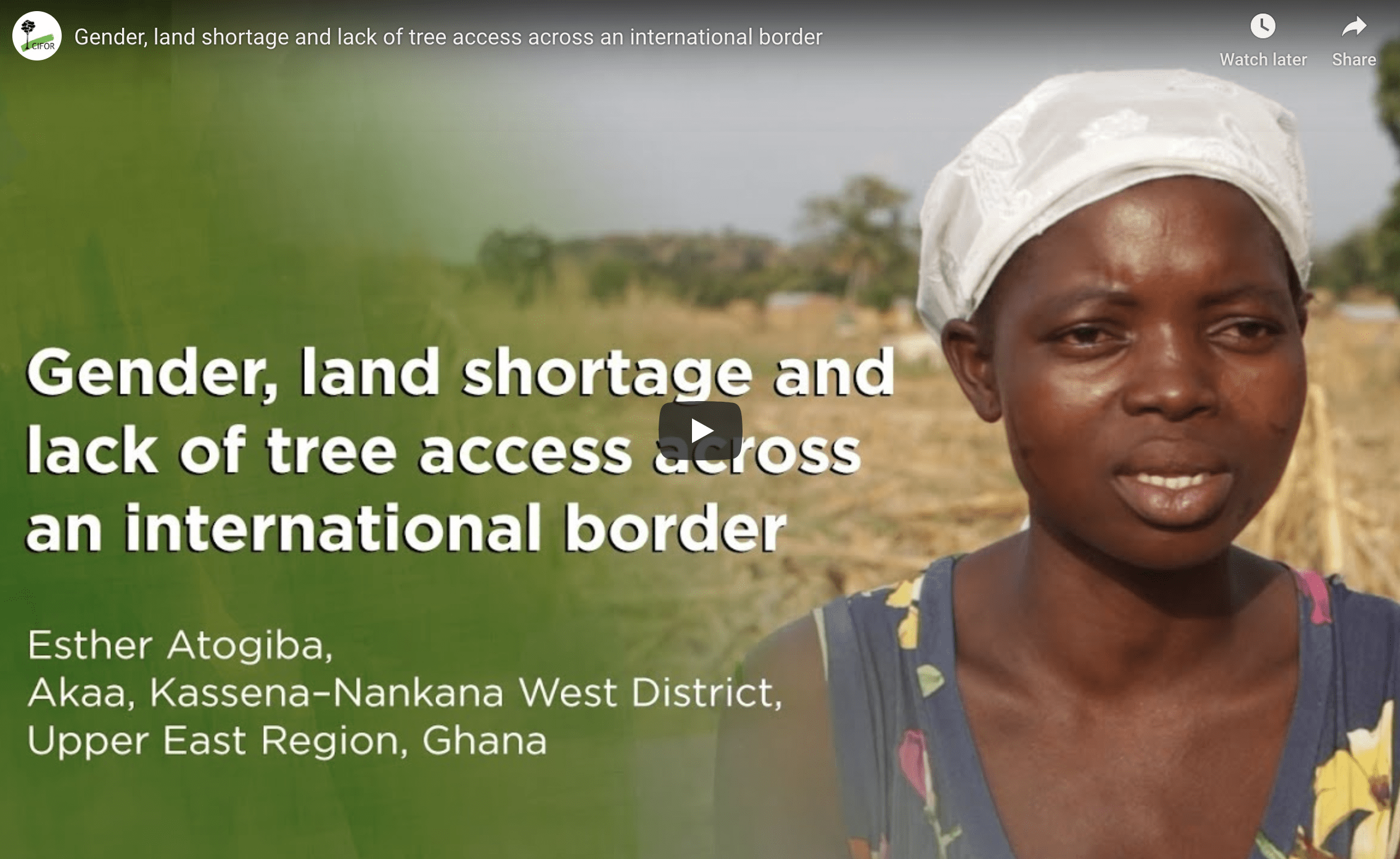 Ghana – Part VII of VII-part series: WHAT THE WORLD CAN LEARN FROM WEST AFRICA'S UNHEARD (Voices from the forest-farm interface)
Esther Atogiba, Akaa, Kassena–Nankana West District, Upper East Region, Ghana
Like many others in the community of Akaa in Ghana's Upper East Region, Esther Atogiba knows the difficulties of trying to farm where there is a shortage of land.
Upon marrying her husband, her in-laws took her to their ancestral lands to show her what they had lost. After the colonial border between Burkina Faso and Ghana were enforced to determine the Nazinga Wildlife Reserve, Ghanians were prohibited from crossing the line to farm and collect tree resources. For the people of Akaa, this new demarcation of territory cut them off from their precious family lands.
Today, as Atogiba tells us, she and her husband are forced…
The post Borderline appeared first on CIFOR Forests News.