Boosting Uganda's investments in livestock development 'healthy animals for healthy food and healthy people'
From
Published on

07.06.19

Impact Area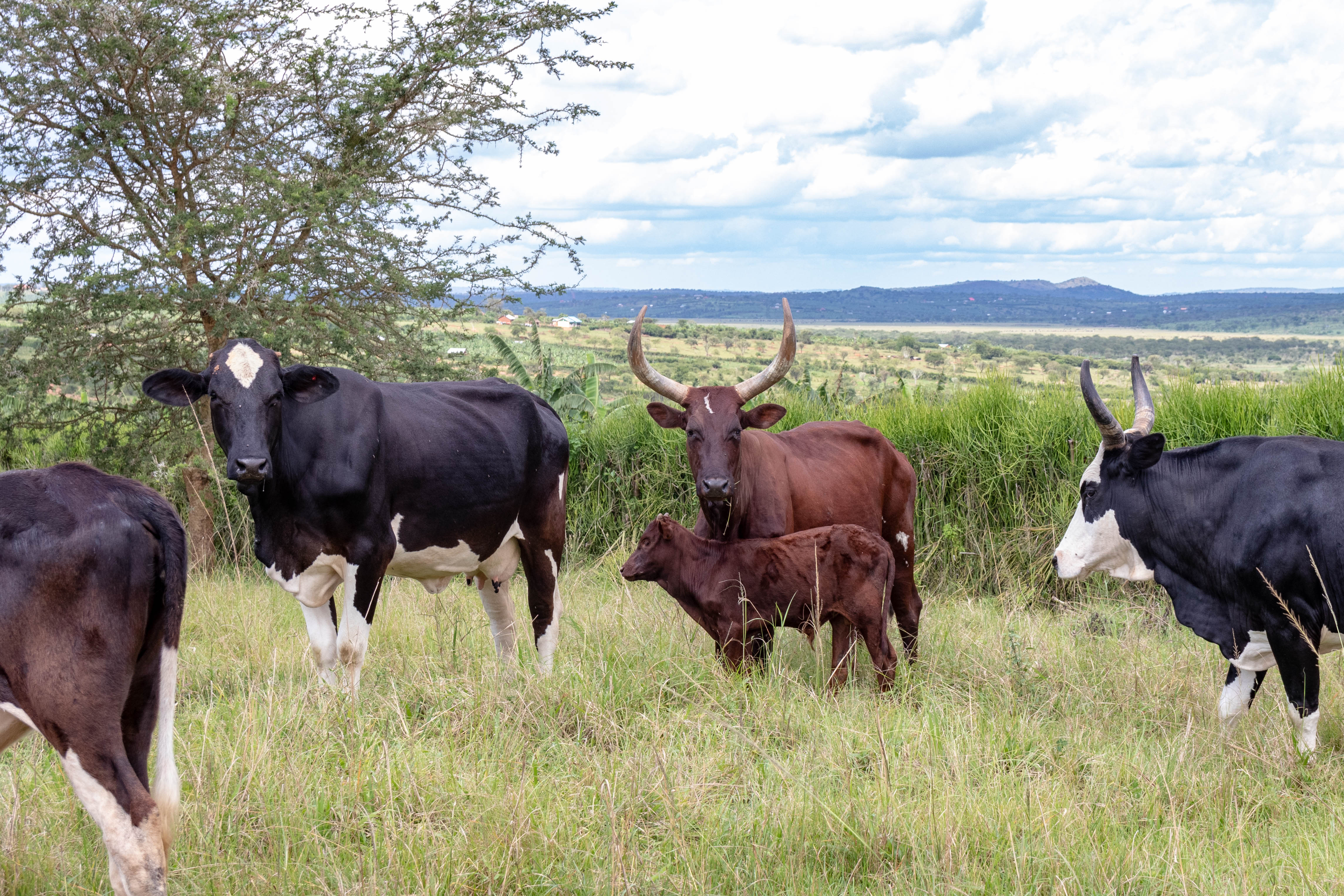 Field visits to Kiruhura District, Uganda [photo credit: ILRI/Sonja Leitner]
Today, policymakers, researchers and academics, donors, civil society, as well as government and private sector representatives from Uganda, Kenya and Germany meet to boost investment in Uganda's livestock.
Around 70% of all Ugandan households keep some livestock – cattle, pigs, sheep, goats or poultry; mostly selling it to local markets. The lives of these animals are threatened by a host of pathogens and animal losses by disease threaten the livelihoods of their owners and keepers. Some of these diseases are transmitted from animals to humans (zoonotic diseases), threatening also the health of producers as well as people who handle and consume animal source foods. Keeping animals healthy through accurate disease prediction, prevention and treatment and keeping foods safe during handling and processing leads to more productive animals as well as healthier diets and improved livelihoods for people.
Achieving these goals – healthier animals as well as healthier people – is the aim of the #BuildUganda program that is 'boosting Uganda's investments in livestock development'.
Launched today on behalf of Honorable Joy Kabatsi, Minister of State for Animal Industry in the Uganda Ministry of Agriculture, Animal Industry and Fisheries (MAAIF), Juliet Sentumbwe, Commissioner of Animal Production (MAAIF), #BuildUganda is a research for development collaboration to prevent and tackle animal diseases and zoonoses in Uganda. Led by MAAIF, and the International Livestock Research Institute (ILRI), it mobilizes national and international research and development partners from Uganda, Kenya and Germany. The five-year program is being funded by the German Federal Ministry of Economic Cooperation and Development (BMZ) and the CGIAR Research Programs on Livestock and on Agriculture for Nutrition and Health (A4NH).