Biocontrol reduces Maruca pod borer population by 85%
From
Published on

06.04.20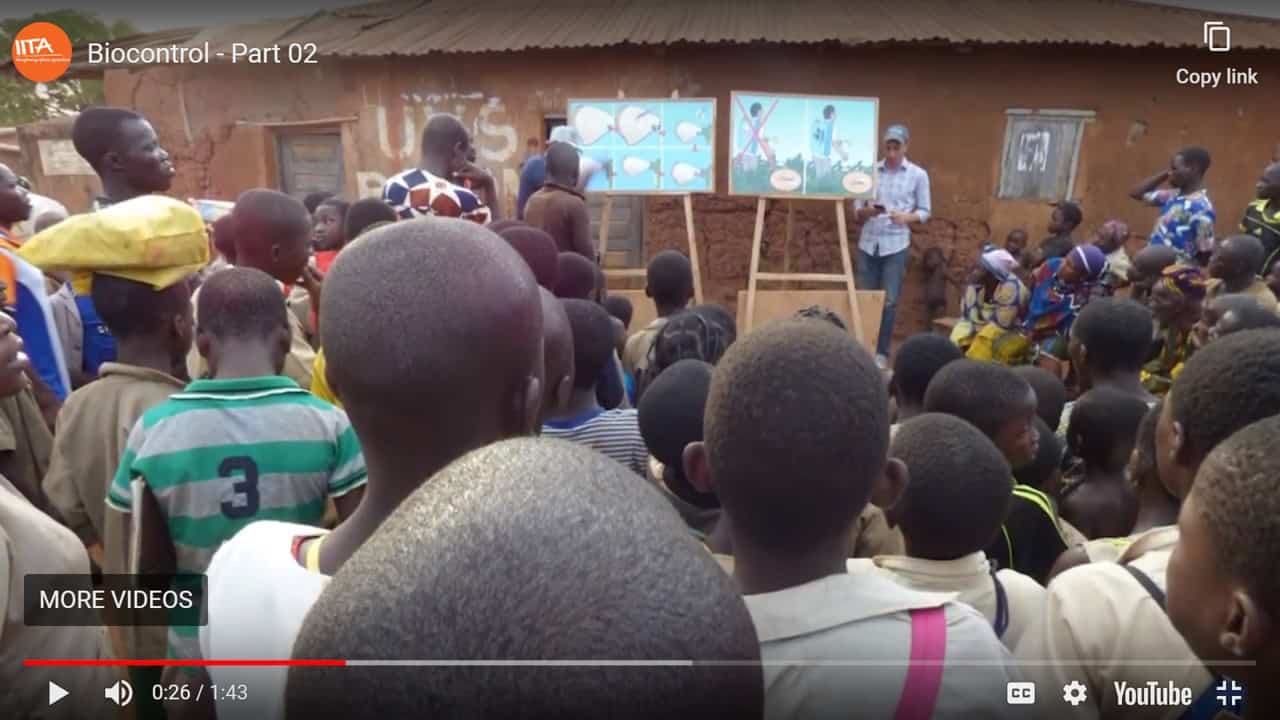 Scientists based at CGIAR-IITA's climate change station in Benin are happy with the results of the just-concluded experimental release of wasps. These wasps, which are natural enemies of the Maruca pod borer, were released two years ago to go after the destructive cowpea insect. Results showed an 85% reduction in the population of the pod borers.
Manuele Tamò, an insect ecologist and IITA's Benin country representative, was excited about the results, adding that the next stage is to release the wasps in Niger and Nigeria.
The Maruca pod borer is a pest that attacks cowpea leading to devastating losses of up to 80%. Farmers have resorted to spraying 6‒8 times in a season, which is harmful to both human and environmental health. The use of this biocontrol measure is another successful intervention in plant health as IITA and partners spearhead the move towards sustainable food systems. In this video, Tamò explains more about this biocontrol method.
Read full story with video: http://gldc.cgiar.org/biocontrol-reduces-maruca-pod-borer-population-by-85/