Beekeeping's economic and conservation benefits showcased at Olokemeji training
From
Published on

15.08.23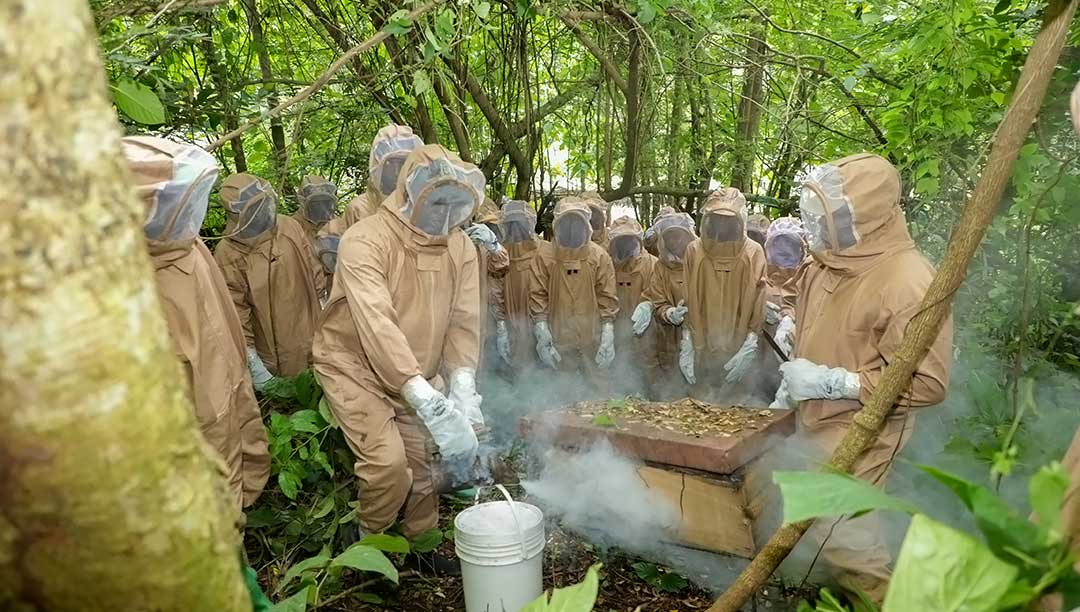 The recent focus on aspartame has created a global controversy around one of the industrial options for sweetening consumables. Now, health-conscious consumers are exploring alternatives to adding sweetness to their daily needs.
Stevia, brown sugar, dates, jaggery (popular in Northeast Nigeria), and honey are sought-after options.
Sourced from the honeybee, honey is harvested in the wild or from hives kept by bee farmers, serving as a source of food and income for them. In addition to their economic values, bees contribute significantly to the earth's biodiversity and ecosystem by pollinating flowers, some trees, fruit, and food crops.
As part of efforts to help smallholder farmers maximize the opportunities that exist in the ecosystem around them, the IITA Forest Center organized practical beekeeping and honey-making training in partnership with Nigerian Breweries Plc and Ogun State Ministry of Forestry for indigenes of the Olokemeji, Olowo, and reserve communities in Nigeria's southwestern Ogun State.