Baffled scientists, boreal forest wipeout and Norway ditches dirty palm oil
From
Published on

04.03.19

Impact Area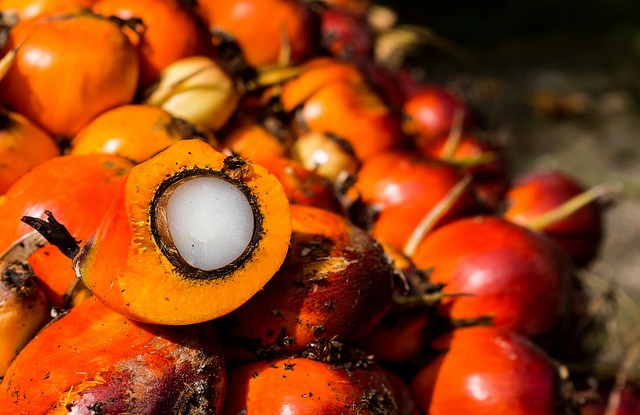 Dirty palm oil gets ditched by world's largest pension fund
Norway's Government Pension Fund Global (GPFG) has pulled investments in more than 33 palm oil companies because of their links to deforestation. Norway has the world's largest sovereign wealth fund at $1 trillion. According to Arab News, The GPFG has become a more active shareholder and now pushes sustainability and ethics amongst its investments. This has come as a welcome to green groups, who have previously criticised Norway of double standards for its cash reward schemes to countries for stopping deforestation, while investing in palm oil companies at the same time…

The Battle of Mount Kenya's Wildfire
Authorities have called upon the service of soldiers and volunteers to help tackle a wildfire that is ravaging Africa's second highest peak. Mount Kenya, a World Heritage site in Mount Kenya's National Park, has lost 80,000 hectares of its forests since the fires started raging last week…

Breathing life into a forest
The Bonn Challenge – a global initiative that works to restore 150 million hectares of deforested or degraded land by 2020, and 350 million hectares by 2030, is helping to be realised by impact investors…

Scientists baffled over humpback whale carcass in the Amazon
Experts were left baffled when they discovered a 26-foot long humpback whale, 50 feet in-shore in the Amazon jungle…

Have we come to the end of the roll?
Soft on your bum, rough on the forests, is not a slogan uttered by any toilet paper brands. But a new report takes aim at America's heavy use of toilet paper- particularly the soft pillowy kind- saying the toll taken on Canada's boreal forests is "dramatic and irreversible…"

New forests better than old forests at storing carbon, study finds
A new study has upended traditional thinking that primary forests are more efficient at storing carbon than new ones…

The  world is greener now than 20 years ago
'The world is greener now than 20 years ago,' NASA revealed in a mid-February report, which achieved another spike in last week's press…

Why are climate crises so underreported?
…The study commissioned by NGO, Care International, said that the 'media must not turn  a blind eye to such crises and the role of climate change.' According to the article, a severe El Niño drought that diminished corn, cassava and rice fields led to over a million people going hungry in Madagascar. Though the growth of nearly half of the country's children has been stunted, the story failed to break into global headlines. Executive director of War on Want blamed "climate change reporting that prefers pictures of polar bears to those we are killing…
The post Baffled scientists, boreal forest wipeout and Norway ditches dirty palm oil appeared first on CIFOR Forests News.