Auto DraftScientists identify markers associated with resistance to the banana weevil borer
From
Published on

25.12.21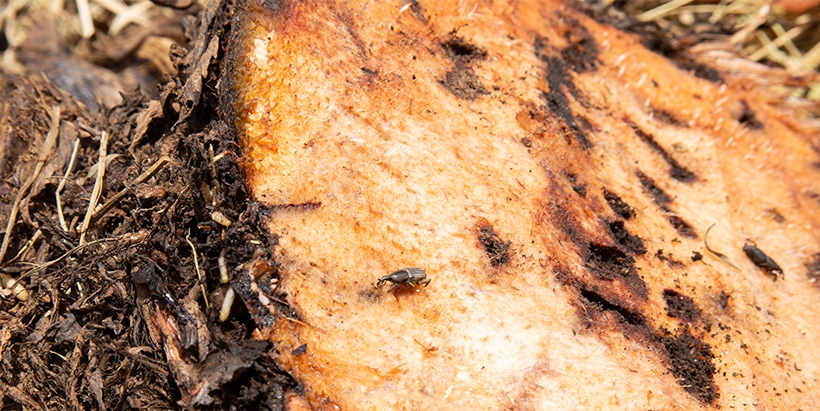 Scientists at the International Institute of Tropical Agriculture (IITA) and their collaborative partners have identified molecular markers associated with resistance to banana weevil—one of the most destructive pests of the crop that can lead up to 100% yield loss.
Identifying the markers on a crop's genome in a population derived from a cross from two banana accessions, "Monyet" and "Kokopo" will aid the development of resistant varieties—the most effective way to control the pest for resource-poor smallholder farmers.
The banana weevil borer, Cosmopolites sordidus (Germar), is one of the major banana pests that constrains banana and plantain production, both important staple foods and sources of income for millions of people globally and in sub-Saharan Africa in particular. The larvae of the banana weevil feed on the underground banana stem, called a corm, impeding nutrient and water uptake and causing plants to topple.