Australian-funded projects are helping Myanmar rice farmers improve their livelihood and income
From
Published on

25.03.19

Impact Area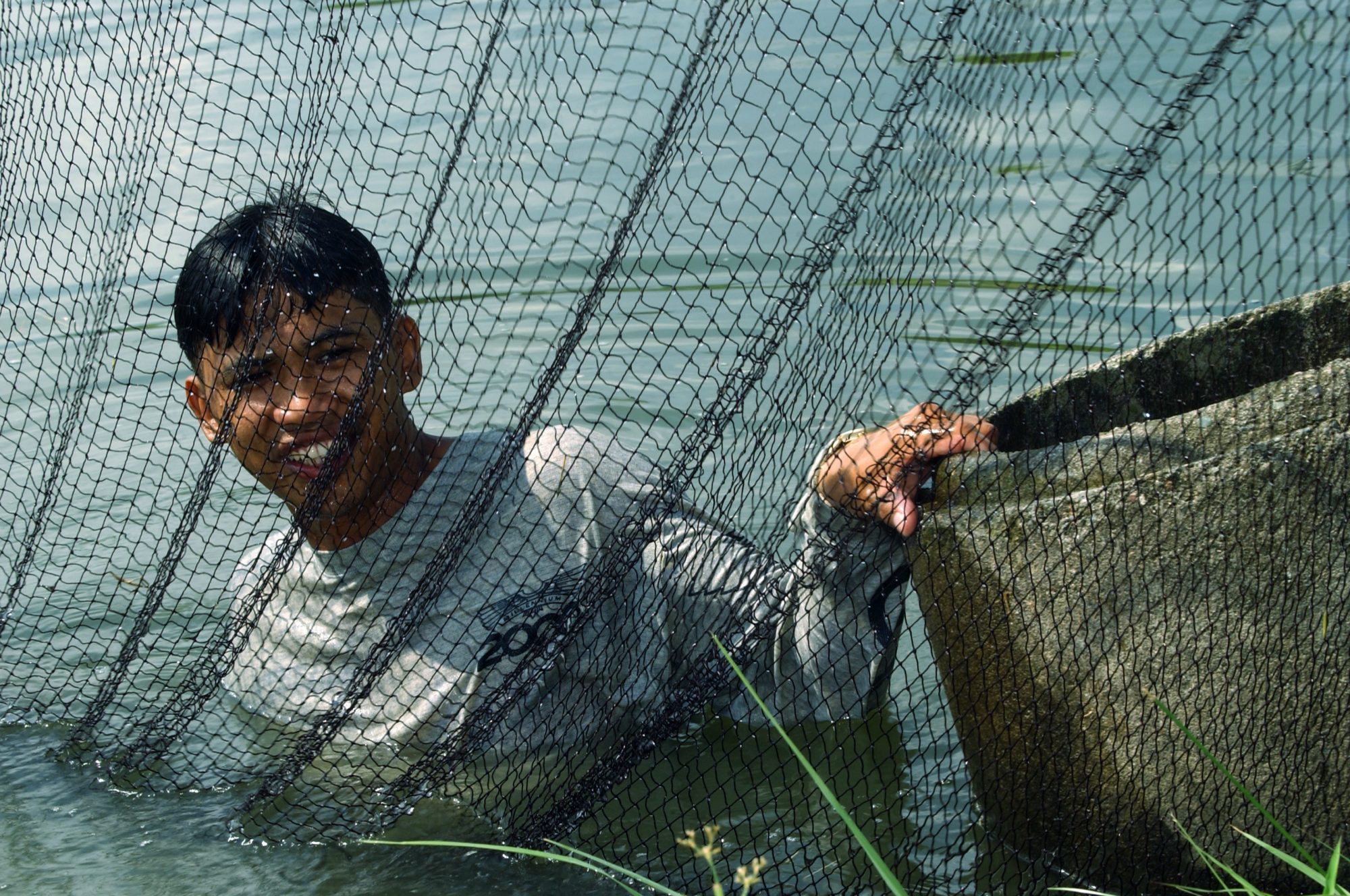 MAUBIN TOWNSHIP, Myanmar—Rice farmers in Ayeyarwady and Bago Regions are reaping the benefits from the adoption of new improved rice varieties, best crop management practices and post-harvest management introduced through two collaborative projects funded by the Australian Centre for International Agricultural Research (ACIAR). The projects focus on improving farmers' profitability and the productivity of rice-rice and rice-pulse cropping systems and promote a system where fish are grown concurrently with rice.
On 27 February, Mr. Andrew Campbell, the chief executive officer of ACIAR, members of ACIAR's Commission for International Agricultural Research, and Ms. Esther Sainsbury, first secretary of Australian Embassy in Myanmar visited the project sites in Maubin Township and met with some of the beneficiaries of the projects.
In Tar Pet West Village, Maubin Township, the officials visited the mini rice-fish project, a 12-month project led by the International Rice Research Institute (IRRI) in collaboration with World Fish, the Department of Agriculture (DoA) and Department of Fisheries. The Commissioners also met with farmers and DoA partners involved in the Diversification and intensification of rice-based systems in lower Myanmar (MyRice) project. The project showcased the lightweight rice thresher, hermetic seed storage systems, a seeder for pulses, the Solar Bubble Drier for rice, and the Solar Tunnel Drier for fish.
"I am pleased to see the work of IRRI and WorldFish on-the-ground as well as the positive responses and benefits garnered by farmers in the community," said Sainsbury.
Farmers from several villages in Maubin shared their experiences with the best management practices (BMPs) for rice-rice, rice-pulse, rice-fish systems; the Learning Alliance; and the business models of MyRice, and the impact of the project on their livelihoods.
"The project enhanced the knowledge and experience of our technicians while farmers benefited significantly from the improved technologies…