ATA-DRC registers quick wins in three months of start-up
From
Published on

06.08.22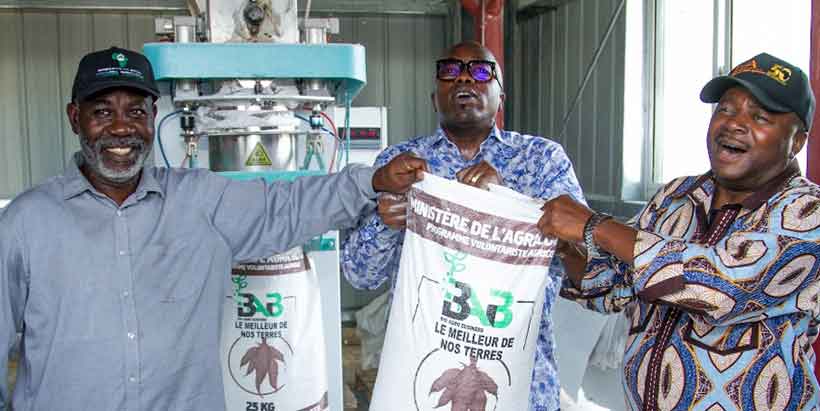 After only three months of implementing the Agenda for the Transformation of Agriculture in the Democratic Republic of Congo (ATA-DRC), the program has registered multiple successes, giving the government and people of the country much to celebrate. IITA Director General, Dr Nteranya Sanginga, highlighted these wins during his recent visit to multiple program sites in DRC.
One of the triumphs recorded was in the seed sector with the rapid multiplication of healthy cassava seedlings using Semi Autotrophic Hydroponics (SAH) technology.
Five healthy, high-yielding varieties are now available from ATA-DRC's rapid multiplication partner in Kinshasa, Centre de Recherche en Agrumiculture (CERAGRU). They have produced 600,000 cassava seedlings from 30 ha for transfer at the end of June to the Mongata agricultural base for transplanting to produce cuttings.
ATA-DRC  has also registered success in maize seed supply, with IITA purchasing 60 tons of maize seed for the agricultural bases of Mongata and Nkuadi. IITA sourced these on behalf of the ATA-DRC program from SAGRICIM, a Congolese seed company located in Lubudi in Haut Katanga.