April Message from the Chair of the System Board
From
Published on

07.05.23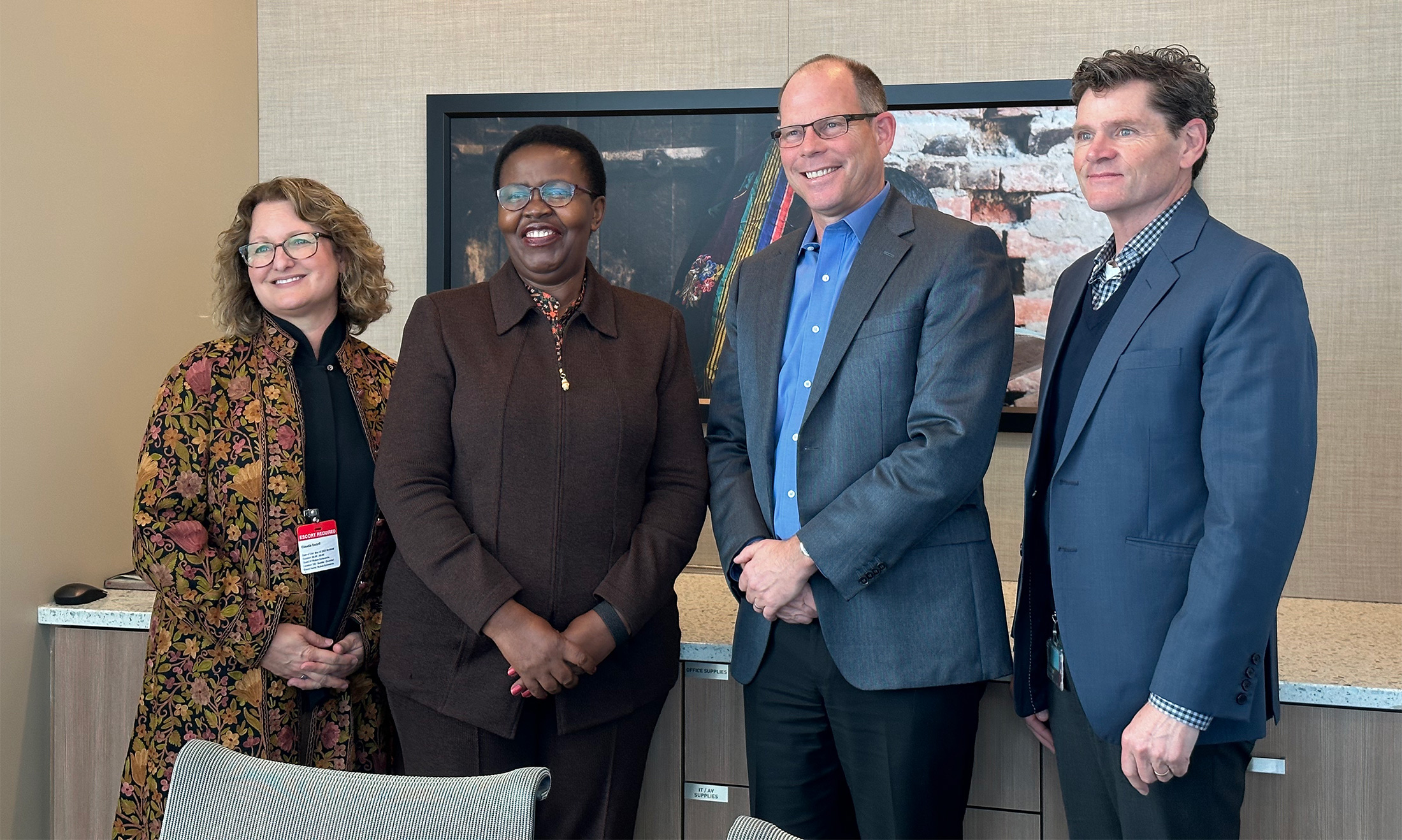 Warm greetings to the CGIAR community. 
As promised, this month I'm updating you on my engagements with important US-based stakeholders. I recorded the video version of this blog from the ILRI campus in Nairobi, Kenya. 
As you know, one of my key strategic priorities is to mobilize financial resources and this was a major focus of my time in the US, when I met with funders to share my vision and seek their feedback. 
My first stop was in Seattle to meet with the Bill and Melinda Gates Foundation team, a longstanding and valued partner to CGIAR that provides not only funding, but technical and advocacy support. I met with the senior leadership and teams focusing on Agriculture Development, Livestock and Crops. 
They see the One CGIAR as a key partner in the frontlines of the fight against poverty, against malnutrition, gender inequality and the growing challenges of climate change and biodiversity loss. The Foundation is keen to help CGIAR double its budget to achieve the USD 2 billion-dollar ambition. We have their leadership's total commitment to support our advocacy initiatives and we are honored to be identified by the Foundation's as one of their "breakthrough investments" this year. 
While at the Bill and Melinda Gates Foundation, we also met with the FCDO team whose visit coincided with ours.  
In Washington DC, I had constructive meetings with officials at the US State Department and at USAID, providing updates on initiatives, especially the Accelerated Innovation Delivery Initiative in Africa, which is led by CIMMYT in partnership with other CGIAR international centers, international NGOs and national governments. This Initiative is a good example of how partnerships can help One CGIAR reach the last mile. 
We also discussed the importance of integrating work on nutrition and climate in Africa as a shared priority. We clearly need to step up work on the forgotten crops – therein could lie our answers in the quest for nutrient-dense food and climate resilient crops. I'll be talking more about this in the near future, including soil health and fertility. 
It is always a joy for me when I visit to meet with One CGIAR staff and I had a great visit with IFPRI teams in DC. The staff were excited about the newly developed IFPRI strategy, which is fully aligned to One CGIAR. While at IFPRI we were also able to have a very productive meeting with the Crop Trust.  
From DC, I had the honor to present a keynote address in Texas at the Advances in Genome Biology and Technology-Ag conference. This is a new scientific conference focusing on the global impact of breakthrough innovations made possible through agricultural genomics. The conference brought together the world's leading genome researchers, technology innovators and other key stakeholders to redesign terrestrial and aquatic agriculture. I was very impressed by the strong representation of CGIAR speakers who were showcasing what we do best – our science. 
I take pleasure in speaking about our science, and showcasing Centers that are working together, examples from the field of One CGIAR in action. 
This month, a spotlight on the "integrated rice-fish systems", pioneered by AfricaRice, IRRI and WorldFish. There are so many benefits on this initiative – improved income and nutritional diversity for farmers who rear fish in their rice fields. There is resource efficiency as the fish both fertilize the rice and help control pests. This climate-smart innovation discourages deforestation and encourages sustainable land use, and positive work for people and planet. 
That wraps up this edition of my blog for this month. Next month I will update you on the outcome of my meetings in Kenya. 
Be well and see you soon.