ILRI and CGIAR appoint Professor Appolinaire Djikeng as Director General of ILRI and CGIAR Senior Director of Livestock-Based Systems
From
Published on

02.02.23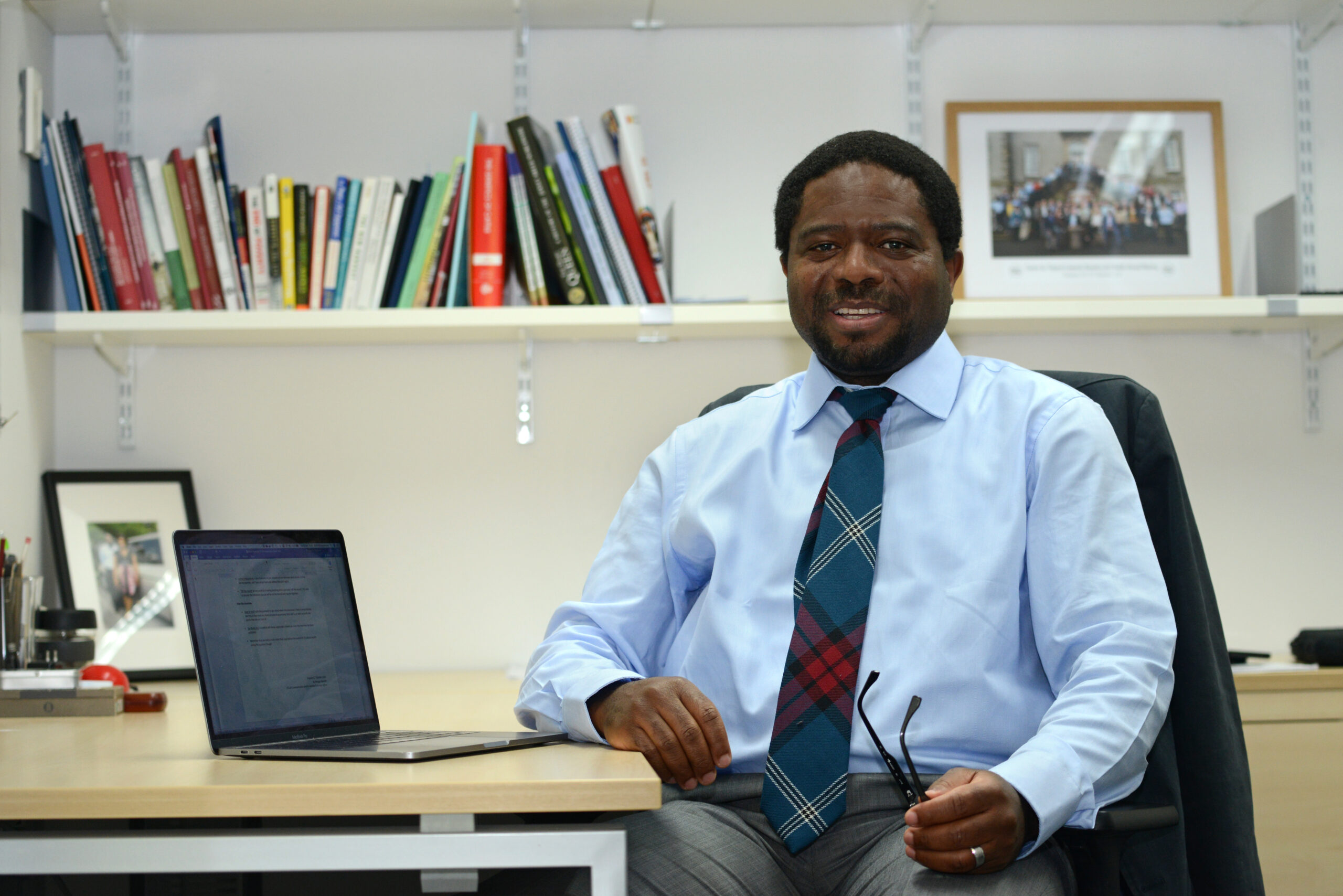 The International Livestock Research Institute (ILRI) Board of Trustees and CGIAR have appointed Professor Appolinaire Djikeng as Director General of ILRI and CGIAR Senior Director of Livestock-Based Systems.
Professor Djikeng is a globally-recognized expert in developing multi-disciplinary, multi-institutional, and global research and development programs focused on agricultural development, livestock development, and human health. He will take over the role from Dr Shirley Tarawali, who is currently interim Director General at ILRI. Dr Tarawali assumed the lead from Dr Jimmy Smith, who retired in December 2022 after 11 years of outstanding leadership.
Professor Djikeng said: ''I am deeply committed to the mission of ILRI and CGIAR. Livestock development is very close to me personally and it is a huge honour and privilege to take the helm of the world's leading livestock research and development organisation, focused on improving outcomes for farmers, addressing challenges related to our environment and the sustainable use of natural resources, and delivering solutions to our increasingly vulnerable food systems."
Professor Djikeng joins ILRI and CGIAR from the University of Edinburgh, where he is currently Professor and Chair of Tropical Agriculture and Sustainable Development, as well as the Director, Centre for Tropical Livestock Genetics and Health based at the Roslin Institute. He will retain his affiliation with the Roslin Institute of the University of Edinburgh to strengthen the partnership with ILRI and the CGIAR system. He previously worked with ILRI from 2009-2016 as Technology Manager and then Director of the Biosciences eastern and central Africa-ILRI Hub.
Professor Djikeng was born in Cameroon and is the first African to be appointed Director General of ILRI. He will assume the post on 3 April 2023.