From
Published on

20.11.20

Impact Area
Funders

Switzerland, United States of America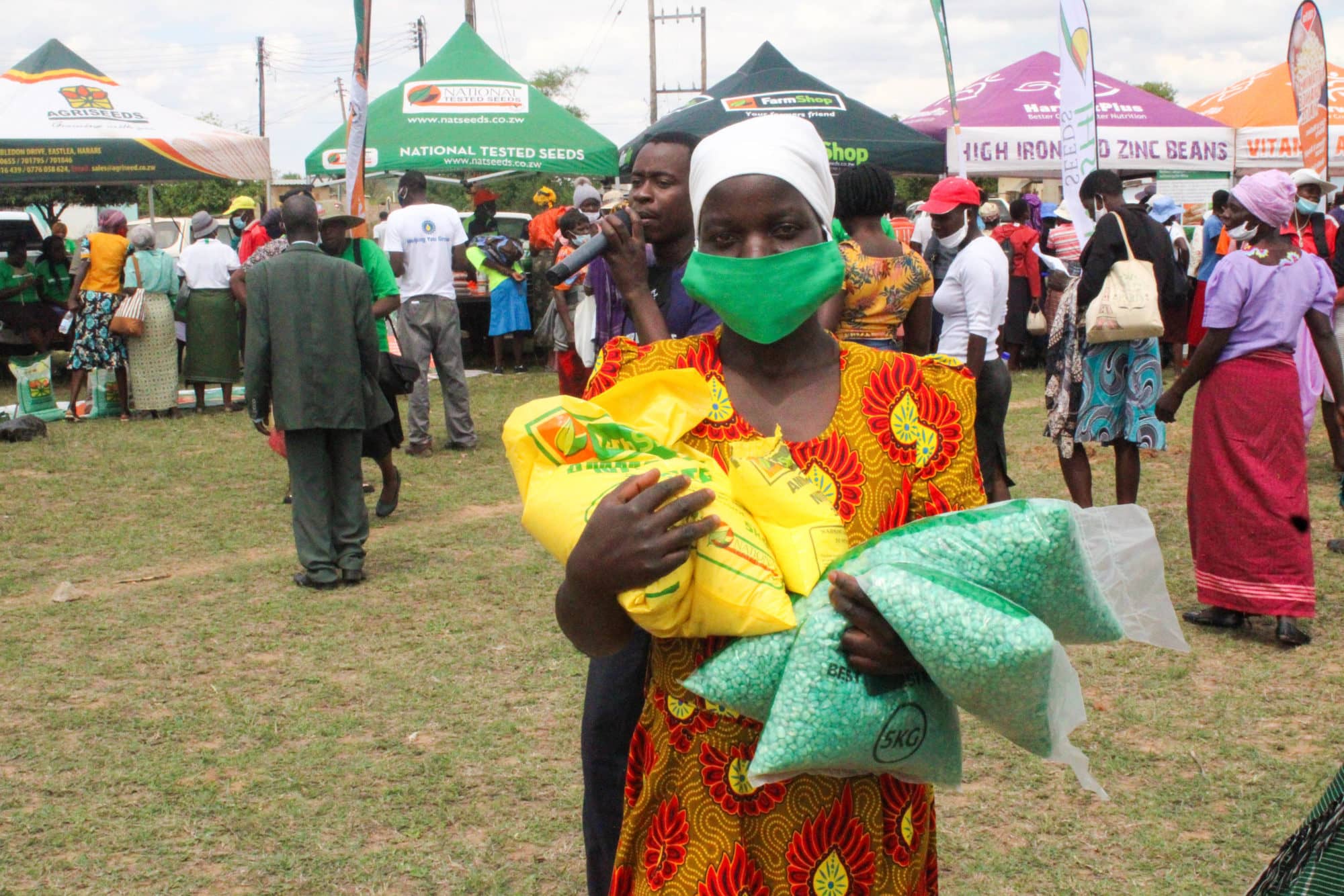 How do you create the largest market for stress-tolerant seed away from a major business center and attract over 1000 smallholder farmers in two days? Organize a seed fair to strengthen knowledge and information sharing.
The availability, access and use of climate-resilient seed by smallholder farmers in Zimbabwe is often hampered by transport costs, the distance between farming areas and viable seed markets, lack of public transport to business centers, and the inflated prices of seed and inputs by local agro-dealers. As a result, resource-poor farmers who cannot afford to purchase inputs resort to exchanging local seed retained or recycled from informal markets. This has devastating effects on farmers' productivity, food and nutrition security.
To overcome the challenges of seed access, CIMMYT partnered with eight seed companies — including Agriseeds, Mukushi and SeedCo — to host two seed fairs in October, targeting farmers in Wards 13 and 17. The intervention sought to address seed insecurity while reducing the knowledge gap on available stress tolerant seed varieties by smallholder farmers.
Groundwork preparations led by the Department of Agriculture and Extension Services (AGRITEX) mobilized farmers from the host wards as well as farmers from neighboring wards 15, 19 and 25. In light of the ongoing COVID-19 pandemic, regulations relating to social distancing, the use of masks and sanitization were adhered to throughout the events.