An Innovative messaging tool helps South India's groundnut farmers post impressive yields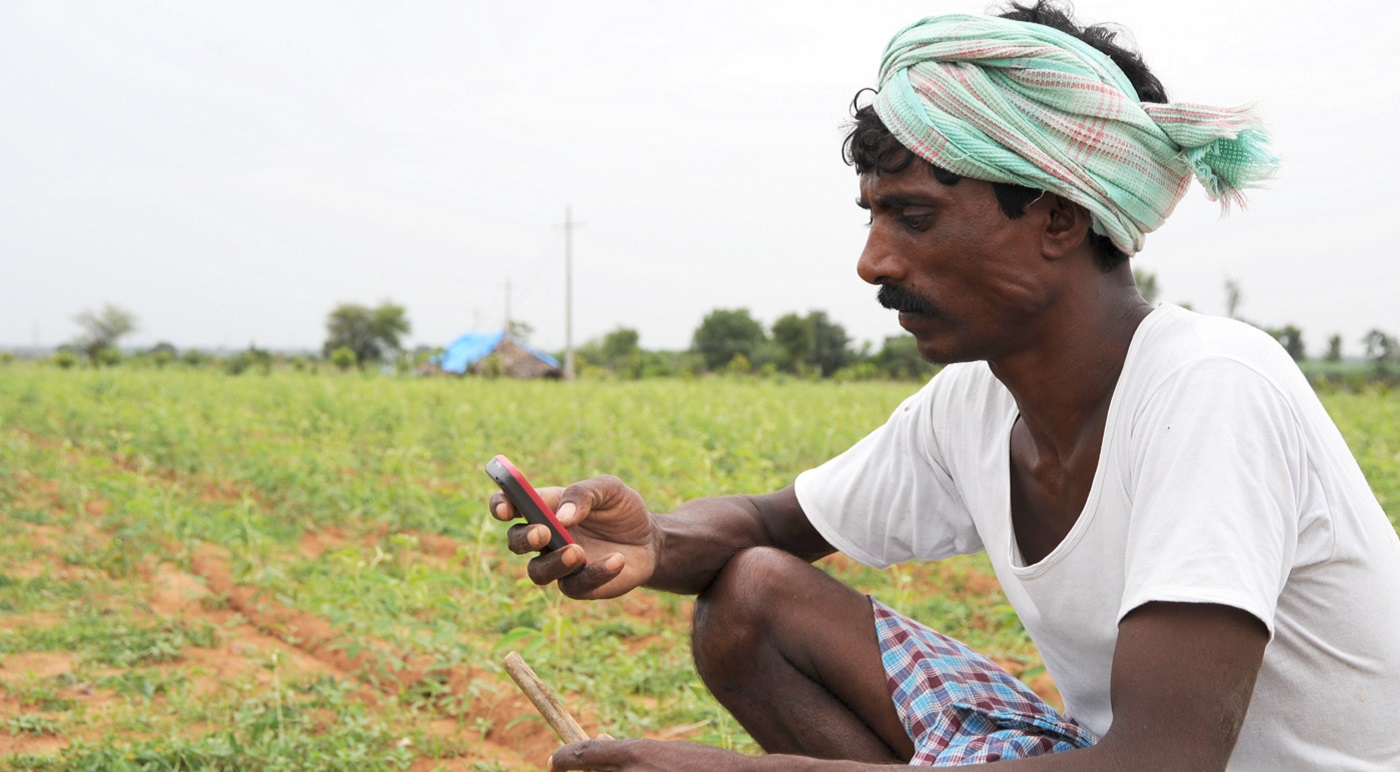 An advisory tool, scalable for any number of farmers, has shown immense potential in facilitating crucial agricultural decisions. A pilot project of the tool, with over 400 farmers across four villages during 2017 and 2018 in Andhra Pradesh, India, demonstrated increases in groundnut yields on average of 16% and up to 50%.
The Intelligent Agricultural Systems Advisory Tool (ISAT), developed by a collaboration of Microsoft, Indian Meteorological Department (IMD), Acharya NG Ranga Agricultural University (ANGRAU), and ICRISAT, provides concise farm advisories to farmers on their phones. These messages are generated following analysis of local and global historical climate data, current and forecasted weather conditions, crop systems and soil-related information. The tool employs a decision-tree approach to generate SMSes, which are then relayed to farmers registered for the service. By influencing planting decisions, the tool helped farmers increase yield.