Amid Climate Change, Biofortified Wheat Offers A Solution For Food Security in Pakistan
From

HarvestPlus

Published on

26.01.23

Impact Area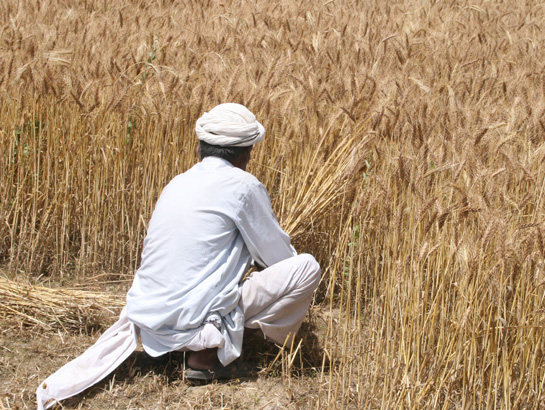 Authorities in Pakistan anticipate considerable climate-related decline in wheat production for the 2022-2023 season. And yet, food and agriculture experts are hopeful that production of zinc-enriched biofortified wheat will rapidly increase to approximately 5.4 million metric tonnes (MT) in the wheat cropping season of 2023, up from 3.5 MT in 2022.
Zinc wheat has the potential to help bring food security to Pakistan, as well as help overcome widespread and preventable zinc deficiency in the larger population.
"Pakistan is leading the way globally when it comes to scaling zinc wheat production," said Jenny Walton, HarvestPlus Head of Commercialization and Scaling, following a recent visit to Pakistan during which she inaugurated zinc wheat flour production at a chakki mill in Faisalabad. "Zinc wheat has commercial benefit for all supply chain players and results in a nutritious product that consumers need and want," she added.