AI-Driven Climate-Smart Beekeeping for Ethiopian and Uzbek Women
From
Published on

20.05.21

Impact Area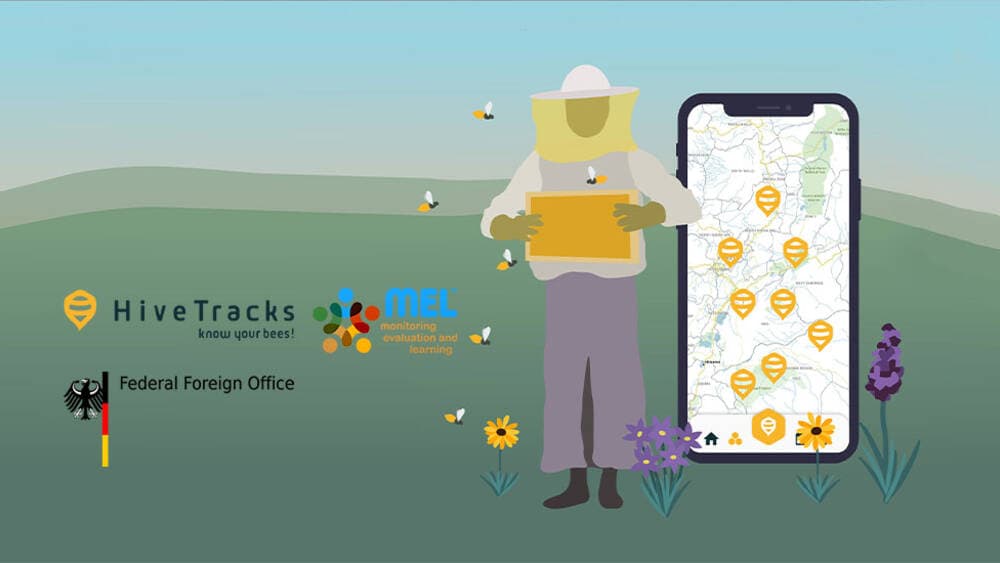 Beekeeping has long been a traditional pursuit in Uzbekistan and Ethiopia, where smallholders produce honey for sale and use in food and traditional drinks. As well as providing an ideal, low-capital, accessible, and business opportunity in urban and rural areas, bees also play a vital role in protecting farmstead biodiversity by pollinating crops and plants. 
Beyond its vital role in protecting biodiversity, beekeeping provides an ideal, low-capital, accessible, and empowering micro-entrepreneurship opportunity in urban and rural areas – and an important tool to support the resilience of these communities during the ongoing COVID-19 pandemic.
Yet honey production levels that have always been low due to a lack of available infrastructure are now further challenged by extreme, unpredictable weather events driven by intensifying climate change that increasingly impacts a once resilient honey trade. Meanwhile, the health of bees and pollinators is declining throughout the world due to inappropriate agricultural practices, and this alone poses a serious threat to global biodiversity and food security.
Pooled knowledge for better decisions
The urgent need to support beekeepers, especially Ethiopian and Uzbek women who have unequal access to resources, technology, education, job opportunities, and land rights, has been taken up by the German Federal Foreign Office. They support a new project launched by ICARDA's Monitoring, Evaluation, and Learning (MEL) Team and HiveTracks Inc., that aims to support biodiversity and enable improved hive management and better incomes among women.
MEL and HiveTracks are leveraging feedback from women beekeepers to customize and localize an artificial intelligence (AI) driven beekeeping companion app that aims to improve bee health and productivity while protecting biodiversity and empowering women.  Up-to-date information and advice are shared broadly to current app users who automatically contribute new data to the knowledge pool as they use the app to complete hive inspections.
————-
The German Federal Foreign Office (GFFO) has a history of supporting innovation in research for development projects, vital in today's climate change context. The GFFO considers climate and gender equality issues as a vital component of its foreign policy. In cooperation with other German governmental agencies and ministries, the GFFO climate fund has financed approximately 100 projects per year worldwide and supported several global dialogues on this critical issue.  
———–
Further Reading: