Agroecology can achieve breakthroughs in the agricultural sector worldwide
From

CGIAR Initiative on Agroecology

Published on

24.09.23

Impact Area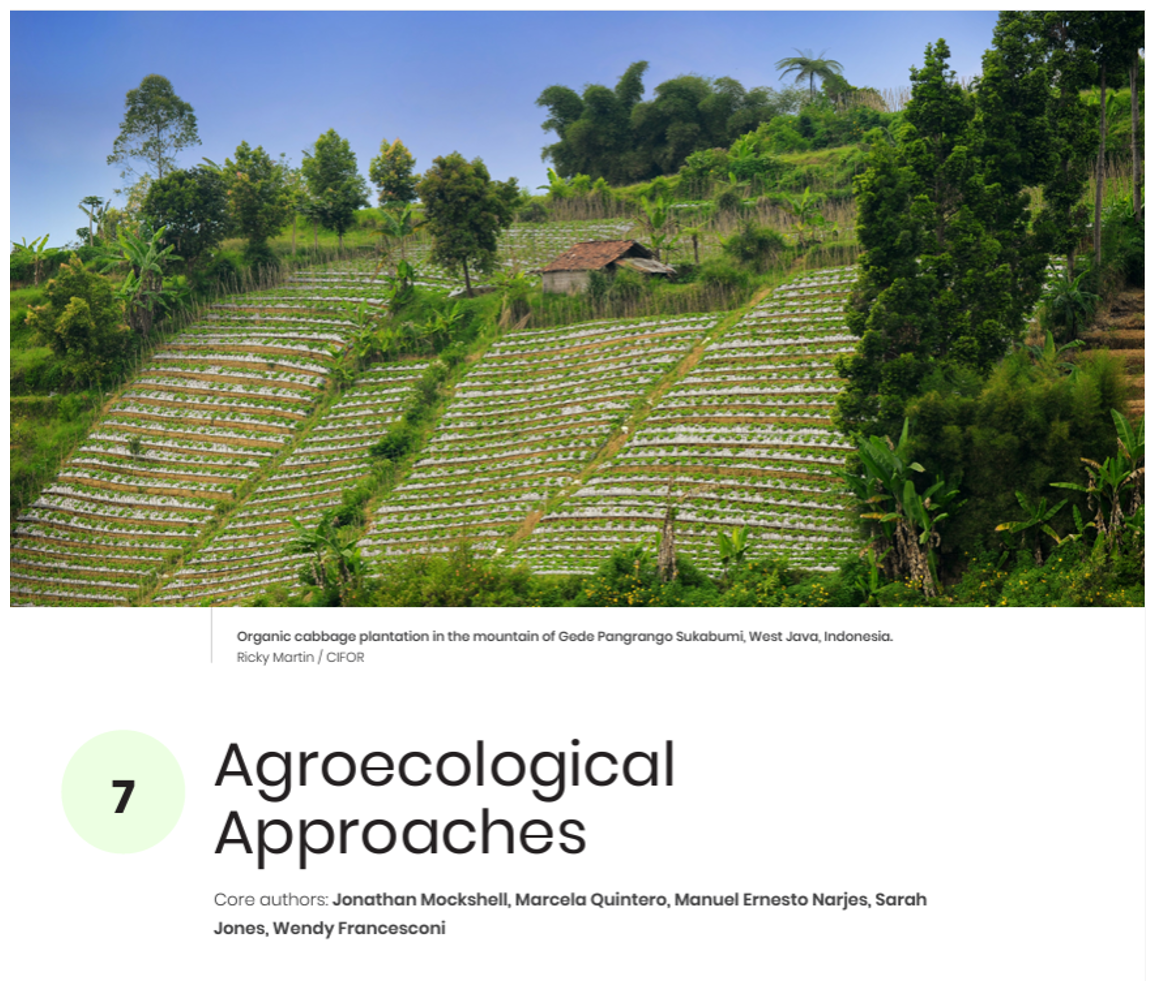 The new CGIAR report "Achieving Agricultural Breakthrough: A deep dive into seven technological areas", includes Agroecology as a pathway to achieve sustainable food systems.
The report complements the Breakthrough Agenda Report 2023, developed by the International Energy Agency (IEA) in collaboration with the International Renewable Energy Agency (IRENA) and the UN Climate Change High-Level Champions. Its agriculture chapter issues recommendations for international action and collaboration on seven technological areas and approaches, and it should be read alongside the new released CGIAR report, which provides the scientific basis for those recommendations.
Agroecology – and other sustainable approaches to agricultural production – is one of the seven technological areas and approaches identified to achieve breakthroughs in the agriculture sector. As a matter of fact, the authors address a menu of options for agroecological practices that are context specific and can be co-developed with local farmers and public and private sector actors, as well as real-life case studies such as the cocoa agroforestry in Peru.

Some of the take-away messages include:
Agroecology and other sustainable approaches provide a transition pathway to achieve sustainable food systems.

Leveraging agroecology approaches and enabling environment drivers offers a holistic set of principles.

Implementing agroecology principles contributes to adaptation and mitigation co-benefits and builds resilience to shocks.

Several barriers and knowledge gaps are limiting the potential to scale agroecology and other sustainable approaches.

Increase investments, strengthen knowledge networks, foster market linkages, and reform policies and institutional frameworks for agroecology transition.
The report summarizes a set of strategic critical actions that need to be accelerated for transitioning and transforming food systems: enhancing investments, strengthening knowledge networks, fostering market linkages and reforming policy and institutional frameworks for agroecological transition.
References:
Mukherji, A., C. Arndt, J. Arango, F. Flintan, J. Derera, W. Francesconi, S. Jones, A.M Loboguerrero, D. Merrey, J. Mockshell, M. Quintero, D. G. Mulat, C. Ringler, L. Ronchi, M.E.N. Sanchez, T. Sapkota, S. Thilsted (2023). Achieving agricultural breakthrough: A deep dive into seven technological areas, CGIAR, Montpellier, France 138 pp. https://hdl.handle.net/10568/131852
IEA, IRENA & UN Climate Change High-Level Champions (2023), Breakthrough Agenda Report 2023, IEA, Paris https://www.iea.org/reports/breakthrough-agenda-report-2023, License: CC BY 4.0