Agroecological management of fall armyworm: Africa, South Asia and South America
From
Published on

31.08.20

Impact Area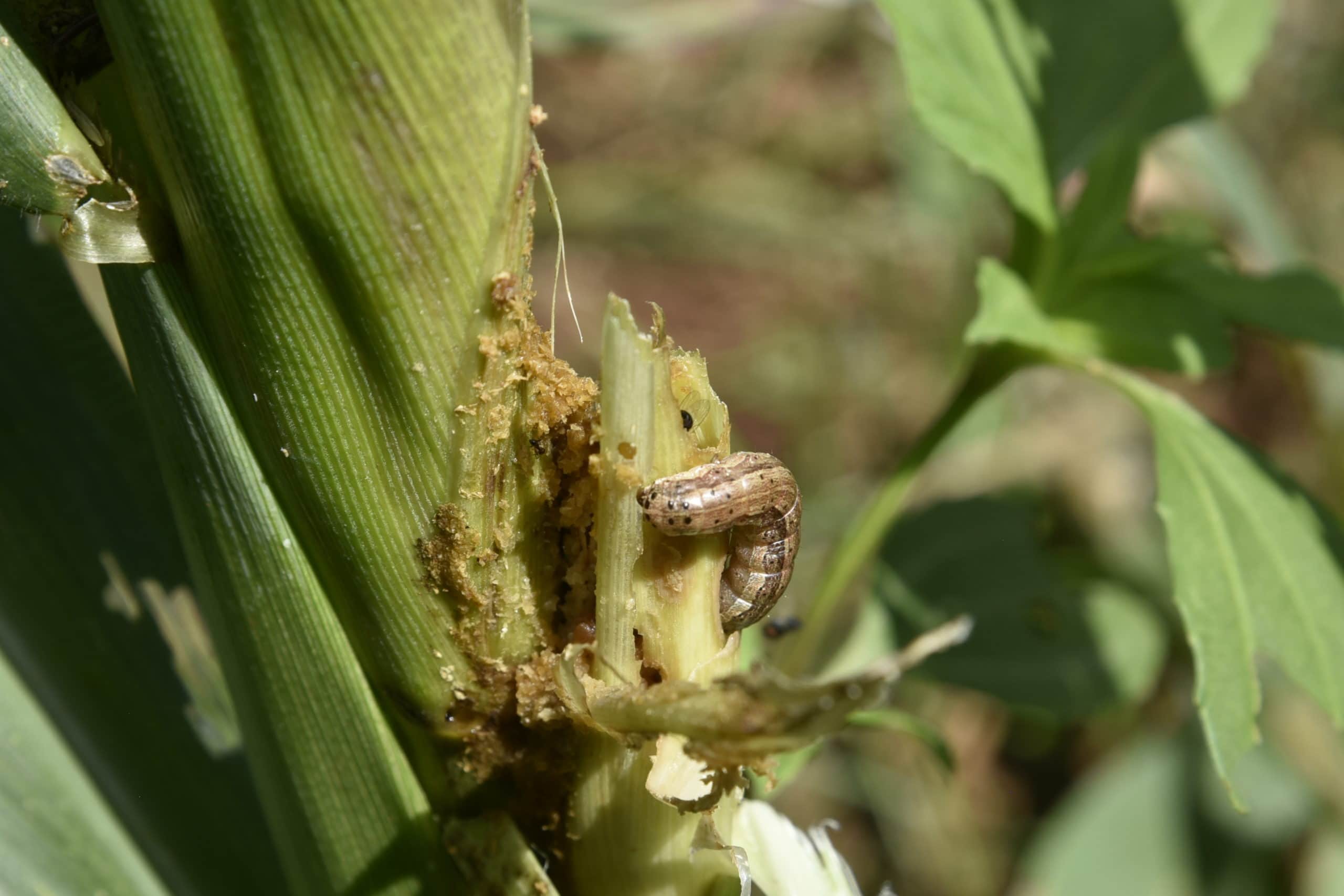 When fall armyworm first arrived on the African continent in 2016, the potential loss of crops was estimated to potentially cost farmers over USD 13 billion per year throughout Sub-Saharan Africa, threatening the livelihoods of millions.
Native to the Americas, fall armyworm has over the last few years rapidly spread across Africa, the Near East, Asia and the Pacific.
In response, the Food and Agriculture Organization of the United Nations (FAO) has called for urgent action to prevent the pest from devastating global food security and the livelihoods of hundreds of millions.
In November 2019, FAO launched a three-year program — Global Action for Fall Armyworm Control — to ensure a strong, coordinated approach at country, regional and global levels. The program aims to mobilize USD 500 million over 2020–22 to take radical, direct and coordinated measures to strengthen prevention and sustainable pest-control capacities globally.
On 16 July 2020, FAO hosted a webinar to share knowledge concerning the use of agroecological approaches to manage fall armyworm, highlighting experience from parts of Africa, South America and South Asia. Speakers included Rhett Harrison, landscape ecologist and conservation biologist with ICRAF; N. Bakhtavatsalam, director in charge of the National Bureau of Agricultural Insect Resources at the Indian Council of Agricultural Research in Bangalore, and Seirian Sumner, behaviour ecologist at University College London. The webinar was moderated by Buyung Hadi, integrated pest management officer with FAO.