Agrobiodiversity is key to achieving Land Degradation Neutrality targets and fighting climate change
From
Published on

12.05.22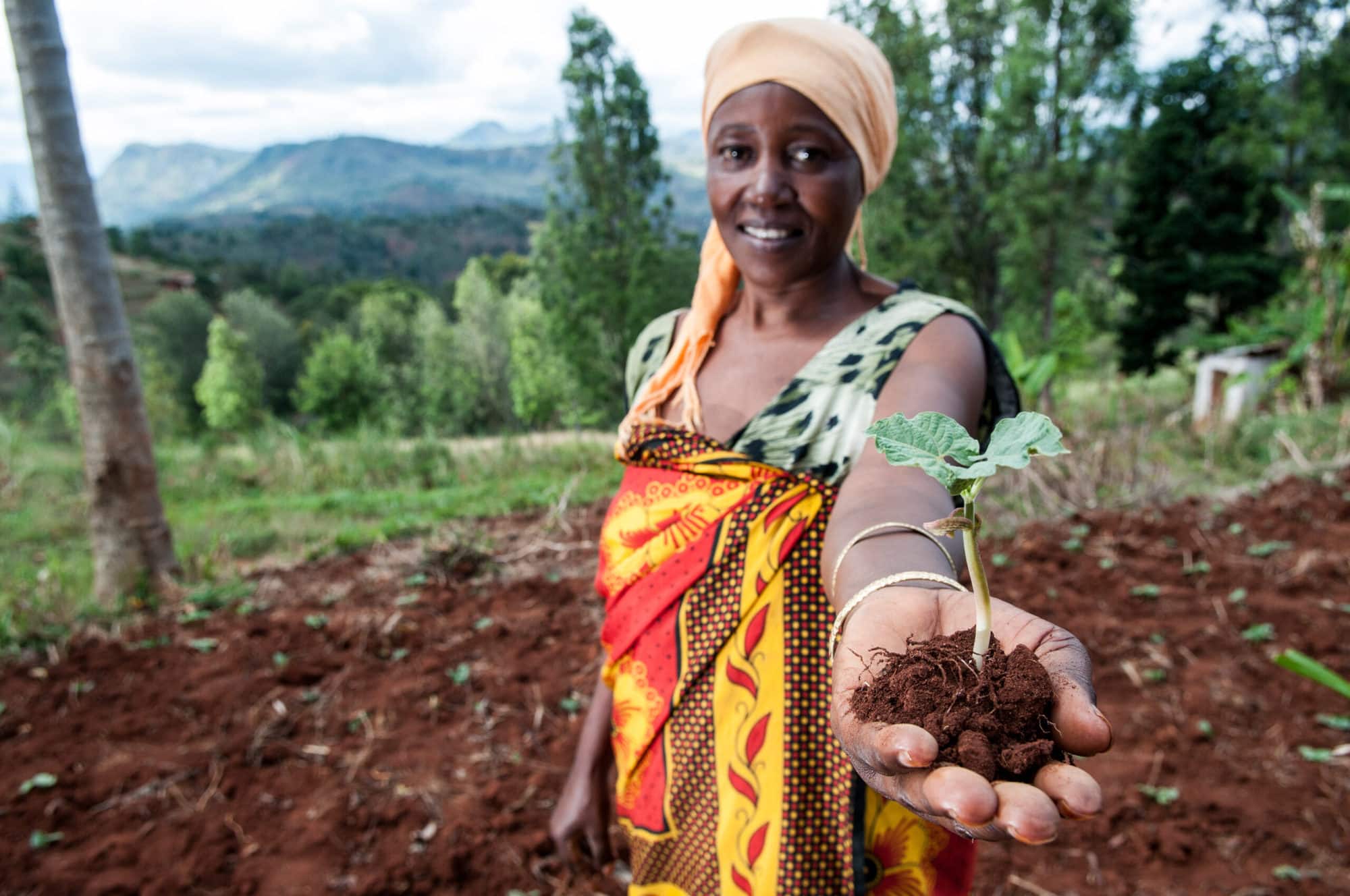 By Juan Lucas Restrepo, Global Director of Partnerships and Advocacy, CGIAR, and Director General of the Alliance of Bioversity International and the International Center for Tropical Agriculture (CIAT).
Land degradation is a global concern for food and nutrition security, biodiversity conservation and climate change adaptation and mitigation.  
Despite its importance to our sustenance and livelihoods, we are witnessing unprecedented loss of arable land at 30 to 35 times the historical rate. Unsustainable management practices and intensive agriculture are eroding soils, with heavy impact on the sustainability of food systems. Food production also drives deforestation, natural habitat convention into crop land and is responsible for up to 30% GHG emissions responsible for climate change.            
Today, about 25 percent of the world's soils are degraded and about 3.2 billion people are affected by land degradation, especially rural communities and smallholder farmers. With the world population set to increase by 35 percent in the next 30 years, we must urgently restore these degraded lands, to ensure long-term food production and meet Land Degradation Neutrality (LDN) targets that countries have set as part of the United Nations Convention to Combat Desertification (UNCCD).       
The good news is that a different, more sustainable, and regenerative food system is possible. By adopting nature-positive food production practices, such as growing and conserving  more agrobiodiversity, agriculture can shift from being the primary cause of degradation to becoming the catalyst for land restoration and soil rehabilitation, for people, nature and climate. In the district of Lushoto, in Tanzania, farmers and scientists are working to grow Brachiaria, a leafy, perennial forage grass originated in that part of the world, that that increase soil carbon and nourish our lands. This plant has a unique capacity: by releasing a secondary compound into the soil through its deep roots, it can suppress nitrification, the process responsible for nitrous oxide emissions, a greenhouse gas 300 times stronger than CO2. 
Compared to other varieties, long-roots plants such as certain Brachiaria varieties also help store carbon in deeper soil layers, up to 2-3 meters underground. While carbon stores in shallow soil layers is more susceptible to return to the atmosphere through soil respiration, carbon deposited deeper by long-rooted plants has a higher chance to be stored for much longer. This significantly increases soil organic carbon stocks, helping to restore agricultural land, keep our soils healthy and reduce carbon footprint per kilogram of meat produced, to the point where it could be negative. Great progress in terms of carbon balance in pasture fed livestock systems is being made in Colombian savannahs around the Orinoco basin, with materials that originated in Kenya and Tanzania and now are being used in the African savannahs where they were collected decades ago by CGIAR scientists, enhancing production, building carbon stocks and improving soil health. This is just one example of how using agrobiodiversity on farm can help to nourish our soils, restore our land and reduce GHG emissions.
Today, 75% of our calories come from only 12 plants and 5 animals.  This is not only concerning from the standpoint of the restricted choices we have to sustain our health, but also imposes severe threats to the health of our planet since ecosystems are being converted to produce a small variety of foods.  The wealth and diversity of plants, animals, and micro-organisms that make up our agri-food systems – supports long-term productivity and resilience by keeping our soils healthy. Healthy soils provide essential ecosystem services such as carbon cycling and nutrient cycling, which determine long-term productivity, crop health, and climate resilience. Farmers can adopt strategies and practices like reduced tillage systems and crop rotation, to increase soil diversity and ecosystem service provision, and including hedgerows, cover crops, riparian buffers, and intercropping, to control soil erosion, improving soil nutrient cycles and increasing water quality.  Healthy people also depend on healthy soils so that we can expand our food choices by relying on more food options. 
The LDN targets are a unique opportunity to leverage the potential of agrobiodiversity for land restoration and climate action.
Integrating agrobiodiversity and sustainable agricultural practices into LDN national action plans is essential to restore land and avoid further degradation. Land degradation has already reduced the productivity of nearly one-quarter of the global land surface, affecting the well-being of about 3.2 billion people and costing about 10% of annual global gross domestic product in lost ecosystem services.iv Drought and desertification are also on the rise each year, amounting to the loss of 12 million hectares, affecting food security and nutrition, especially in the poorest parts of the world. Against this backdrop, restoration is even more urgent, given the financial, health and political crises putting our food systems under unprecedented stress.v  
The use of agrobiodiversity must be strengthened to help deliver progress on the 2030 Agenda for Sustainable Development. How? First, we need more investments to increase the uptake of agrobiodiverse practices and to study the thousands of species, breeds, strains, and varieties that remain largely overlooked by agricultural research and development efforts. Funding should also encourage participatory research methods, where scientists, farmers, and Indigenous Peoples work side by side. Second, we need to create incentives and demand for diversified production, for example through public procurement programs, subsidies, and promotional campaigns. Finally, we need to increase access to and exchange of quality seed and planting material through resilient and efficient systems that meet farmers' needs, while building capacity in using sustainable management practices. Altogether, the above is a promising pathway to help diversify our diets sustainably. 
The UNCCD COP15, taking place in Cote D'Ivoire, in these days presents a unique opportunity to drive forward these actions. In the recent Global Land Outlook, UNCCD highlighted the primary importance of transforming food systems if we are to restore land – and with it meet climate and nature goals. Ultimately, achieving the 2030 Sustainability Agenda depends on building resilient and sustainable food systems that provide everyone with enough healthy and nutritious food within planetary boundaries. Agrobiodiversity is a core part of that, and decision-makers must seize the opportunity and act with ambition.