Agriculture PS identifies priority collaboration areas with IITA to improve Tanzanian agriculture
From
Published on

16.03.21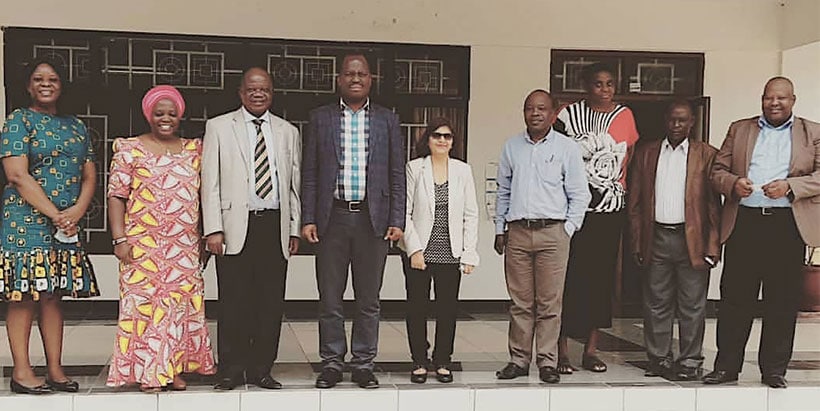 The Permanent Secretary in the Ministry of Agriculture, Mr Gerald Kusaya, has said the Government of Tanzania is keen to strengthen collaboration with IITA in its ongoing efforts to develop the country's agriculture sector.
Kusaya was speaking to a delegation from IITA that had paid him a courtesy visit on 22 February at his offices at the Ministry of Agriculture headquarters in Dodoma city to introduce the new Director for Eastern Africa, Dr Leena Tripathi.
The PS identified soil, improving farmers' knowledge on good agriculture practices, and combatting aflatoxin as some of the priority areas needing IITA support.
He noted that the government's emphasis was on the commercialization of agriculture to increase farmers' income, and therefore, IITA was needed to continue supporting efforts to train farmers and extension officers on improved agricultural practices to increase productivity and quality of crops.
"We want Tanzanian billionaires from the agriculture sector, and to achieve this, we must increase investment in the sector so that our farmers can become commercial farmers and make use of existing technologies to increase production, diagnose and control pests and diseases, and communicate with the market on time," said Kusaya.
The PS also requested the Institute to cooperate and support the Government's plan to assess the soils in each ward so that farmers can know their soil type and the appropriate fertilizers needed.
"One challenge many farmers face in productivity is lack of knowledge on the characteristics of their soils; the government has plans to distribute soil testing kits to extension officers so that they can advise farmers accordingly. However, given the high number of councils in the country, IITA can assist the government in acquiring more equipment," the PS said.