Agri-food System Transformation and Policy and Investment Prioritization in Odisha
From

CGIAR Initiative on National Policies and Strategies

Published on

03.08.23

Impact Area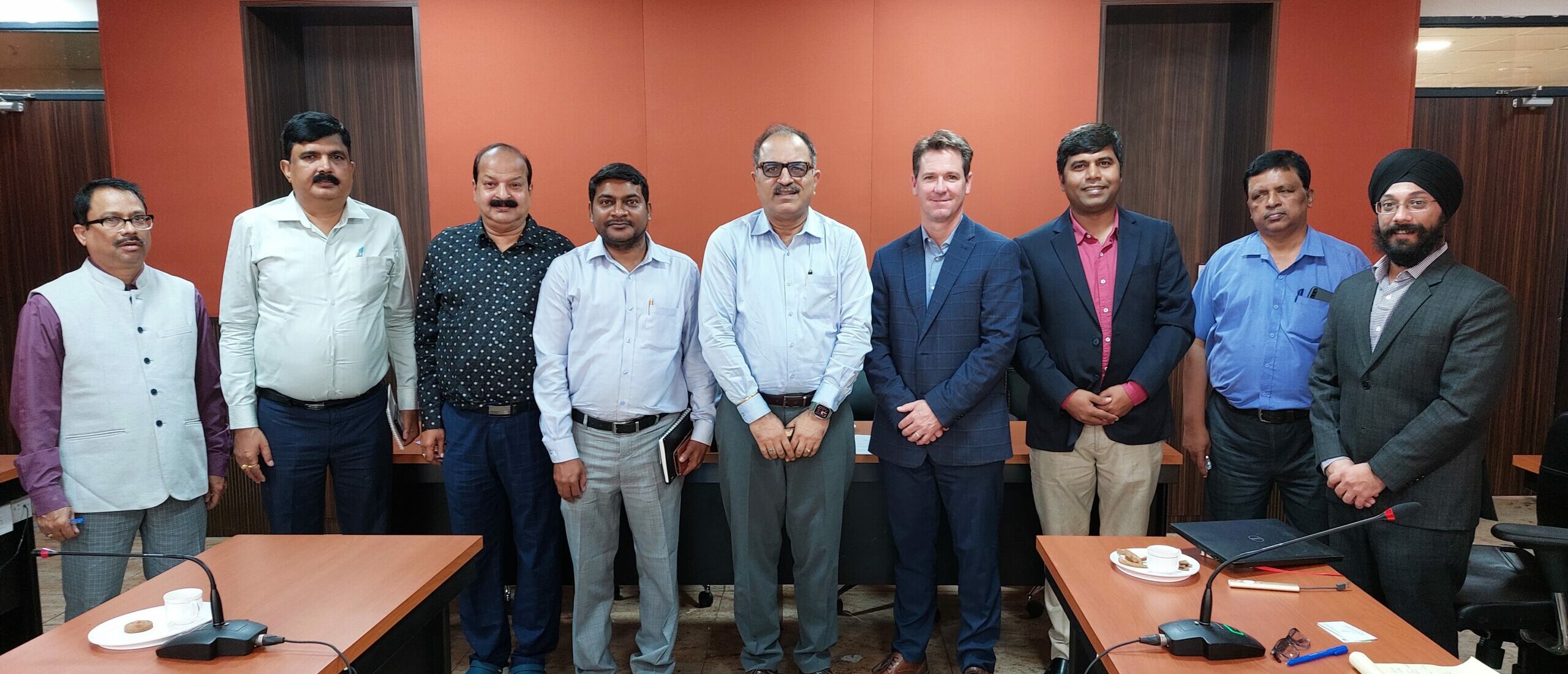 IFPRI researchers Dr. Karl Pauw, Senior Research Fellow, and Dr. Barun Deb Pal, Research Coordinator, met up with officials from the Government of Odisha on 21st November 2022 at Krushi Bhawan to discuss the 2023 work plan for Odisha state under CGIAR Initiative on National Policies and Strategies (NPS) activity. The meeting was chaired by Sri S.K. Chadha, IFS, Special Secretary to Government, Department of Agriculture & Farmers' Empowerment, Odisha. The discussion was to take forward the activities post IFPRI's MoU with Govt of Odisha in May 2022.
Karl and Barun discussed the Social Accounting Matrices (SAMs) – an analytical tool for economy-wide analysis of structural differences and formulating more appropriate policies and Computable General Equilibrium (CGE) models that can help policymakers with complex policy questions on how growth contributes to development, which value chains to promote, and what investments can unlock the potential of the state. They also discussed IFPRI's Rural Investment and Policy Analysis (RIAPA) model that tracks how policies, investments and climate risks affect sectors, workers & populations, and policy prioritisation in the state.
Special Secretary to Govt. of Odisha briefed the IFPRI team on the steps taken by the govt to make Odisha a food surplus state, aggregation of agricultural produce at the farm level through farmer collectives, digital platforms for agricultural e-commerce, promotion of millets, and such. The director of Horticulture briefed the department's initiative across the state. The team also met Dr Arvind Kumar Padhee, IAS, Principal Secretary, Department of Agriculture, GoO and shared future work plans. As an outcome of that meeting, a ToR between IFPRI and Odisha University of Agriculture and Technology (OUAT) was signed in July 2023.
---
This work is part of the CGIAR Initiative on National Policies and Strategies (NPS). CGIAR launched NPS with national and international partners to build policy coherence, respond to policy demands and crises, and integrate policy tools at national and subnational levels in countries in Africa, Asia, and Latin America. CGIAR centers participating in NPS are The Alliance of Bioversity International and the International Center for Tropical Agriculture (Alliance Bioversity-CIAT), International Food Policy Research Institute (IFPRI), International Livestock Research Institute (ILRI), International Water Management Institute (IWMI), International Potato Center (CIP), International Institute of Tropical Agriculture (IITA), and WorldFish. We would like to thank all funders who supported this research through their contributions to the CGIAR Trust Fund.