AGRA Board chair, former Ethiopia PM, and Tanzania President tour IITA-Tanzania
From
Published on

19.07.21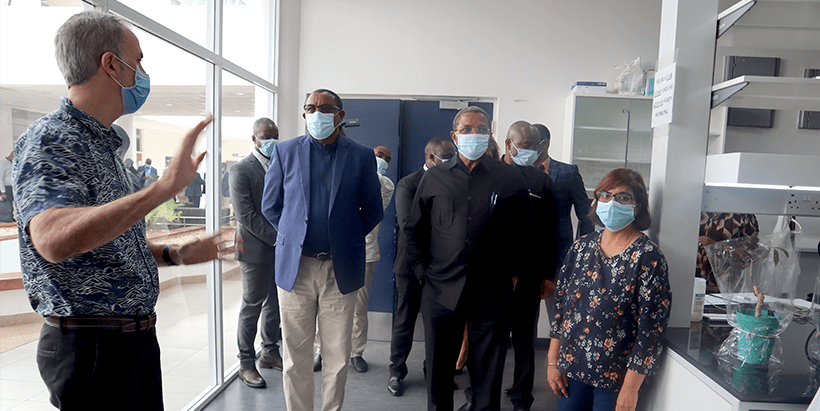 IITA-Tanzania recently hosted the Board Chair of the Alliance for a Green Revolution in Africa (AGRA), former Ethiopian Prime Minister H.E. Hailemariam Desalegn, and the former Tanzania President H.E. Jakaya Kikwete, who is also an AGRA  board member and senior staff of the organization. H.E. Desalegn was in the country to familiarize himself with AGRA's work in Tanzania and meet their partners, such as IITA.
The Director of IITA-Eastern Africa hub, Leena Tripathi, received the delegation. In a brief meeting, she shared IITA's work in Tanzania and Eastern Africa, including projects in collaboration with AGRA
H.E. Desalegn thanked IITA for hosting AGRA in Tanzania and noted the need to increase collaboration between the two organizations and with the One CGIAR. He also highlighted the importance of advances in science to find solutions to the continent's challenges, especially in gene editing. He emphasized the importance of scientists being at the forefront of communicating the technology and its potential in breeding to the public and not politicians.