Africa's Animal Genetic Resources – The Wealth Within
From
Published on

12.06.19

Impact Area
Funders

Korea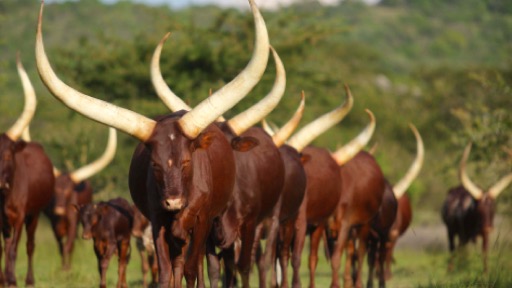 Today, more than a hundred key partners in African livestock development, including African ministers, senior policymakers and other dignitaries, have gathered in Nairobi, Kenya, to launch new and notable products that improve our understanding of the incalculable value held in Africa's indigenous animal genetic resources, many of which are threatened by extinction and must be protected.
For thousands of years, natural selection and humans have generated numerous genetically diverse breeds of domesticated farm animal stock, native animals that are contributing significantly to the livelihoods of millions of Africans today. Africa's indigenous livestock are particularly hardy, having evolved adaptations to the continent's diverse climatic conditions and environmental pressures. In spite of their wealth of desirable genetic traits, however, some of Africa's iconic and lesser-known livestock are disappearing at an alarming rate.
African policymakers are increasingly aware that they must better understand and safeguard the diversity of their continent's unique animal resources. Several causes have contributed to the losses of these genetic resources, some of which include the lack of supportive policies and legislation, and inadequate measures to ensure the conservation of these resources. A dearth of accurate and up-to-date information on African animal genetic resources has hitherto made it difficult to plan the conservation of these resources.
Her Excellency Ambassador Madame Josefa Sacko, AU Commissioner for Rural Economy and Agriculture in the presence of Honorable Mwangi Kiunjuri, Cabinet Secretary, Ministry of Agriculture, Livestock, Fisheries and Irrigation, launched four of Africa's Animal Genetic Resource products.
(1) In 2014, the Genetic Project Steering Committee endorsed the need for Africa to develop its own State of Farm Animal Genetic Resources in Africa and the first report has been developed. The African Union-Interafrican Bureau for Animal Resources (AU-IBAR), in collaboration with member states, regional economic communities and other key stakeholders, has developed vital data and information to enable member states to make informed decisions about the interventions necessary to conserve, sustainable utilization and manage their animal genetic resources.
(2) The International Livestock Research Institute (ILRI), a key implementing partner of the Genetics Project, has led the development of an informative and beautifully illustrated volume titled The Story of Cattle in Africa: Why Diversity Matters. This book, which showcases selected cattle breeds across Africa, aims to capture the rich diversity of Africa's cattle breeds and the stories of their human keepers. This publication aims to inspire policy and other decision-makers to invest in conserving Africa's rich livestock biodiversity.
(3) With the support of an appointed Animal Genetic Resources Taxonomy Advisory Group, members of the Genetics Project have developed a tool for Africa called Animal Genetic Resources for Characterization, Inventory and Monitoring. This is Africa's first comprehensive (and paperless) data capture tool to provide a platform for collecting robust data across African member states on indigenous animal genetic resources. The use of this tool should contribute greatly to future evidence-based policy formulation and effective conservation strategies.
(4) The fourth and final product of this launch is a software tool known as Animal Resources Information System. Given the important and varied roles that animal resources play in Africa's economy, the lack of data on these resources leads to poor assessment of capacities and inadequate responses to animal health challenges and economic impacts. This new software will support better policy and decision-making by enhancing the information and knowledge management capacity of AU-IBAR, regional economic communities and AU member states. The software will play a central role in the proper planning of interventions in animal health, animal production, fisheries and aquaculture, marketing and trade.
Read more about the cattle book