African yam bean: Towards developing adaptive crop varieties
From
Published on

06.03.23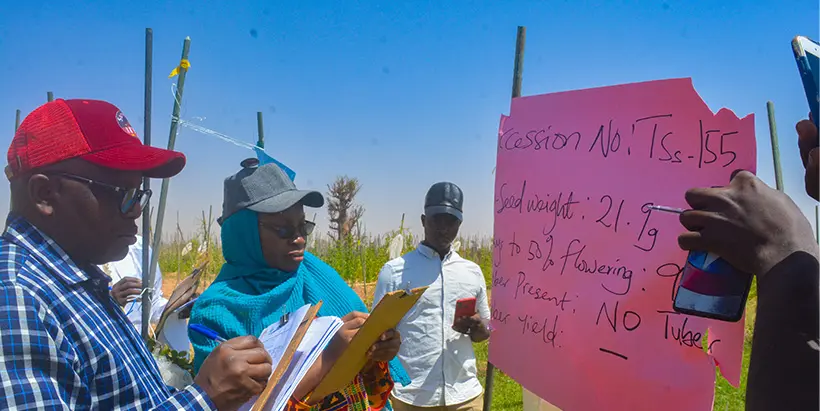 To ensure food security globally, CGIAR-IITA, through its African yam bean project at Genetic Resource Center (GRC), has carried out a participatory landrace selection of African yam bean (AYB) at an event in Kano, Nigeria, on 13-14 February.
A similar selection exercise was also done in December 2021 on IITA experimental fields in Ibadan and Ikenne stations. The objective is to identify and select preferred accessions by farmers and researchers, which would then be improved to suit the agroecological zones.
In his opening remarks, GRC Postdoctoral Fellow Olaniyi Oyatomi highlighted the importance of the exercise. "To battle hunger and ensure food security, there is a need to explore more food crops that are climate resilient and available for consumption," he said. He also expressed that the assessment would enable farmers and assessors from the universities, National Agricultural Research Institutes, and agricultural extension agents to analyze and develop a minimum of five accessions based on preferred traits and characteristics identified.