Africa needs empowered youth to keep pace with its population explosion—Youth champions
From
Published on

15.04.21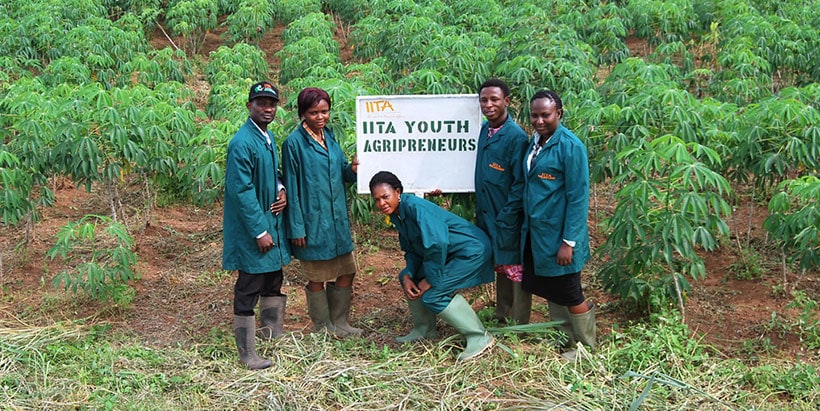 With Africa's population predicted to double by 2050, creating challenges such as high unemployment rates, low income, food insecurity, and persistent poverty, there needs to be a systemic change targeting the continent's youth, who will make up about 60% of the overall population. IITA Director General Nteranya Sanginga highlighted some of the required systemic changes in a joint IPS News Agency op-ed with Young Africa Works Executive Manager Aline Mugisho and Governor Seyi Makinde of Oyo State, Nigeria.
"The youth, despite representing the majority of the population, still feel marginalized from the economic mainstream," reads the op-ed. The authors note that market demands and limited opportunities suffocate youth expectations.
They recommend a system-wide change that is youth-friendly at all levels, potentially creating a niche market catering for graduates, early-career takers, and to some extent, non-school educated youth that remain vulnerable to political manipulation. Realizing a sustainable development agenda can only succeed if youth are mobilized, incentivized, energized, and equipped for transformation.
In a 2015 paper on the status of youth in agriculture in sub-Saharan Africa, David Sarfo Ameyaw and Eugenie Maiga note that rapid economic growth over the past 15 years has not been "pro-poor", occurring primarily in sectors generating relatively few employment opportunities for youth.