Advocating for livestock, say its supporters, requires stronger narratives as well as robust evidence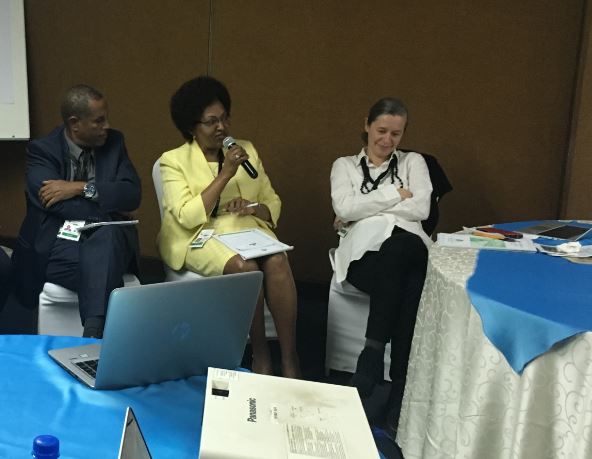 Mary Nzomo, the chair of Kenya's Agriculture County Executive Committee Members Caucus, holding the microphone, flanked by Zena Habtewold Biru and Isabelle Baltenweck. (Photo credit: David Aronson/ILRI).
The International Livestock Research Institute (ILRI) and African Union Commission sponsored a breakout session at the 15th annual Comprehensive Africa Agriculture Development Programme (CAADP) Partnership Platform Meeting held 13 June 2019 in Nairobi, Kenya. The session, moderated by ILRI's Muthoni Njiru, focused on how investing in livestock can accelerate Africa's economic transformation. CAADP is Africa's policy framework for agricultural transformation, wealth creation, food security and economic growth, one of the premiere vehicles on the continent for developing and coordinating agricultural policies. . . .