Advances in breeding operations can help deliver vital varieties to smallholder farmers
From
Published on

03.06.21

Impact Area
Funders

Australia, Bill and Melinda Gates Foundation, Germany, United Kingdom, United States of America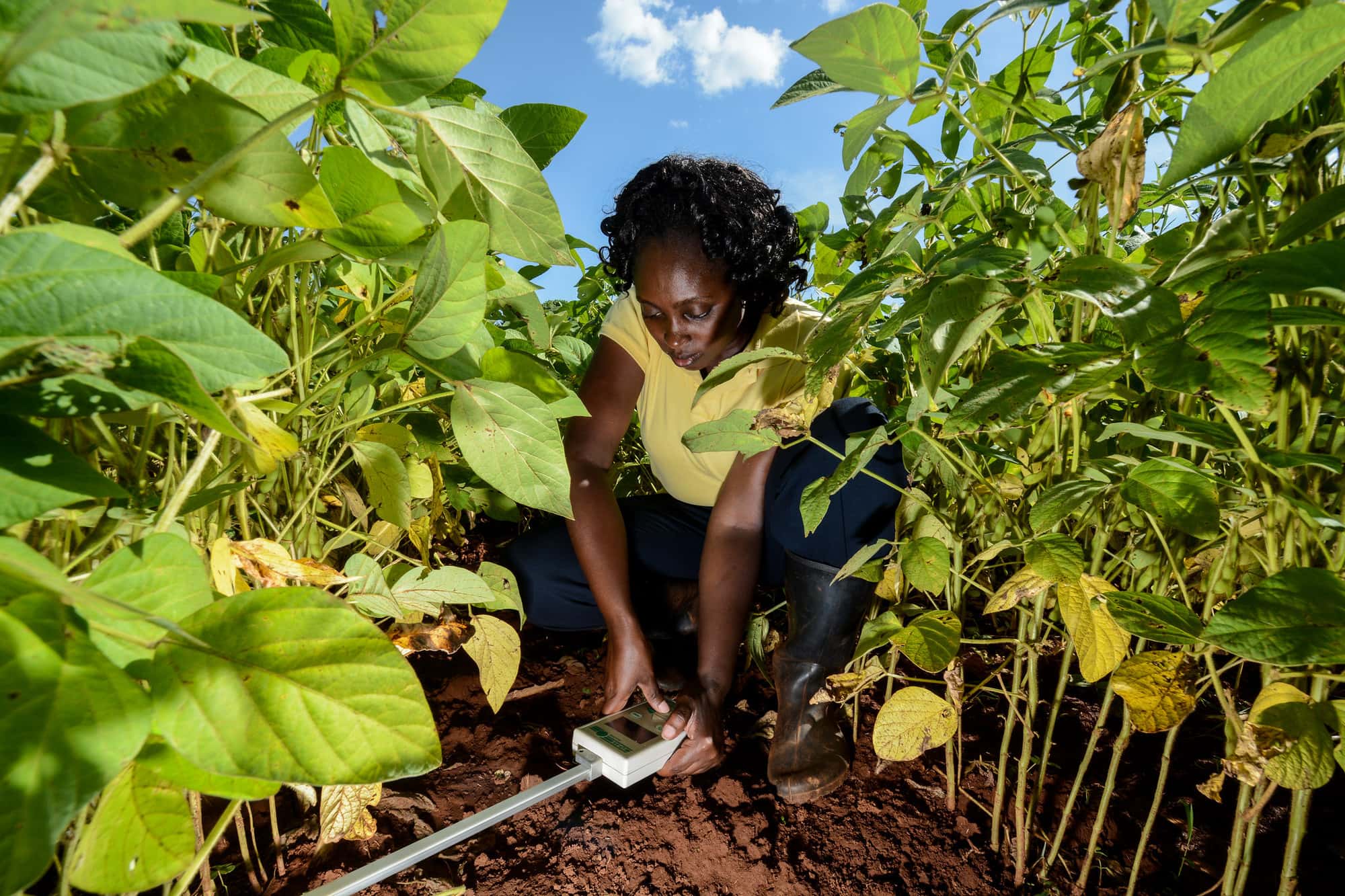 Public breeding operations teams serving lower income countries need to upgrade their skills and tools, optimize their programs, and deliver better varieties, faster. CGIAR's new Breeding Operations Network for Development (BOND) is ready to make the connections.
Food demand is expected to double by 2050 in low-income countries. Meanwhile new climate realities are threatening output. This means smallholder farmers in these regions — those often suffering from lack of resources and production challenges — will need to increase their yields faster than the demand for their products.
Of course, there is no one solution. Many things need to be in place: access to market mechanisms, financial instruments, and access to various agronomic services and inputs. And critical to this is new crop varieties with the capacity to deliver higher yields adapted to new climate conditions.
Breeding programs will need to deliver new varieties timed to the rhythm of food demand as these regions grow. This means existing programs must improve their current capacity to deliver. The fundamental cornerstone for any breeding program is the quality of their fields — there is no successful breeding program without good data, and there is no good data without good field operations.