Adding value to smallholder farming in Malawi
From
Published on

03.08.20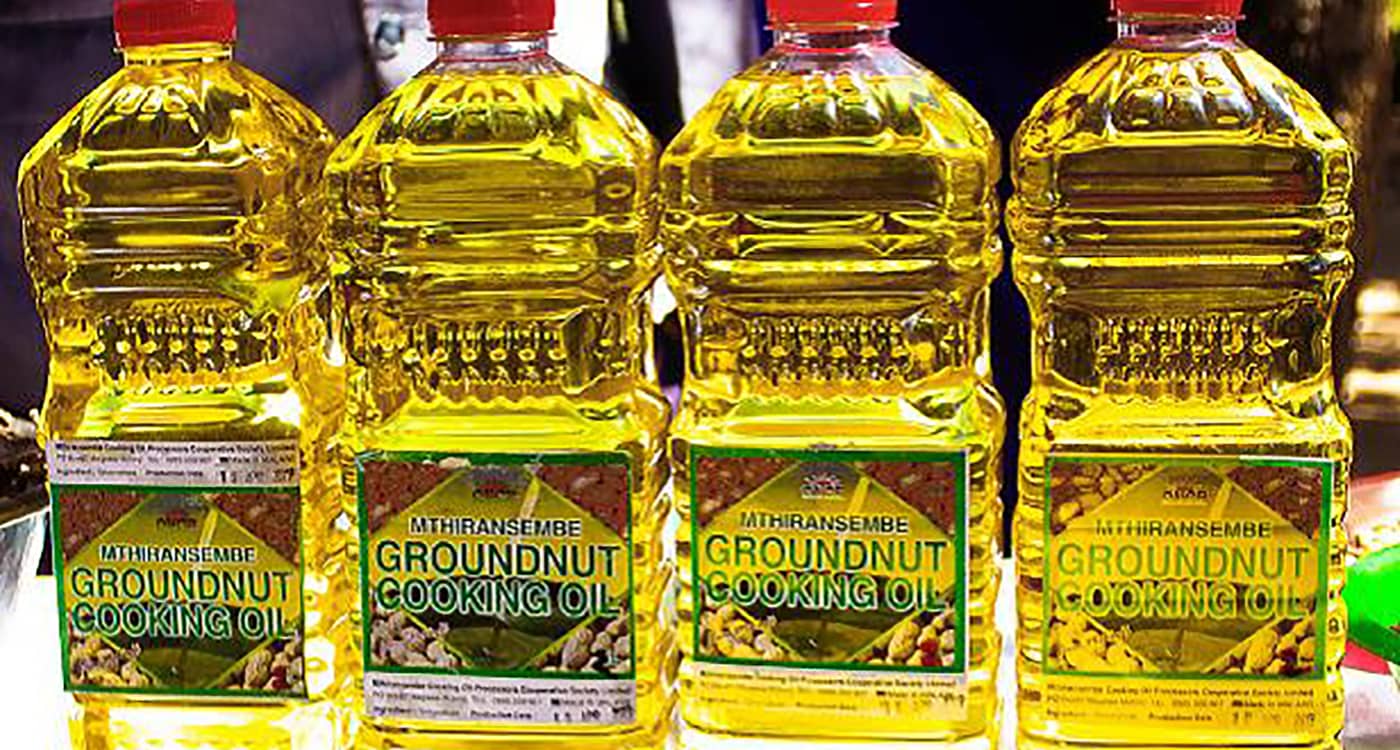 Photo: Cooking oil produced and packaged by Mthirasembe farmers cooperative Photo: MSIDP
Smallholder farmers in Malawi, with support from a seed development project and government initiatives, have successfully set up a groundnut oil producing enterprise, thereby boosting incomes and opening up market opportunities. They formed a cooperative of 118 members and are producing, on average, 6,000 liters of cooking oil, translating to MK 7,200,000 (US$ 9,600) in sales per month. Almost 2,000 farmers have been linked to markets so far via this project.
Factors such as lack of access to structured markets have historically locked out smallholder farmers in Malawi from participating in its rewarding market economy. However, the enterprising members of Mthiransembe Oil-producing Cooperative in Mchinji district, Central Malawi, have proven that smallholder farmers are quite capable of finding solutions to their development challenges.
The 118-member group (58 women and 60 men), established in 2016, is one of the farmer cooperatives that the Malawi Seed Industry Development Project (MSIDP), through the Legume Development Trust (LDT) of the African Institute of Corporate Citizenship, has provided technical support to, including training and market linkages. LDT trained the group in oil processing and marketing, and later linked them to 'One Village One Product' – a government program that equipped the cooperative with oil processing machinery.
Read more on how this initiative has developed: http://gldc.cgiar.org/adding-value-to-smallholder-farming-in-malawi/