Accelerating agronomic research through local partnerships: highlights of Africa RISING feedback and stakeholder meetings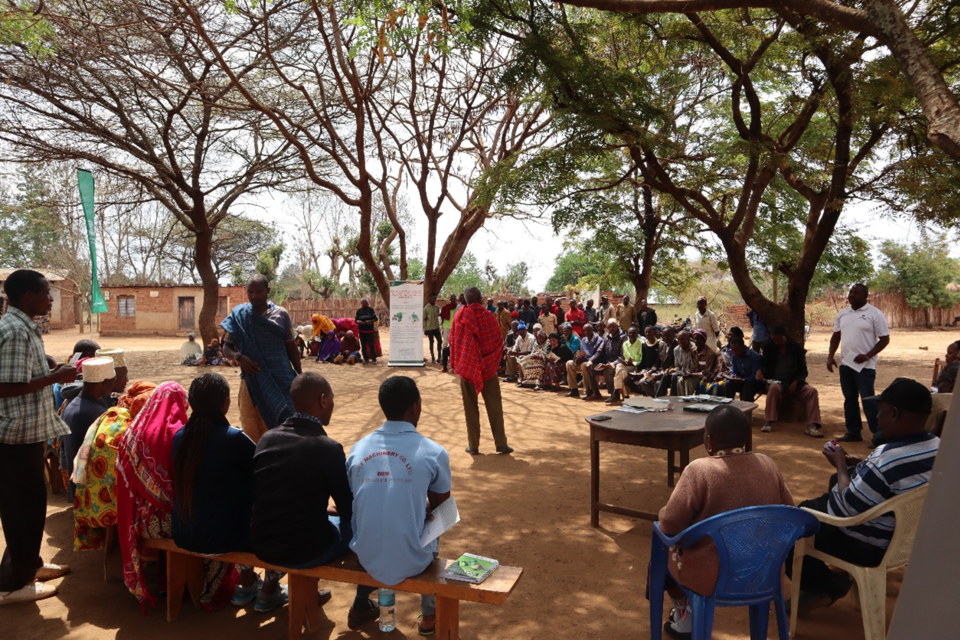 By Michael Kinyua and Job Kihara
The Africa Research in Sustainable Intensification for the Next Generation (Africa RISING) is a project supported by the United States Agency for International Development (USAID) to create opportunities for smallholder farm households to provide pathways out of hunger and poverty through sustainably intensified farming systems. Farmers in Babati District of Northern Tanzania are among the fortunate beneficiaries of this project.
In Babati, Africa RISING has been able to increase use of fertilizer from 3% to 15% of farmers, fertilizer and seed companies' outlets and tripling of improved maize variety options for farmers (from 6 to over 22 varieties). Also, the project has introduced a new fertilizer recommendation and a strip cropping innovation called Mbili-Mbili attracting >100 US$ per hectare in additional income.
These achievements, by Africa RISING project, were celebrated during a project close-out held across 6 villages (750 households represented) and district level stakeholder forums conducted in Babati in October 2022.